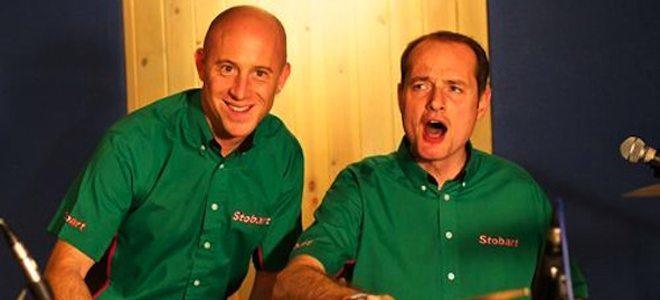 EDDIE STOBART TRUCKERS CHARITY CHRISTMAS SINGLE IS NOW ON SALE.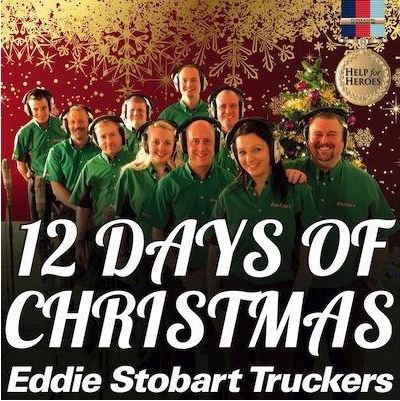 We've all played the game on the motorways of the UK, and drivers generally lose out to the kids in the back yelling "STOBART" as another iconically branded British truck thunders along the tarmac, but now it's a good time to spot a 'Stobart' either in the record store (if you can still find one that's open) or on your PC or phone, because a collection of truckers have released a Christmas Single in aid of the notable and worthy charity "Help For Heroes."
Released in the same week as the equally as worthy charity single from The Justice Collective, "He Ain't Heavy, He's My Brother" which will help raise money to help support the legal fees of the families who suffered in the Hillsborough Tragedy (Or should that be "Disgrace", Mrs Thatcher), the truckers' version of "12 Days of Christmas" complete with relevant lyrics was recorded not with the help of such high profile pop stars as Paul McCartney, Shane MacGowan and Robbie Williams; but by real truckers.
Included in the parody are references to: "Four Frozen Turkeys", "Ten Mince Pies" and "Seven Spotters Spotting" – referring of curse to the 25,000 members of the Eddie Stobart Members Club.
The song is available to download on
And, of course, all major online music retailers.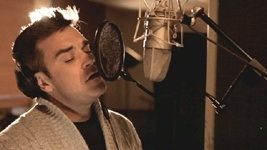 Eddie Stobart Truck services have always had an affinity with HM Armed Forces as over 10% of Eddie Stobart drivers come from a military background; in fact, two of the singers, Matt Ekins and Lee Dowling, served together in Bosnia as part of the Royal Logistics Corp. They both were quoted in the media, demonstrating just what a good job Help For Heroes does.
Matt Ekins said: "Having served six years in the Army I know some of the battles our troops go through. I think Help for Heroes is a fantastic charity, both for those serving and who have retired or left the Armed Forces, either at their own will or not. I am proud to be able to support the charity, which does such an excellent job for military families."
And Lee Dowling had this to say: "Help for Heroes provides much needed practical support to wounded, injured and sick soldiers, veterans and their families. The charity also works very hard in raising awareness of the ongoing challenges faced by our serving Forces. Having spent six years in the Army, I am extremely proud to support such a worthwhile cause and a charity that is very close to my heart."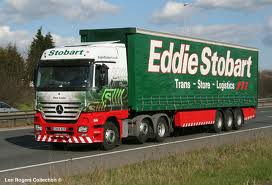 With the Christmas single helping to support the beneficial work that Help For Heroes carries out across the UK, Help for Heroes Co-founder and CEO, Bryn Parry, was a happy man: "We are delighted that Eddie Stobart is releasing a Christmas single to fundraise for Help for Heroes. Eddie Stobart is an iconic British company and the money it raises will help our iconic British charity, Help for Heroes, provide lifelong support for those who have suffered life changing injuries or illnesses while serving our country."
And Stobart Group CEO, Andrew Tinkler, said: "We really want the great British public to get behind this great Christmas song and help us raise as much money as possible for Help for Heroes. Our truck drivers have created a very catchy track and they're all proud to support a charity that means so much to everyone at Stobart Group."
At 9pm on Christmas Eve and at 7.05pm on Christmas Day, Channel 5 will be broadcasting a 'making of' the single and accompanying video feature as part of the show "Eddie Stobart's Christmas Cracker".
And it should be noted that, one day after its release on Monday, the video had hit top spot on the iTunes music video chart, leaving the likes of "Gangnam Style" trailing in its wake after celebrity tweeters such as Katie Price had tweeted their support.
Celebrity Eddie Stobart trucker, Mark Dixon, said: "It is a catchy number. We are delighted with the public response, and now it is rising up the charts beating off stiff competition from the likes of Gangnam Style – we are doing it Stobart style. The most important thing is to raise as much money as we can for Help for Heroes, so I would encourage everyone to get behind us and download the song for our troops."
And if you won't buy it because of the charity, buy it to say thank you to Eddie Stobart lorries and staff; because without them during this Christmas period we would be short by 500,000 Christmas trees and 40 million mince pies – and you wouldn't want that, would you?