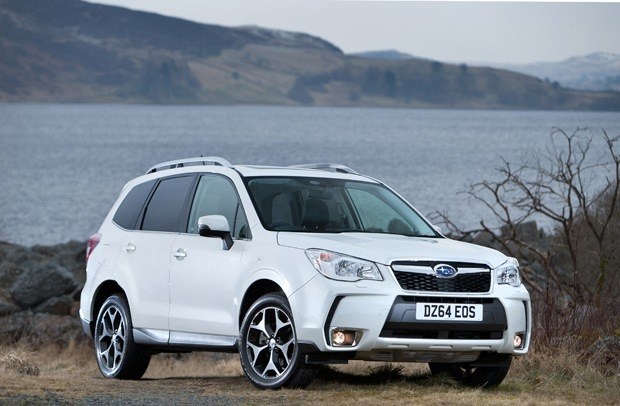 Despite only having been on sale since May 2013, the Subaru Forster 4x4 SUV has managed to pick up its 2nd 'Best Family 4x4 of the Year' award on the spin for venerable publication Motors North in its Highland Car of the Year Awards. The 2014 retained its award following on from its 2013 victory in off-roading specialist publication 4x4 Magazine where it picked up the 'Mid-size SUV of the Year' title, beating a number of key rivals to the prize.
The award helps the car to build on its reputation as a rugged, user friendly and go anywhere SUV, with the new and updated model offering even more efficiency, more safety features, more reliability and more internal space.
Speaking about the Subaru Forester, Motors North described the model as: "A firm Highland favourite and previous winner in the category, the Forester is growing more refined and desirable as time passes and offers excellent value for money in a spacious, comfortable package."
Updates for 2015
And Subaru have managed to add in even more updates into its 2015 model with a bit of a spring clean and minor makeover. There have been even more improvements to ride by updates in the cabin with the addition of a factory-fit Sat Nav and new infotainment systems as well as making Subaru's advanced CVT Lineartronic transmission coupled with the Boxer diesel engine for the very first time.
Subaru have also taken a step that would be considered a tad unusual in this particular sector by not just having the Subaru Forster available in diesel form with their hallmark 2.0-litre petrol and diesel Boxer engines, but also providing a petrol version in the form of the XT Turbo - a popular move with Subaru customers. The XT turbo is equipped with a 240ps 2.0-litre turbocharged direct-injection engine that delivers super smooth pulling power both on and off-road and, like all versions of the Forester, features Subaru's advanced All-Wheel Drive system as standard.
To find out more about the Subaru Forester and the leasing options from Nationwide Vehicle Leasing, click here.