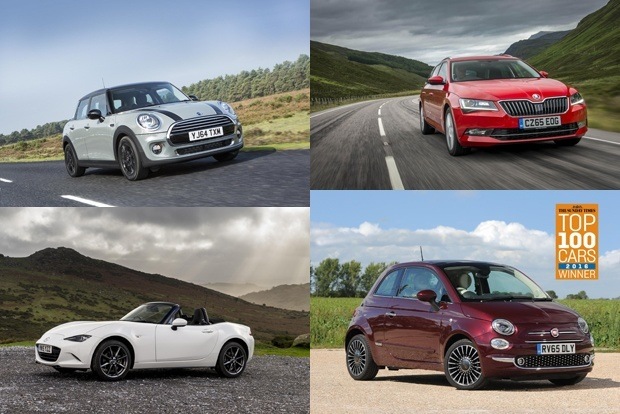 It is that time of year when awards are given out, and it is always interesting to see what cars are getting the accolades and what the glitterati of the car world think are worth giving a mention to. Some of the more high profile awards come in the shape of a mention in the Sunday Times car supplement at the start of the year where they announce the Sunday Times Top 100 Cars.
Breaking the awards down into 20 different categories from Sports and Supercars to City and Family Cars, as well as Electric and Hybrid Cars, it is always interesting to look at, especially if you are looking to get a new car in this new year.
So here is a breakdown, courtesy of the Sunday Times website driving.co.uk of what The Sunday Times felt were worthy of a mention - and, if you are thinking of leasing a new car this year, links to a great deal on leasing from Nationwide Vehicle Contracts.
TOP 5 Sports Cars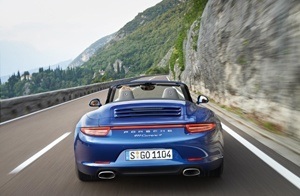 First place here went to the latest Porsche Carrera 911, described as "the ultimate all-round sports car," and winner of the Sunday Times Driving Car of the Year 2016.
Exciting to drive, great to listen to, magnificent response, and an excellent performance make this rear-engined classic a car to die for - and with a top speed of 191mph along with fuel economy of a surprising 32.5mpg and emissions of 199g/km, the figures add up too.
Runners-up in the Sports Car category were:
Top 5 large 4x4s and SUVs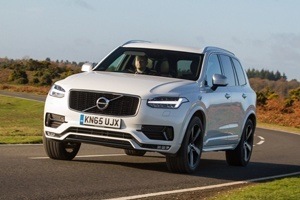 Top of the pile in the heavyweight division was the Volvo XC90, winner of the What Car? Safety award 2016, with its large grille, ice-pick running lights, luxury cabin and third row of seats. Oozing style and confidence, the quiet, powerful diesel engine helps the XC90 provide a journey that is not only comfortable but serene as well, with the T8 plug-in hybrid model making it even quieter with a 26 mile electric-only run. Packed with many safety features, the XC90 has a top speed of 137mph, accelerates from 0-62mph in just 7.8 seconds, and offers fuel economy of 48.7mpg.
Coming up close behind were the:
Top 5 Luxury and Prestige Cars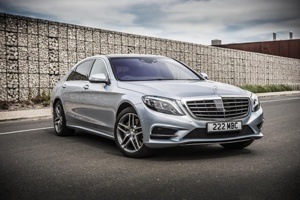 When Mercedes suggest that the Mercedes S-Class is the best in the world, who are the Sunday Times to argue? A smooth ride, especially so if fitted with Magic Body Control, up to a top speed of 155mph, the car also offers fuel economy of 50.4mpg and emissions of just 148g/km
Also check out the:
Bentley Mulsanne
Rolls-Royce Ghost
Top 5 Electric and Hybrid Cars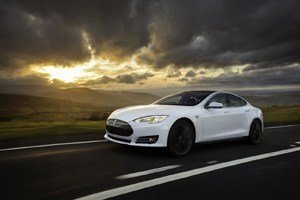 With an increasing number of people looking at electric and hybrid vehicles to help them save money as well as keeping emissions down, this category could turn out to be a real 'one for the future'.
Top of the electric charts is the Tesla Model S. Able to complete over 200 miles on a single charge to a top speed of 155mph, the two electric motors on the Model S ensure a quiet drive, no emissions and a smoothness that is hard to beat.
When it comes to the runners-up slots, it is the usual suspects (but there will be lots of competition soon for these places):
Top 5 City Cars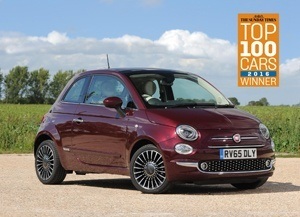 Ready to dash around town, and get into those parking spaces that the heavyweights shun, City cars are also growing in popularity as (quite often) a second car. First place in the Sunday Times list is the ever-popular FIAT 500 - 9 years old but recently updated with nearly 2,000 little tweaks. Now available with a built-in touchscreen on the dash , the lively 0.9-litre TwinAir engine, and fuel economy of 74.3mpg (emissions just 90g.km), make it a true car of the City.
Second places went to the:
Top 5 Superminis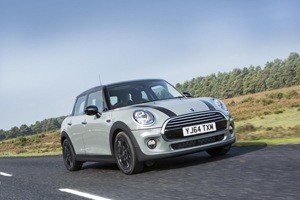 Keeping on what could almost be a City Car tip, these pint-sized performers are just that: performers. And the headliner in the Sunday Times Top 5 Superminis is the Mini Hatch, available in both 3 and 5-door formats. With new, hi-tech engines and a better ride than before, the Mini Hatch is great fun to drive, and of curse offers reasonable fuel economy (58.9mpg) and emissions (112g/km).
Closely followed by:
Top 5 Hot Hatches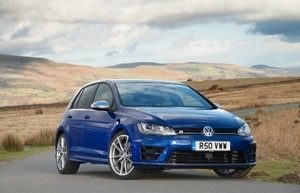 It's the Volkswagen Golf R that gets the vote with its 296bhp 2-litre engine accelerating from 0-62mph in just 4.9 seconds up to an electronically limited top speed of 155mph.
It is a solid Golf through and through, with all the benefits of a Volkswagen, including a Comfort Driving mode once you've finished zooming about.
Close by in the listings come the:
Top 5 2-Seater Roadsters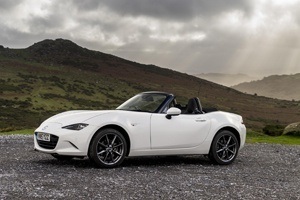 Roadsters aren't all about power and speed (HONEST!) but it does help; and the Mazda MX-5 manages to balance both with a great comfortable drive. Light on its wheels, traction control helps moveability with no loss of power, and upgrade to the 2-litre engine gets you 158bph and a 0-62mph acceleration of just 7.3 seconds.
Coming up quickly behind the Mazda MX-5:
Top 5 Warm Hatches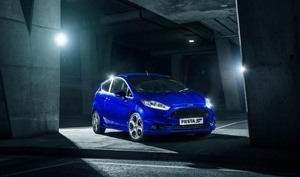 Good to see a Ford in the top 5 of a list, and in this case it is the Ford Fiesta ST with its 1.6-liltre turbocharged engine and precise steering. Acceleration of 6.9 seconds from standstill to 62mph too!
Worth keeping an eye out too for the:
Top 5 Supercars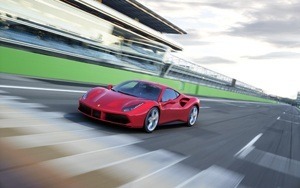 Now, here we are talking about those cars that, if we are being honest, we are never going to drive, never going to own, and quite possibly never going to see...but it's good to dream. Especially with the Number One choice for the Sunday Times Top 100: the Ferrari 488GTB. It's a monster of a car in the nicest way possible, generating an incredible 660bhp from its 3.9-litre twin-turbo V8 engine, and it takes a real St George (or Georgina) to tame this beast in the drive.
But once tamed, it delivers. 0-62mph in just 3 seconds to a top speed of 205 mph. And with performance like that, the word super is not underused.
And the list of supercar list successors is pretty impressive too:
Lamborghini Aventador SV
Ferrari F112TDF
Honda NSX
McLaren 675LT
Top 5 Family Convertibles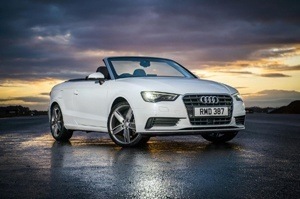 When the sun comes out on a family day trip, and you want the roof down, the Audi A3 Cabriolet is the top choice for you, with a solid cabin, comfortable drive with none of that shudder that you can get with cabriolets, and room for the four family. It's also economical with fuel economy of around 58mpg and emissions of around 110g/km.
Sharing the list space with the Audi are:
Top 5 Coupes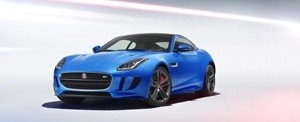 If you are looking for a sharp drive with a sharp look, then the Jaguar F-Type Coupe is the car for you with all-wheel drive available to help tame the V8 supercharged engine (a V6 is also available).
Runners-up:
Top 5 Compact Crossovers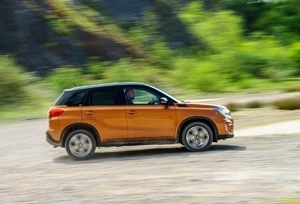 A little bit of a surprise winner here from the Suzuki Vitara, seeing off some illustrious challengers as you can see from the runners-up list below, but it's the value-for-money that gives the car the edge. Well-equipped, comfortable to drive, and off-road option models in addition to some favourable fuel and emission statistics mean that maybe it isn't that much of a surprise after all.
The illustrious list of runners up:
Top 5 Large Crossovers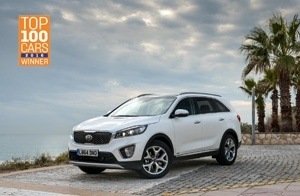 School run time sees these cars jostling for position in the parking spaces and pavements around school gates, and the Kia Sorento wins out against a fine list of other candidates thanks to its seven-seater capacity, four-wheel drive and the workhorse capacity of its powerful diesel engine.
Also parking two wheels on the pavement outside someone's drive were:
Top 5-Seat MPVs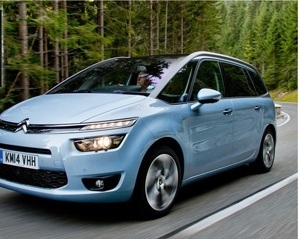 The Citroen C4 Picasso leads the way in this category with its typically French avant garde design, comfy suspension and modest running costs helping the family friendly car to the title. A huge boot and movable rear seats with a 115g/km help too!
Running up close we find:
Top 5 Seven-Seat MPVs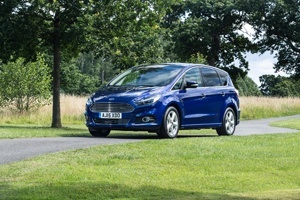 Big and ready for the family, the Ford S-Max is top of the pile for those drivers who want to drive a car rather than a bus. This 7-Seater with an extremely agile chassis, superior ride and cleaner, and punchier engines, has a top speed of 123mph, fuel economy of 56.5mph and emissions of just 129g/km.
Many other options are also available, including:
Top 5 Mid-Size Estates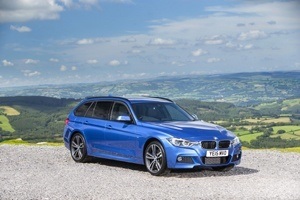 Many people believe the BMW 3 Series Touring car to e the ultimate drive with its excellent drive, space and luxury - so first place in this category is almost a given. And now the entire 3-Series has been updated too!
Close by we find:
Top 5 Large Estate Cars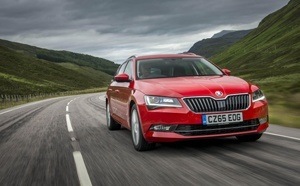 Doing exactly what the title says on the tin, the Skoda Superb Estate comes out top here on the Sunday Times Top 100 with its excellent options such as a DSG Automatic, Four-wheel drive and an Executive model too.
It beat off opposition from:
Top 5 Mid-Size Family Cars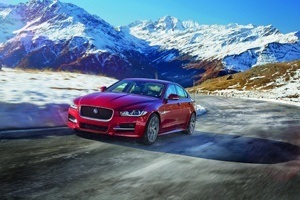 Arguably the most competitive class of 2016, this one was topped by the Jaguar XE, the small Jaguar saloon at the top of its class.
Competition was beaten off from:
Top 5 Large Family Cars
And finally, in the last category, at the top of the tree in the family-mobiles we find the BMW 5-Series, German manufacturing at its finest, with an great range and option of four-cylinder and six-cylinder petrol and diesel engines.
Running it close were:
And now it is over to you to choose which one of these you may want to lease from Nationwide Vehicle Contracts. Contact one of our representatives to discuss your options.