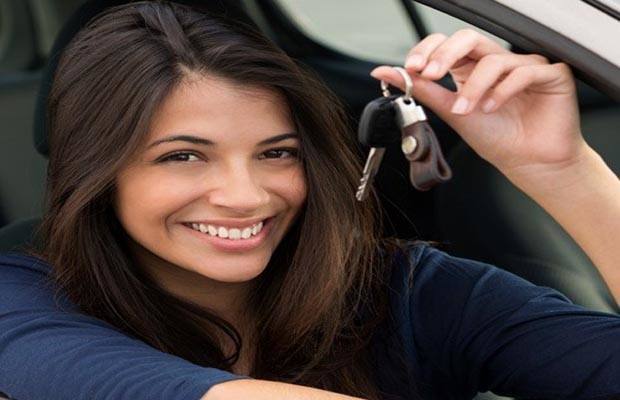 If you currently own your vehicle and are considering leasing, its likely that you may want to sell your old motor before set sail on the new leasing road.
There are many ways to sell your car, with the nice people at Auto Trader offering some good advice, as well as the video below, with Money Service Advice and The AA also chipping in with some thoughts so that you can not only get the best deal, but also to not get scammed and to make sure that your 'customer' gives you what the car is worth while getting a good deal themselves.
Whichever way, you have an 'old' car to sell, here are our Top Ten Tips for Selling Your Old Car
1. Do your homework to sell to the 'Customer'
Make sure you know everything about your car so that if anyone asks you questions about it, you can answer them.
Put yourself in the place of the person interested in buying your car. Think about what you would want to know, in particular make sure that you know:
The make of the car, the model of the car, the year of the car, the VIN, the Factory Code of the Paint Colour, when it is MOT'd until
The mileage on the car
Has the car been in any accidents? If so, what repairs have been made to it and when were they done?
Is the car currently under any recall motives from the manufacturer?
How big is the engine, and what fuel does it use?
How many miles to the gallon does the car give you under normal driving conditions as opposed to manufacturer claims?
How is it on emissions?
2. Do your homework for yourself
Find out what the average selling price for a car in the condition that yours is in, and try to sell it at that.
Look at what other cars in your area in the same bracket are selling for, and maybe even use some of the online car selling sites to get an idea of what they would give you for it to get your bottom price.
Check out some of the car dealership websites, car selling sites and Ebay to see what the current market rate is.
Have a wander around dealerships to see what they are selling similar cars for - you might even find your exact make and model on sale somewhere else to give you an even better idea.
It may even be an idea to find out what the 'book value' of the car is, but these do not take into account market forces and market trends at the time you may be selling.
3. Make sure that you have both car history and car service history (if possible)
It's a sign of professionalism to have information on both of these to hand for any potential purchaser.
Being able to provide a full history of the car adds an air of credibility to the seller and, of course, if it is a car that you have bought through PCP or PLP, then you know that you have been the only owner - and will therefore have the full service history too.
Having this information shows that you have had pride in your car, and that will make the purchaser confident in the car's condition, and make them liable to give you a fair price rather than a low offer.
4. Make sure that the car is fully ready for sale at all times
However you decide to sell your car, it is important to make sure that it is clean, inside and out. A dirty car will put off even the most determined of customers.
Also make sure that all mechanical and technological items are fully working (and replaced if needs be), and that things like properly inflated tyres and topped up oil and brake fluid are in place.
Make sure all lights are working, wiper blades are not bare, and all electrics work.
In fact, for the overall car, prepare it as if it was going for an MOT. Actually, if there is less than three months left on the MOT, get one done. 12 months MOT is a good selling point.
Then prepare it as if it was being entered into a 'Best Car in Show' competition somewhere.
You could pop the car into the local car wash for a spruce up, a clean and a valet, and that might well do. But it is better to do it yourself, and then you know that it has had a good clean.
Add in an air freshener to keep it smelling good, especially if the car is not a smoke-free zone.
5. Take some decent pictures from as many angles as possible
If you are selling online, or in a magazine, you will need to provide pictures, because the people browsing will want to get as much information they possibly can about the car, and see what they may well be buying as well.
Once you have cleaned it, inside and out, and removed all food wrappers, boiled sweets and kids toys from the footwells, take as many high-resolution pictures as possible with the aim of impressing someone.
Although camera phones these days are pretty impressive, it is best to use a decent camera, or at least have access to some decent retouching software such as Photoshop to make pictures look as impressive as possible.
Try not to get too flash about the photography and try to concentrate on what you are trying to sell. Make sure you include the engine, boot and dashboard (with technology) in the set.
Maybe even make a video of a walkaround of the car?
6. Be as honest as you can in your description, and give as much detail as possible
Anyone coming to see the car will be looking for, and will normally notice, anything that you have left off of the description.
So be honest. It will increase your credibility with your potential customer, give them less room to negotiate, and even deflect them from noticing anything you may have forgotten to mention!
There may be some paint imperfections, some small dents, not-matching tyres, and some repairs that have been made that, although not major, still need mentioning.
When the buyer comes to see your car, let them have a look without 'hovering' too close - leave them to look without mithering them.
If you don't know the answer to any questions (See Point 1), say you don't know, rather than guess.
7. Be easy to contact at all times
Admittedly easier said than done, but there is nothing worse for a buyer than to not be able to contact someone, and it is human nature to move onto another option if contact is not made in THEIR timespan.
Try to include a phone number rather than just an email address. At least customers will be able to try and contact you immediately rather than hoping that you read your emails or check your account.
Be prepared to be strong on price, even on the phone. It is human nature to try and get something for cheaper than it is advertised, so maybe add 10% to your first thoughts of a price to allow yourself to be 'knocked down' to the price you really want whilst letting the buyer think that they have 'won'.
8. Be prepared
Yes; it is the motto of the Cub Scouts, but it should also be the motto of the Car Seller.
Be prepared by having all the relevant paperwork together, such as the V5C, service history and MOT certificate. Put them all together in a folder ready to show to any potential buyers.
Be prepared by being aware of scammers who may be looking to steal your car, or even trick you into giving out your bank details. Always meet them, get a phone number (both mobile and landline) and full home address. If they are reluctant to provide these, be aware that it may be a scam.
Be prepared by accompanying any potential buyer on a test drive, checking that are covered by their insurance to do so, and that they have a full driving licence.
Be prepared to not let the vehicle go, or the documents for it, until full payment has been received and cleared by your bank.
Be prepared by only meeting any buyers somewhere safe and sound that YOU know, preferably at your home. And keep all car keys in your sight at all times.
9. Don't...
Overprice your car. By checking other prices, you might actually come to realise that your pride and joy isn't someone else's!
Sell a car with outstanding finance (including outstanding hire-purchase or conditional sale agreements) because this is illegal unless you get the finance company's permission or settle the finance first/
Make false or reckless claims in your advert. You will get found out!
Let anyone drive the car on a test drive on their own. You might not see the car again!
10. Do...
Make sure that the payment is made via either cash or bank transfer (and verified) before letting anything to do with the car out of your sight.
Wait for any cheques to clear before handing the car over, however 'honest' the buyer looks, and however much they need the car for a birthday/anniversary present.
Draw up a seller's contract to help protect yourself, printing two copies of the contract, one for you and one for your buyer, signing and dating them, and keeping a signed copy as proof of the purchase
Notify the DVLA as soon as possible that you are no longer responsible for the vehicle. Complete the new keeper details on the V5C and sign the declaration along with the buyer before sending the completed V5C to the DVLA after giving the buyer the V5C/2 section.