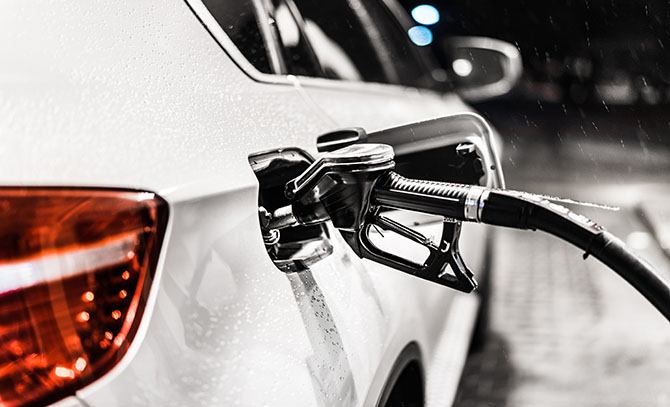 From planning ahead to checking your tyre pressures, check out these 10 top tips to help you become a greener driver in 2020
As concern grows for a greener environment, it's understandable that many consumers are looking to change their habits in 2020, particularly when it comes to driving. Experts predict that by 2030, every fifth new car sold around the world will be electric and recent figures from British Gas suggest that between 40 and 60% of European car shoppers are thinking about purchasing an electric vehicle in the next few years.
If your thinking of going green for 2020, Nationwide Vehicle Contracts has put together 10 top tips to help you become a greener driver. Whether you're wanting to invest in an electric car or simply just save fuel, by implementing subtle changes, you can make a big difference, not only the environment but to your wallet too.
1. Check Your Tyre Pressure
It may sound like common sense, but under-inflated tyres mean your car must work even harder to turn its wheels. More exertion means higher fuel consumption which in turn, results in higher emissions and higher fuel costs. Accurate tyre pressure is a quick fix to this issue.
While recommended tyre pressures vary between models, manufacturers make this easy to find. Quite often the optimum tyre pressure for your car is written on the inside of the driver car door or in the manufacturer's handbook. Just bear in mind that other factors, such as the number of passengers and any additional weight you are carrying in the vehicle, will have an impact on tyre pressure.
2. Reduce Unnecessary Weight
Does your car need to lose some weight? Have you ever considered what's hiding in the back of your vehicle? Reducing the number of necessary belongings in your car can have a healthy relationship with its fuel consumption. A heavier vehicle burns more fuel, and surprisingly unnecessary items can make a big difference. A mid-size car's fuel consumption can increase by 1% for every 25kg of weight it is carrying.
It's all about considering your necessities. A weekend spent at a music festival will see the need for a tent and a pair of wellies, however, it's perhaps better to leave the gold clubs at home. Items such as tools, clothing and various other belongings can quickly add weight to your vehicle. Try to reduce fuel consumption by removing unnecessary items and carry only the items specific to your journey's needs.
3. Stick to a Constant Speed
A heavy foot will mean more visits to the petrol station. Bursts of speed and inconsistencies between slow and fast driving can see you burn more fuel. Varying your speed up and down between 47 and 53 mph every 18 seconds can increase your fuel use by 20%. Easy solutions for improved driving include smoother acceleration and anticipating the road ahead so that you diminish the need for heavy braking.
Another helpful tip is stick to speed limit. Believe it or not, your car unexpectedly produces the most pollution below 15mph. Optimum fuel use ranges between 15 and 60mph. This pollution then decreases as you go up to 60mph. Driving above this range, however, will see you burn more fuel. Driving at 70mph will see you use 9% more fuel than driving at 60mph. Push your limits above the speed limit at 80mph and you'll see your car burn 25% more fuel than when cruising at 70mph. If your car has the capability, turn on cruise control to maintain an even speed.
4. Remove Roof or Bike Racks
We've already discussed the pitfalls of unnecessary weight, however, the accessories you put on the outside of the car can also see a negative impact on your fuel consumption. The issue in reason is aerodynamics. While products such as bike and roof racks add unneeded weight, the wind drag caused by these items can negatively impact the economy of your car. Studies have shown that such outside extras can increase fuel consumption by 20% while driving on the motorway. Become eco-friendlier by removing these items when not needed. You may be surprised to know that open windows also play a factor in increased aerodynamic drag, especially when travelling at speeds.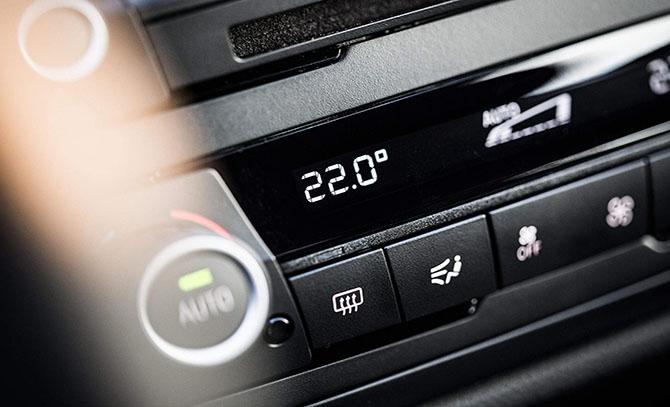 5. Use Air Conditioning Sparingly
How often do you use your air conditioning? Before 2000 it was common for only 'executive' cars to have air conditioning as standard however advances in technology have meant that this feature comes fitted on most cars. While this feature is beneficial, air conditioning can see fuel consumption rise by up to 20%. To reduce this, effective alternatives include parking in shaded areas, using a sunshade on your windscreen and using the re-circulate option if you do choose to use air conditioning. While winding down the windows may seem like an obvious alternative, keep this to city travelling. At speeds of over 40mph aerodynamic drag caused by open windows can burn through more petrol than using your air conditioning at maximum power.
6. Plan Ahead
While navigation systems these days provide alternative routes and notifications about traffic accidents, planning your journey ahead of time can also help you adopt more eco-friendly driving habits. Plan routes that avoid heavy stoplights, roadworks and densely populated pedestrian areas. Combining trips can also help minimise fuel use. Need to pick up the kids? Why not do your shopping in the same trip? Traffic reports can also help with alternative routes. People tend to stick to the same apps and maps, so this radio-friendly option provides a very alternative driving route.
7. Maintain Your Car
Good car maintenance is essential. It helps ensure your car runs both smoothly and efficiently. Not only will your motor see several performance benefits, but you'll also limit fuel consumption from driving more economically. A finely tuned engine, frequent oil checks and regularly changed air filters should be at the top of your car maintenance list. Pumped up tyres can also help maximise tyre pressure and reduce the friction of your car on the road.
8. Consider Car Sharing
If alternative methods of transport, including public transport, aren't available, another eco-friendly option could be car sharing. Often colleagues live in nearby neighbourhoods or share similar commuting routes and sharing the journey with one or more colleagues can help provide a greener environment while also reducing petrol costs. Provided costs and a few ground rules are put in place, car sharing is a great alternative amongst co-workers. Car sharing dramatically helps reduce the number of cars on the road, and some companies even incentivise workers who choose such an option. Local car sharing schemes and clubs are also becoming increasingly popular.
9. Turn Off Your Engine
This one is a given, but it's surprising how many of us are guilty of leaving our car engines running unnecessarily. De-icing a frozen car or waiting for a friend are common reasons we keep our engines ticking over. Merely turning off our engines is one of the easiest steps we can take to an eco-friendlier future.
10. Make the Switch to Electric

Perhaps one of the most important factors in an eco-friendlier future is the growing electric vehicle industry. With growing environmental concerns and pressures from governing bodies, car manufacturers are already producing electric and hybrid models and tech giants such as Google and Apple are looking to take over the industry. As technology advances, electric cars are not only significantly greener than their diesel and petrol counterparts, but still boast the comfort, style and performance of a conventionally fuelled vehicle. Another bonus is that electric cars are often cheaper to run and at home charging capabilities mean you'll no longer need to make a trip to the dreaded petrol station. Check out our new Electric and Hybrid car leasing page to read more about going green with your next lease vehicle.
Planning to take on board some of our tips or have a few 'green' tips of your own? Let us know how you plan to make a clean start for 2020. All it takes is a few subtle changes, and you'll become an eco-friendly driver in no time.