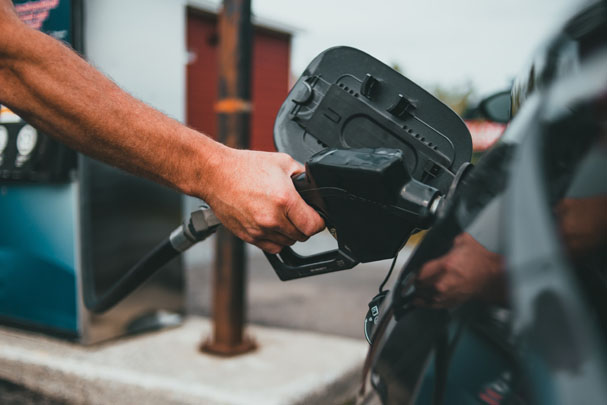 Nationwide Vehicle Contracts lists ten ways to save money on your fuel costs.

Fuel costs have been the thorn in the backside of motorists for a long time now. 2022 saw record-breaking petrol and diesel prices, with diesel reaching a whopping 199.05p per litre! Although prices have decreased in 2023, EV drivers are now under pressure as electricity prices increase.
According to NimbleFins, petrol drivers spend an average of nearly £1,300 a year on fuel, rising to just under £1,800 for diesel drivers; wow! So what can we do to reduce our expenses and keep our money in our pockets?
From maintaining your vehicle to getting a fuel loyalty card, car leasing experts Nationwide Vehicle Contracts list the ten best ways to save money on fuel costs.
1. Maintain your vehicle
Maintaining and servicing your vehicle contributes to improving the car's efficiency, thus decreasing fuel consumption.
Aside from your car's annual service and MOT, you can complete some checks, such as checking your car's engine oil level, coolant level, and brake fluid. If doing this for the first time, remember to always refer to your manual for help.
Also, ensure that the tyres are inflated to the correct pressure and that tread depth is sufficient and to the legal minimum standard of 1.6mm. Your owner's manual will also outline the recommended tyre pressure for your car.
2. Drive as efficiently as possible
The more sensible and smooth you drive, the less fuel you'll use, as there's less strain being put on the engine.
Try driving in the highest gear possible to keep you under the speed limit. This will ensure that the rev counter stays as low as possible and therefore uses less fuel. If driving in a stop-start environment, try and change through the gears as quickly as possible.
3. Anticipate ahead
As mentioned above, the more you engage the engine, the more fuel you'll use. If you anticipate what will happen, you'll avoid slamming on the brakes or accelerator and keep the engine's workload as low as possible.
When accelerating from stationary, don't speed away like your Lewis Hamilton. Gradually build up your speed smoothly as this keeps revs to a minimum.
4. Lighten the load
The heavier the car, the more work the engine has to do, using more fuel. Before you set off, remove any unnecessary items from the car that might weigh you down. Although this might be a bit tedious, it will contribute to maintaining your car's fuel economy in the long term.

5. Remove drag
Remember physics lessons in school where they taught us about drag? Yeah, me neither! Drag is a force that acts in the opposite direction to the moving object and slows it down. On a car, this will include roof bars, racks, and actions such as opening the windows.
Although removing a roof rack every so often might be annoying, it will be worth it. Also, you'll get the explain to your family about drag, how fun. Every cloud has a silver lining!
6. Carpool as much as possible
Carpooling is when you share your journey with someone else to a similar destination. Common forms of carpooling include commuting to work or school or travelling to a popular event such as a gig or a sports event.
When you carpool to work, you'll drive your car significantly less, massively decreasing the fuel you'll use. It's also good to have some company on your way to work.
7. Avoid using the air conditioning
Air conditioning runs on engine power, meaning it uses fuel whenever turned on, so try using it as little as possible.
Unfortunately, opening your windows also contributes to greater fuel consumption, so you'll just have to sweat! I'd run this past your passengers first if you plan on carpooling…
8. Find the cheapest petrol station in your area
Petrol stations don't have the same prices across the board, so there'll always be a few in your area that are cheaper to fill up at.
Do some market research in your area and find the cheapest stations. Usually, supermarket petrol stations offer the best prices, but not always, so consider independent vendors as well.
9. Consider fuel loyalty cards
Some petrol stations and supermarkets offer loyalty schemes for their customers, allowing you to collect points as you fill up over time. Eventually, these points will get you a discount on their fuel.
Shell, BP, and Texaco offer loyalty schemes, and your Tesco Clubcard or Sainsbury's Nectar card can be used to buy fuel.
10. Use a cashback credit card
Cashback credit cards give you money each time you spend on them, making them a great way to save on fuel costs.
However, make sure you always repay the card in full each month, as this will prevent you from paying interest. For more information, check out MoneySavingExpert.
What methods do you use to save money on fuel? Nationwide Vehicle Contracts produce a range of blogs on various topics, including Why Electric Cars Are The Future Of Transport and How Climate Change Policy Has Impacted The Car Industry.
We also produce a range of comprehensive car leasing guides on all things fuel-relates, such as Calculating Fuel Costs and Cars With The Best MPG.