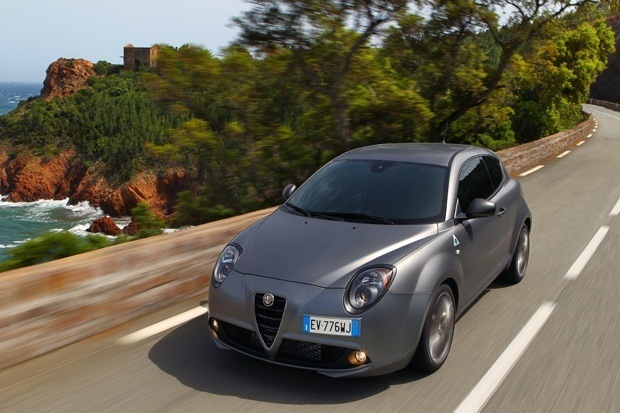 Coming up this summer in the UK are the new high-performance Alfa Romeo MiTo and Giulietta Quadrifoglio Verde models, which made their world debut at the Geneva Motor Show back in March. Both models are following in illustrious footsteps of both heritage and performance, and both have an update to the NOW with a respect for efficiency, environment and everyday practicality; but for now we will take a look at the new Quadrifoglio Verde high-performance version of the Alfa Romeo Giulietta as it celebrates its 60th anniversary.


ALFA ROMEO GIULIETTA QUADRIFOLGIO VERDE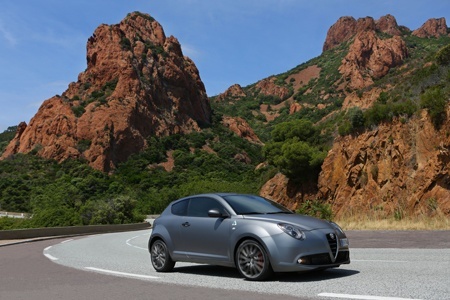 Specially released in celebration of that milestone 60th, the Alfa Romeo Giulietta Quadrifoglio Verde is a "true expression of Alfa Romeo's racing DNA" thanks to its distinctive looks, strong performance and unmistakable personality. For the onlooker, the car's exterior is certainly something to be admired with its lowered sports suspension, dark-tinted rear window glass, Anthracite finish on the mirror fairings, front grille, door handles and fog-light frames, two large exhaust tailpipes, 18-inch alloy wheels and, of course, the legendary Quadrifoglio Verde emblem visible on the front wings.
Under the bonnet is the powerhouse that one attributes to Alfa Romeo and the Italian connection: an all-aluminium four-cylinder, direct-injection, 1750 Turbo Petrol engine that was first seen in the Alfa Romeo 4C supercar that delivers 240hp at 5,750rpm and 250lb/ft (340Nm) of torque between 2,000 and 4,000rpm with 80% available from just 1,800rpm. (For its category, the figures of 194 Nm/litre and 137hp/litre are as near to perfect as you can get.)
Sounds good to me
The engineers at Alfa Romeo have worked hard on the engine to make sure that the Alfa Romeo Giulietta Quadrifoglio Verde sounds as good as it performs so it features cutting-edge technical solutions such as direct fuel injection, continuous variable valve timing on both intake and exhaust valves and a turbocharger with a revolutionary scavenging control system to dramatically reduce turbo lag in order to achieve this. In fact, the Alfa Romeo Giulietta Quadrifoglio Verde has its own sound (the 'QV Intake Engine Sound') thanks to the new fuel intake unit that enhances the engine note at low frequencies.
The 1750 Turbo Petrol engine isn't the only thing that the Alfa Romeo Giulietta Quadrifoglio Verde has inherited from the Alfa Romeo 4C supercar. There is also the state-of-the-art, six-speed ALFA TCT twin dry clutch transmission that not only ensures a more comfortable and relaxing day-to-day use but also switches effortlessly into a more exciting drive with ultra-responsive, motorsport-style sequential shifts via the ergonomic gear lever or steering wheel shift paddles whenever the mood takes the driver – and that will be pretty often if you're driving this car – using the Alfa D.N.A. driving selector, which employs different throttle, transmission and steering settings depending on the driver's choice.
Get set; go!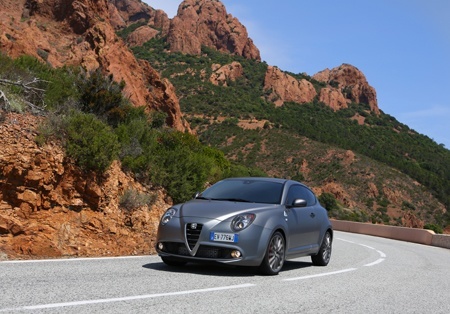 That's not the only special feature of the ALFA TCT in the Giulietta Quadrifoglio Verde; there's also the new Launch Control system that again made its debut in the 4C supercar. This system automatically controls the traction control systems, engine power delivery and transmission upshifts to such an extent that it helps the Alfa Romeo Giulietta Quadrifoglio Verde's shave 0.8 seconds off the 0-62mph achieved by its predecessor so that now the benchmark sprint is achieved in just 6 seconds to a top speed of just over 149mph.
With all this power and speed you would expect it all to be achieved at the expense of the environment, but by making use of multiple injection control and advanced anti-friction and energy loss reduction systems, the emissions meet the infamously strict Euro 6 standards with a CO2 emissions figure reduction to 162 g/km.
Comforting News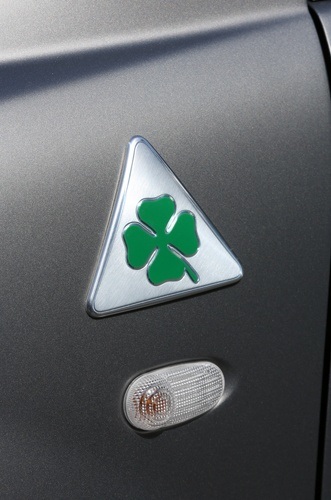 Inside, you really don't need to know anything about the high-quality materials and tasteful detailing except that it is "the ultimate expression of Italian style." The sport seats are wraparound, trimmed in leather and Alcantara® with a one-piece backrest; the steering wheel is trimmed in leather with white stitching; the sports pedals are aluminium; and there are specific kick-plates; special floor mats and a leather-trimmed gear lever and parking brake lever (with matching contrast stitching).
And the standard equipment is certainly not just 'standard'. The Alfa Romeo Giulietta Quadrifoglio Verde features Alfa Romeo's new 6.5-inch Uconnect™ touch-screen multimedia system with its integrated satellite navigation system with 3D bird's-eye view maps, progressive route guidance and voice-operated 'One-Step Voice Entry Destination' function, DAB digital radio, Bluetooth connectivity with music streaming, Aux-in/USB port and voice command operation.
First UK sight of the production model Alfa Romeo Giulietta Quadrifoglio Verde will be at the Goodwood Festival of Speed at the end of June before availability starts in July with the special limited edition (100 only in the UK) "Launch Edition" Alfa Red model first on forecourts being a standard Quadrifoglio Verde with added carbon-fibre mirror covers, a carbon-fibre rear spoiler, distinctive new side skirts, front air dam, rear diffuser, 18-inch 5-hole alloy wheels with a burnished finish and a unique numbered plaque.