The all-new Mazda MX-5 exclusively hits the Road
'LONG LIVE THE ROADSTER'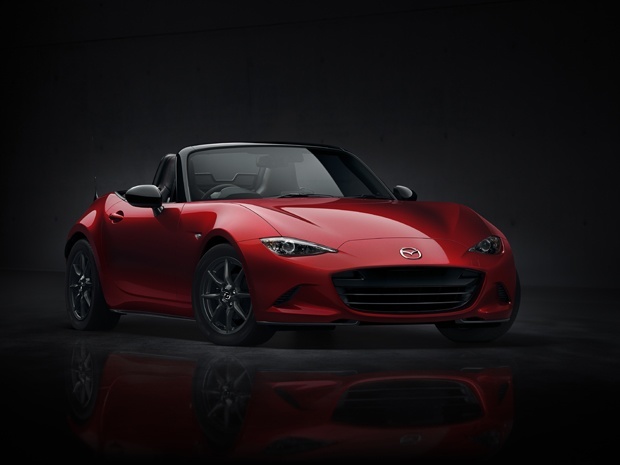 Your car must be a bit special to get an exclusive audience launch with a simultaneous broadcast to both Japan and the USA – and so it is with the all-new Mazda MX-5 in Barcelona. In front of around 250 exclusively invited people, the MKIV model, which features a distinctive adaptation of the KODO – Soul of Motion design, got a very warm welcome.

All this before it finally goes on sale in Europe next year!

"Mazda's current win streak is driven by our highly acclaimed new models, and the all-new MX-5 should only add fuel to the growth engine," says Mazda Motor Europe President and CEO Jeff Guyton. "Built for the love of driving, this car underscores what Mazda is all about. It will certainly give our brand an added boost."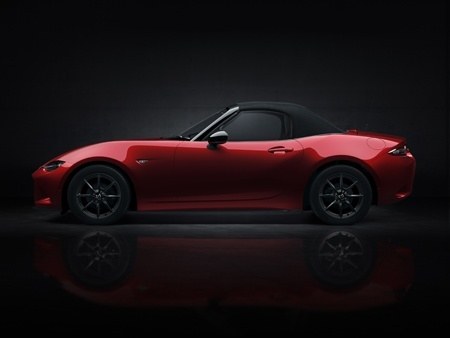 What's so special about this particular MX-5 then?

For a start, the all-new MX-5 is SKYACTIV personified with exclusive SKYACTIV technology, a specially tuned SKYACTIV-G petrol engine and the first rear-wheel drive version of the SKYACTIV-Chassis. For the speedsters out there, the car has the lowest-ever centre of gravity on an MX-5 and actually weighs an astonishing 100kg as the new model enhances the Jinba Ittai "rider-and-horse-as one" responsiveness and agility that Mazda claims has always made the MX-5 the essence of driving fun.


The weight reduction returns the new Mazda MX-5 back to a level that is very comparable to the original model back in 1989 – and considering that back then, the car revived and revolutionised the market for affordable lightweight sports cars. Since launch, Mazda have sold around 947,000 of the MX-5, and the car actually holds the Guinness World Record as the all-time bestselling two-seater sports car.

The unveiling of the car at the opening of Mazda's brand-new European event hub in Barcelona was given the appropriate motto of "Long live the roadster" and was streamed live to the MX-5 25th anniversary website (which can now be viewed here.)

No wonder that the Mazda people are very excited about the car!