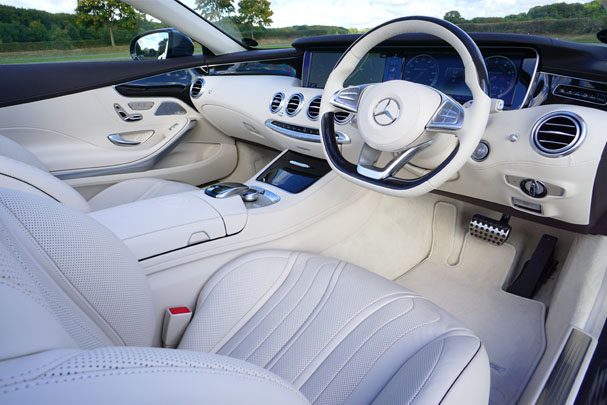 Nationwide Vehicle Contracts lists the eight cars with the best modern technology.
Consumer habits have changed over the 21st century. Cars are no longer just for driving; they need to have a range of modern technology to keep the driver entertained and as safe as possible.
Almost every car now features an infotainment system and some digital extras, but what cars have the most advanced technology on the market?
To help all you tech-savvy drivers out there, Nationwide Vehicle Contracts lists eight cars on the market that feature the best range of modern technology.
1. Rivian R1T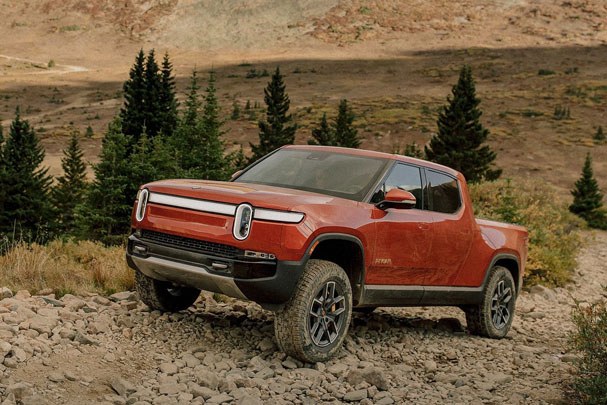 Rivian is an exciting electric vehicle manufacturer set up in America in 2009. Their R1T, a pickup truck, sets the standard for the class as we move into the future.
Designed to accommodate adventurous drivers, the R1T features a range of new technology that makes off-roading a breeze. There are eight driving modes to choose from (both on and off-road), a five-camera security system to keep your car safe while camping and a removable Bluetooth speaker to take your music with you.
The R1T also has hands-free driving capabilities thanks to the Rivian Driver+ system and almost all the safety technology you could think of.
2. Mercedes-Benz Model S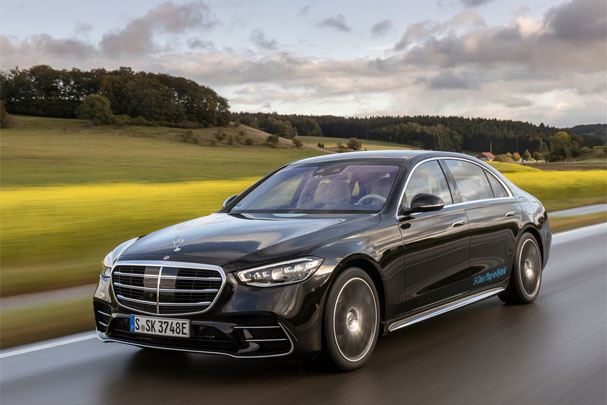 The S-Class is Mercedes' flagship model, so they go all-out regarding technology. You can drive around in one of the stylish cars on the market and find an exceptional range of technology.
There's an augmented reality head-up display, a 3D driver display, automatically deploying roll bars that activate when there's an accident (on the convertible model) and self-parking technology. The stress of parking in a tight space is no more!
3. Tesla Model S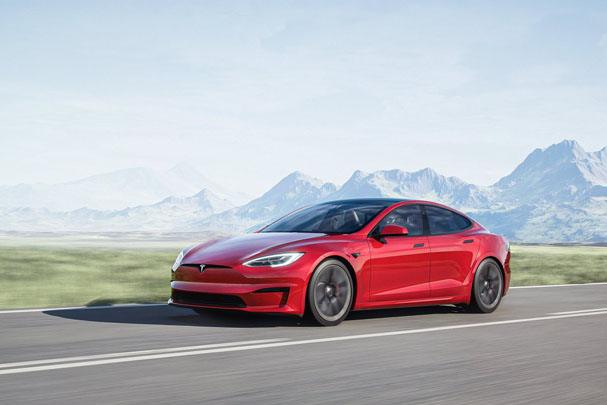 The Tesla Model S is one of the leading electric cars on the market. Not just because of its rapid performance, the Model S is jam-packed with technology.
It's a semi-autonomous car, so it features industry-leading software and hardware. It also features eight video cameras, a forward-facing radar, and 12 short-range ultrasonic sensors. It also uses all this technology in the safest way possible, limiting semi-autonomous driving to 45mph and slowing down even further if your hands aren't on the wheel.
4. Lucid Air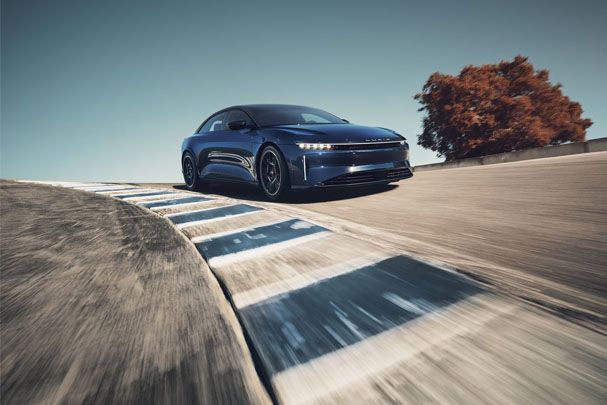 Another newcomer to the car market is Lucid, which was founded in 2007. In their short lifespan, they've made quite a statement, and none more than with their Lucid Air.
It's not only got the fastest charging and longest range for an electric car, but it also has a massive 34-inch glass cockpit display, 32 sensors for autonomous driving capability, and all the driver assistance systems you could need. Oh, and it achieves 0-60mph in just 2.5 seconds!
5. Volvo EX90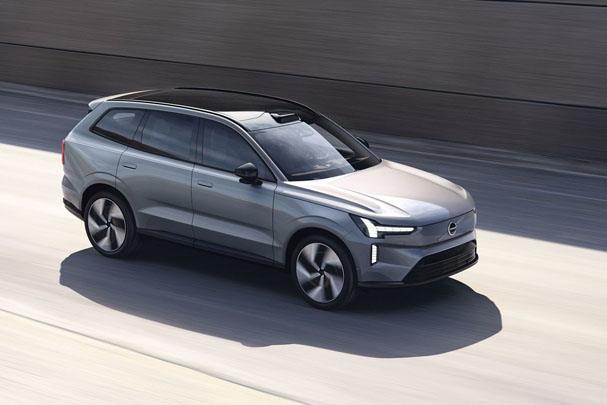 I've chosen the Volvo EX90 here, but I could've included any of Volvo's new range. Thanks to its ridiculous range of safety technology, the EX90 will definitely keep you and your passengers safe.
Thanks to the EX90's radar, lidar, and camera technology, drivers are kept safe through spearhead technology, a driver understanding system that detects if you're tired and the car needs to intervene, occupant sensing technology, and straight crossing path technology.
Alongside the EX90's high-quality infotainment system, it really feels like you're driving a car from the future.
6. Land Rover Range Rover
The new Range Rover has been redesigned, and the British manufacturer has packed it with class-leading technology.
The Range Rover is the SUV's definition of luxury, coming with a 'floating glass' infotainment system featuring 3D maps and an intuitive interface. Passengers in the back aren't left out. They have a high-definition entertainment system with HDMI connectivity, screen mirroring, and heated armrests to keep passengers warm on cold winter days.
When off-road, the Range Rover can also ford through 35.4 inches of water in the plug-in hybrid, thanks to its Wade Sensing system using cameras and sensors to monitor water levels as you drive.
7. Hyundai Ioniq 5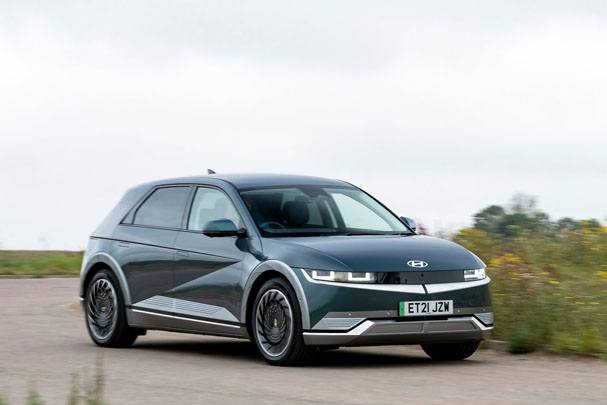 The Ioniq 5 looks like something out of a sci-fi film, and it doesn't disappoint regarding technology.
It features a massive two-screen digital dashboard, digital side mirrors, an advanced head-up display, and an all-around camera system, making it easy to watch your surroundings. Thanks to its three-pin socket, you can also charge all your devices from the car.
8. Honda e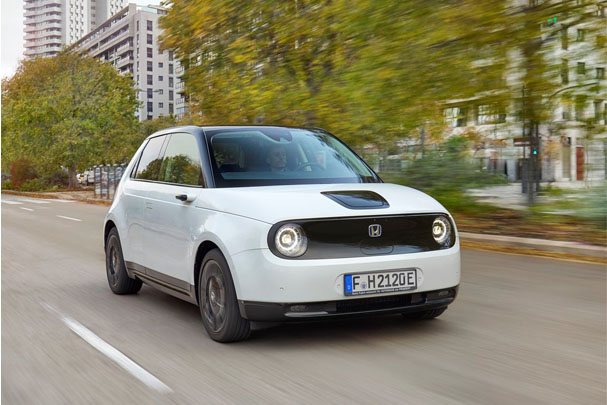 The Honda e is a unique-looking car from the outside, and this continues when you're inside. It has a massive front wooden dashboard, making it seem like you're sitting on a high stool in a coffee shop rather than in a car.
On the dashboard is a massive digital screen that stretches from door to door. It features multiple screens which can be connected to game consoles or to display a fish tank if you want to relax. It also features two digital side cameras, a range of safety technologies, and access to their app, My Honda+.
What do you think of our list? Nationwide Vehicle Contracts produce regular blogs on various topics, such as Ten Ways To Save Money On Fuel and The Use Of Virtual And Augmented Reality In Car Design.
We are also one of the UK's largest car leasing brokers and offer a range of affordable leasing deals. For more information, call one of our experts on 0345 811 9595.