Nationwide Vehicle Contracts lists the top five vans that all gardeners should consider
Running a successful gardening business is a tough and physically demanding job, and you need a van that meets the demand of your business.
Your van will get you from job to job, store your equipment, and may even serve as a place to eat your lunch. Therefore, it's vital that your van is reliable, secure, fuel-efficient, and has a big enough payload to carry all your tools.
To help you make the right decision, Nationwide Vehicle Contracts has listed the five vans you should consider if you're a gardener.
In this blog, we've considered small-time gardeners who manage a few clients to groundsmen and women who oversee an entire country estate.

Ford Ranger
Kicking off the list is the Ford Ranger, which isn't even a van; it's a pick-up truck. The reason for its inclusion is that it's a superb multi-use vehicle. It would be an excellent choice for a small gardening business and can also serve as a good family car if you want to merge both.
Although the Ranger falls short of the storage space of a normal van, it'll still be able to store all the handheld tools needed by a small-time gardener, with a payload of up to 1,252kg on the Regular Cab trim. If you want further storage for bulkier items, the Ranger has a towing capacity of 3,500kg.
You can also modify the Ranger if you plan on having a couple of extra passengers. By choosing the Super Cab or Double Cab trim, you get a second row of seats, which is great if you're transporting your team to a job.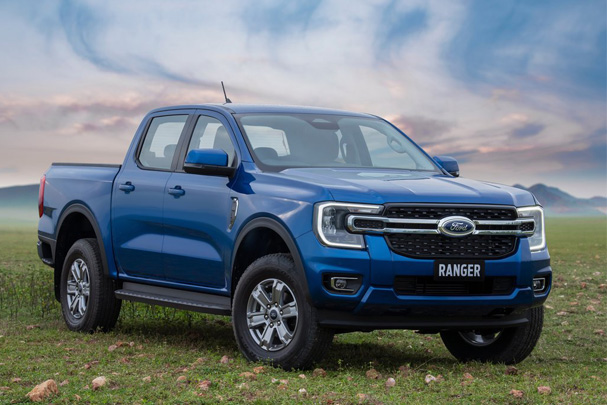 Ford Transit Connect

The Ford Transit Connect is a smaller version of the original Transit and would be a perfect fit for gardeners who want a nippy yet practical mid-sized van.
You can choose from two wheelbases and three body styles for the Transit Connect, meaning there's a good amount of versatility depending on your needs. It can carry a payload of up to 982kg and has a load space ranging from 1.2 to 3.6 cubic meters.
If storing your mower and other machinery on board, you'll benefit from the loading height of just 599mm, making unloading a little easier on the knees and back.
Under the bonnet, you have the option of one petrol and a range of diesel engines. The diesel units would be a wise choice as they return excellent fuel economy, low C02 emissions, and good performance.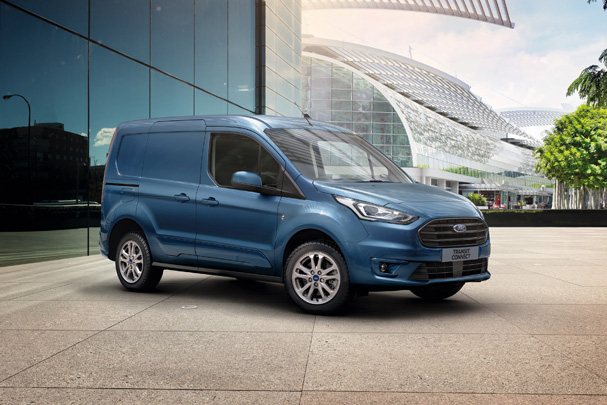 Citroen Berlingo
The Citroen Berlingo is one of the best small vans on the market and would be a loyal companion for any gardener. It's best suited for those who work in an urban setting, as its small exterior and accurate handling make it a breeze to drive.
The standard version of the Berlingo has a payload of up to 1,000kg and a maximum load capacity of 3.8 cubic meters. The rear doors open 180 degrees to allow easy access into the back, and if you're parked in a tight space, you can access the rear through the sliding doors (only on Driver Edition M trim).
Similar to the Transit Connect, you can add a range of accessories to the Berlingo, such as roof racks, an anti-intrusion alarm, and front and rear parking assistance sensors.
If you like the sound of the Berlingo, you don't have to stick to Citroen. The Peugeot Partner and Vauxhall Combo are built in the same factory and based on the same specification; I just couldn't fit them on the list!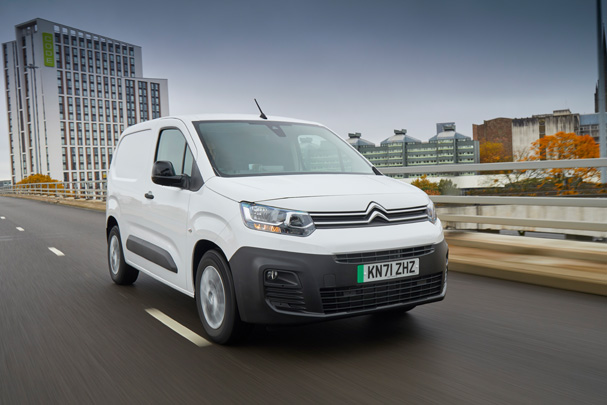 Toyota ProAce
If you want peace of mind and total reliability, the Toyota ProAce is the van for you. Coming with a range of practical features, various economic diesel engines, and a ten-year or 100,000-mile warranty, the ProAce won't let you down.
Best suited to those who need to carry heavy machinery, the ProAce Medium can carry a payload of above 1,000kg, while the Long model can carry between 1,200 – 1,400 kg. What's more impressive is the load capacity; 5.8 cubic meters for the Medium and 6.6 for the Long.
All trim levels feature two sliding doors for additional access, and there's a range of optional equipment, such as various roof racks, protective equipment, and sidebars.
If you want to go green, a ProAce electric is available with either a 50kWh or 75kWH battery and has a load capacity of 5.8 cubic meters.

Ford Transit
Enough with the small vans; you're a big-time gardener and need something that's going to fit all of your equipment in! The Ford Transit has you covered. A mainstay on the roads of Britain since its introduction, the Transit is at home transporting heavy goods and getting stuff done.
The Transit is easily the biggest on this list, with a maximum payload of 2,410kg and a load capacity of 15.1 cubic meters. This should be more than enough to fit all your lawn mowers, leaf blowers, and strimmers. If not, I wish you luck.
The Transit won't have any issues with a heavy load as well. The EcoBlue diesel engines all feature all-wheel drive, meaning that going up an incline or over poor ground with a full load will be doable.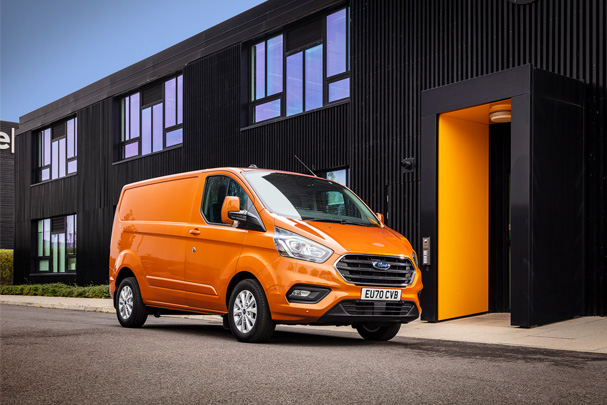 Looking to lease a van? Nationwide Vehicle Contracts has a range of leasing deals available to suit every need. Leasing may prove cheaper than an outright purchase, thanks to fixed monthly rentals and a low initial investment.
If you're curious about van leasing, we've produced a range of comprehensive van leasing guides to help you through the process.