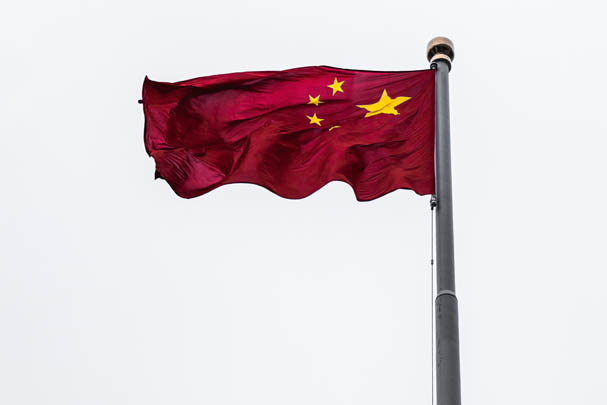 Nationwide Vehicle Contracts explores the expansion strategies of Chinese electric vehicle manufacturers in Europe and the challenges they've faced.

China is a country that's often clouded in mystery for us in Europe, but if there's one thing we've learned in the last couple of years, it's that they make very good cars.
The Chinese share of the European electric vehicle market is up to 8% in 2023 and could reach 15% by 2025 (Reuters).
But how have Chinese EV manufacturers done this, and what strategies have they been using? Our blog below reveals all.
The Brands
The UK is currently the largest market in Europe for Chinese EV brands, accounting for almost a third of sales in 2023 so far. Although Chinese manufacturers have traditionally struggled to enter the European market, the tide is beginning to turn.
Due to the introduction of new battery technology, affordable pricing, and reliable cars, Chinese EV brands are hard to ignore. Here are the brands to keep an eye out for:
BYD - BYD Auto is one of China's largest EV companies that was launched in the UK in early 2023. In 2022, BYD overtook Tesla as the world's largest EV manufacturer and has a global market share of 9.1%. They currently offer three cars in the UK: the Atto 3, Dolphin, and Seal.
ORA - ORA is part of Great Wall Motors, an electric-only brand that arrived in Europe in 2022. Leading ORA's venture into Europe is the Funky Cat, an electric hatchback with pretty unique looks. I've been in a Funky Cat, and I was seriously impressed.
SAIC - SAIC took over MG Rover in 2005 and launched a series of Chinese-made EVs in the European car market. None have been more successful than the MG4 EV, which was the second-best-selling EV in Europe in the first quarter of 2023.
Market Penetration Strategies
Chinese brands have traditionally struggled to break free from their stereotypes in Europe. European consumers saw Chinese cars as years behind their Western counterparts, having poor build quality and being unreliable.
In order to prove modern Chinese electric vehicles are not as such, manufacturers have used various methods to penetrate the hearts and minds of European drivers, such as:
Strategic Alliances and Partnerships - Chinese EV manufacturers have been strategically navigating the European market through partnerships with local companies. The best example is ORA, distributed in the UK by International Motors, which also manages Subaru and Isuzu. They've also secured agreements with major dealer groups and have 26 locations across the UK where you can find ORA cars.
Aggressive Marketing Campaigns - As well as securing partnerships with distributors and dealers, Chinese EV brands have massively pushed brand marketing in Europe. BYD emphasises environmental sustainability and advanced technology in their campaigns, which aligns with the growing global control for climate change.
Unique Selling Points of Chinese EVs
The main reason why some European drivers have turned to Chinese EVs is that they stand out from the crowd. They have a range of unique selling points that are hard to resist, such as:
Affordability and Value for Money - The first and most important factor for the increase of Chinese EV brands is their affordability. With many European manufacturers increasing prices, Chinese brands have been drastically undercutting prices and thus appealing to consumers looking to reduce overheads.
Innovative Technology - Besides being affordable, Chinese EV brands also come with loads of modern technology as standard, such as full connectivity and driver assistance systems. They also use more advanced battery technology, which means they can travel further on a single charge. For example, the BYD Seal returns up to 350 miles of range.
Like any good business model, Chinese EVs solve a problem for the consumer. Europeans want to move electric but are put off by increasing costs and disappointing ranges, so look elsewhere to fill the void.
Chinese manufacturers can produce better batteries, on average a fifth cheaper than those in Europe, enabling them to undercut established European brands like Volkswagen, Audi, and BMW.
Conclusion
The 'Chinese invasion' of electric vehicles in the European market is a classic case of supply and demand. Europeans are keen to get behind the wheel of electric cars, but they either can't afford them or see European battery technology as not good enough.
Chinese electric vehicle brands have filled this void by offering affordable EVs with generous ranges and loads of technology as standard.
I'd expect to see a whole lot more brands like ORA, BYD, and MG in the next five years.
Looking for more car news? Nationwide Vehicle Contracts produce regular blogs on various topics, such as How AI is Preventing Accidents and Overcoming Range Anxiety: Strategies for Navigating Long Drives in Your Leased EV.
We are also one of the UK's largest car leasing brokers, offering a range of leasing deals to suit your every need. For more information, view our car leasing page or call us at 0345 811 9595 and we'll be happy to help.