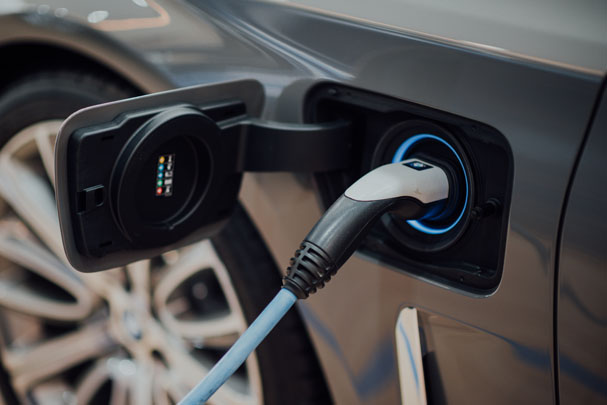 Nationwide Vehicle Contracts breaks down the costs associated with owning a hybrid or electric car.

Hybrid and electric vehicles are booming in popularity across the UK. In 2022, more than 365,000 plug-in hybrid and battery electric cars were registered, a staggering 20% increase from 2021 (ZapMap).
Although environmentally-friendly motoring was a priority for most of these drivers, they may have switched to electric because they are significantly cheaper to run than a traditional car.
However, if you're considering switching to electric, costs still need to be considered. To help you out, car leasing experts Nationwide Vehicle Contracts have broken down the costs of running a hybrid or electric vehicle.
CHARGING COSTS - PUBLIC CHARGING
Electric car charging points are increasing rapidly in the UK, and with this, there's a range of different operators drivers can choose from. These operators run charges of different speeds and at different prices.
Typically, most people use a 'rapid' or 'ultra-rapid' charger when using a public charging point. A study by the RAC has shown that as of January 2023, the average cost per kWh is 70.32p at a rapid charger and 74.79p at an ultra-rapid charger.
The RAC also found that the average cost to charge a 64kWh electric car to 80% at a public charger cost £36 using a rapid charger and £38.29 using an ultra-rapid charger.
Not sure where your local charging point is? Check out our comprehensive guide that finds the charging points in most major UK cities.
CHARGING COSTS - HOME CHARGING
Charging your electric car at home is always cheaper and more practical than using a public charger. Just plug your car in overnight, and it will be ready for work in the morning. EV charging experts Pod Point claim that the average cost of charging your car at home is roughly £15.10 for a full charge (for an EV with a 60kWh battery and 200-mile range).
However, charging at home means you'll naturally incur greater electricity bills. To get the best bang for your buck, some providers now offer EV-focused tariffs. These are normally dual rate, where electricity is cheaper overnight when charging your EV.
Check out ZapMap's EV home charging calculator for a rough guide if you're concerned about home charging costs.
You'll also need to pay to have an EV charger installed at home, which can cost between £500-£1,000.
TAX
Currently, those who own a fully electric vehicle don't have to pay any road tax (due to change in 2025). However, it's different for hybrid vehicles. You'll still have to pay road tax as your car isn't completely emission-free, but it will be at a discounted rate.
Low-emission cars will pay a reduced rate in the first year, but then prices will increase after that. If your hybrid emits between 51-75g/km, you're looking at £15 for the first year and then £145 for the second.
For fully electric vehicle owners, make hay whilst the sun shines. The government announced in November 2022 that electric cars will have to pay road tax from 2025 and that they'll also no longer be exempt from the Electric Car Supplement (roughly £355 a year from years two to five).
INSURANCE
Insurance is the next big cost involved in running an electric vehicle after buying the car. Like petrol and diesel cars, insurance costs come down to multiple factors, including make and model, driver age, history, and where you live.
Initially, the price of insuring an electric or hybrid vehicle was higher due to the rarity of engine parts. But now, with the increase in popularity of hybrid and electric cars, insurance prices are beginning to decrease.
Check out our guide for the cheapest electric cars to insure.
MAINTENANCE
It's no myth that owning an electric vehicle leads to lower maintenance costs, but electric and hybrid vehicles do need regular servicing.
Because they're heavier, tyres and suspension parts wear down quicker and need replacement, leading to extra costs.
Also, keep an eye on the condition of your battery. As with most electrical components, EV batteries have a shelf life and can be very expensive to repair or replace. According to Bloomberg New Economic Finance, the current cost of a battery is roughly £118 per kilowatt-hour. So, for a 50kWh battery, you're looking at £5,900 for a new battery.
However, most manufacturers include a battery warranty of five to eight years, so ensure you make the most of this if anything goes wrong.
SUMMARY
Overall, owning a hybrid and electric vehicle is worth the cost. Although you might have a few hefty payments to pay, such as installing a home charger, it's a good long-term investment if you want to save money.
Also, beware of the rule changes regarding road tax being introduced in 2025. This will increase the cost of electric cars for all of us. For more information, check out our blog, which includes a round-up of the Autumn Statement 2022.
Looking for more electric car advice? Nationwide Vehicle Contracts produce a range of comprehensive guides dedicated to hybrid and electric cars, such as the Best Electric Cars and a Home EV Charging Guide.