2014 PARIS MOTOR SHOW REVEAL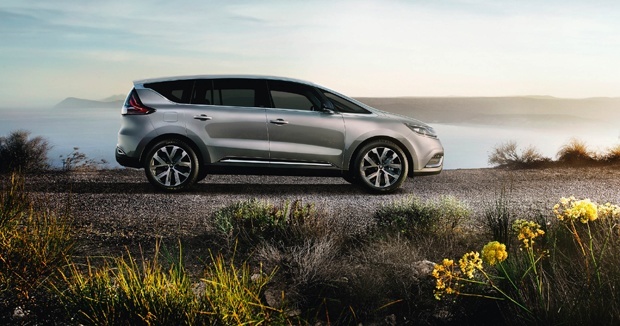 The Espace has always been a big name in car manufacturing, and the prospect of it being investigated and reinvented is a mouthwatering one. So when Renault take the wraps off of the new Espace at this year's Paris Motor Show next week, there will be a lot of interest – not only from media and other car manufacturers but from the general public too.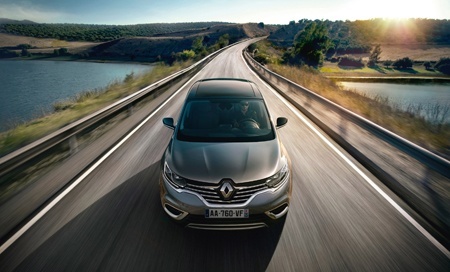 Admittedly we have had a little taster of what to expect following the designs of the concept Espace car that was seen at the Frankfurt Motor Show in 2013, but we know for sure that the new Renault Espace will be large, elegant, innovative, seductive and well-designed – because that what Espace cars are!
For a model to last 30 years it must be special, and that's what the Renault Espace is; and with the reinvented car we are promised a brightly-lit, comfortable and modular interior, fluid lines that give the car instant appeal, an occupant-friendly cabin and a floating centre console in both the five- and seven-seat versions. It also goes without saying that both versions have had some extremely meticulous attention to detail paid to them.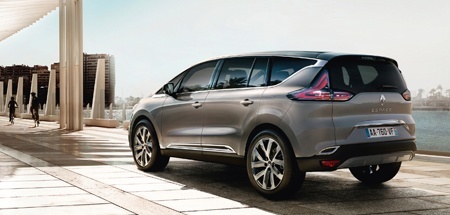 If you can't make it to Paris to see Carlos Ghosn, Chairman and CEO of the Renault Group, present the new Renault Espace on the Renault stand at 11.00am on Thursday, October 2nd, thanks to the wonders of modern media (and Renault and its partners Publicis Conseil and DigitasLBi) you can make use of an original digital presentation package which combines both video and 3D elementsso that you can submerge yourself into the Espace experience (inside and out) by accessing an online unveiling at
www.crossover.renault.com
And get ready to make a space for Espace in your garage!