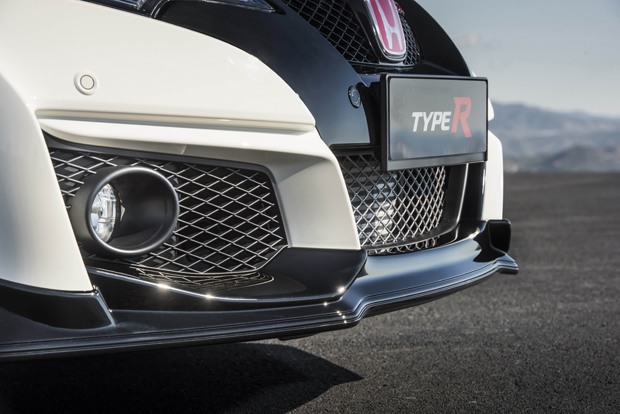 The all-new Honda Civic Type R in Championship White will be making its global debut at this year's Geneva Motor Show where visitors to the Honda Stand at stand 4250 in Hall 4 will be able to check out a whole host of eye-catching design enhancements heavily influenced by extensive aerodynamic development and testing, both on computer and in the wind tunnel.
The result of all this testing is a car that can boast some exceptional high speed, speed stability and high levels of downforce, with the Honda Civic Type R's superior aerodynamic performance making full use of the 2.0 litre direct injection VTEC TURBO engine. And that high speed? A trifling 270km/h (167mph) top speed; something that no other front wheel-drive competitor can boast.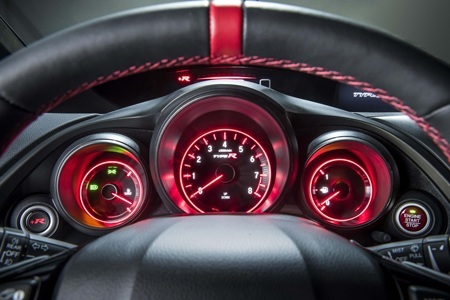 Helping that speed along is a new, almost completely flat underside that allows the air to flow under the vehicle, combining with the rear diffuser to make sure that any downforce is optimised as it effectively 'sucks' the car onto the road. The downforce is increased by the bespoke rear wing's airfoil (which also looks good too!), a wide front splitter and deep side skirts, while the front bumper has been shaped specifically to cut drag and enhance high-speed stability by restricting the air turbulence around the front wheels.
Obviously, with such power in the car, the Type R needs something special to help control it; and in this case it is the high performance Brembo brake package that has been developed specifically for the car. Four-piston calipers at the front apply the braking force to 350 mm drilled discs that work on the new 19" alloy wheels that also are unique to the Type R to accommodate the brakes, fill the wheel arches and add to the visual impact of the vehicle.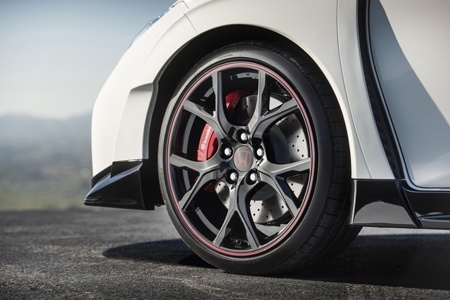 And the power is also kept in check by the improved heat management that was a major focal point for the production team, adding to the problems faced by (and problems solved by) the Honda Civic type R design team. This influenced them to effect several prominent external design modifications such as the enlarged upper and lower grilles in the front bumper, and vents above the wheels on the front quarter panels and at the trailing edges of the front wheel arches, both of them combining to provide greater cooling and ventilation for the high-output engine.
Leon Brannan, Head of Car, Honda (UK) said: "We've already seen huge customer interest for this much anticipated and unique car with over 100 orders already in the bank. With the release of these new technical details I think we can expect many more."