FIRST EDITION OF ALL-NEW VOLVO XC90 SOLD OUT IN 47 HOURS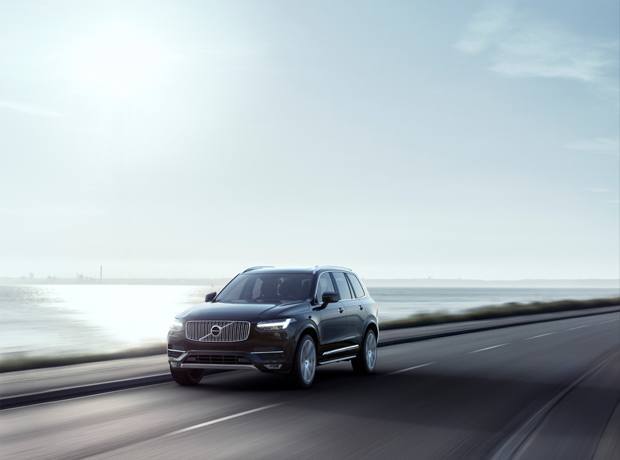 We've been trumpeting the
launch of the Volvo XC90
for a few months now; and if you haven't reserved one of the 1,927 individually numbered cars of the First Edition only available for sale via digital commerce, then you are too late. The Volvo XC90 sold out in 47 hours after it was released: in fact most of the cars were reserved within one hour from sales start and at the busiest time, 7 cars were sold every minute with UK customers getting 55 of them.
"We are very pleased, but not really surprised,"
said Alain Visser, Senior Vice President, Marketing, Sales and Customer Service of Volvo Car Group.
"The huge interest in the XC90 escalated to astronomical levels after the world-première,"
an innovative sales launch that saw the First Edition cars made available to customers online only.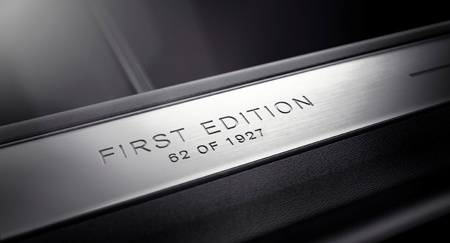 The reason for THAT number of cars was that 1927 was the year that Volvo cars were founded, and the 1,927 First Edition owners will get a fully equipped car with uniquely numbered tread plates and a distinctive badge on the tailgate.
"The first buyers signed up for their favourite number in milliseconds. The rapid response confirms that the XC90 is a truly iconic car model. The First Edition will be a collector's item in the future,"
said Alain Visser.
So, what are they getting?
For a start, there is an Onyx Black exterior with 8-spoke, 21-inch inscription wheels and an interior that contains nappa leather seats in Amber, a Charcoal leather dashboard and Linear Walnut inlays – just for starters.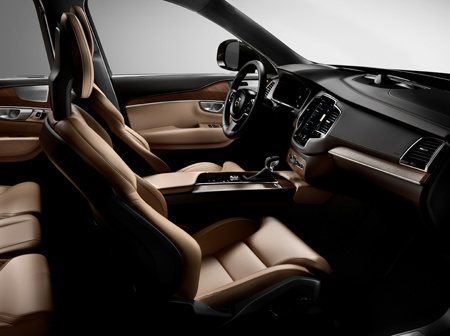 Underneath the sleek bonnet of the UK First Edition models will be a high-performance D5 twin turbo 225hp diesel engine from Volvo Cars' new four-cylinder Drive-E powertrains teamed with a smooth eight-speed automatic transmission.
Inside there is a tablet-like touch screen in the centre which means that the Volvo XC90 is practically button-free, one of the most striking features of the all-new in-car and also a nod to a future where Volvo believe that that drivers will be able to operate their car via a touchscreen only whilst at the same time access a range of Internet-based products and services.
To help with the comfort that the driver will undoubtedly experience there is a Bowers & Wilkins audio system that features a 1,400 watts Class D amplifier, 19 speakers and the latest sound processing software; ready to bring performances into the car that will echo that emotional experience of being at a world-class live performance.
And it wouldn't be a Volvo without it having safety features beyond compare and in the Volvo XC90 you will find the most comprehensive and technologically sophisticated standard safety package available in the whole automotive industry including
two safety technology world firsts
: a run-off road protection package and auto brake at intersection capability. Beyond that, all of Volvo Cars' auto brake functions vehicles, covering cyclists and pedestrians in front of the car, are also standard.
So now it is time to stop moping that you didn't get one of the first 1,927 and get yourself ready to look for the Second Edition.