Nationwide Vehicle Contracts breaks down the relationship between car manufacturers and sports.

Perhaps the biggest industry car manufacturers have pumped money into has been sports. It's estimated that automotive companies spend 64% of their sponsorship money on sports, with individual athletes, competitions, and sports teams proving popular.
Because of this, the last couple of decades has provided some mouth-watering partnerships between the two. But why are manufacturers pumping $1.2 billion into sports, and what impact is it having?
From sports such as tennis to American football, Nationwide Vehicle Contracts examines the relationship between car manufacturers and sports.
We've dedicated a whole blog to the relationship between the automotive industry and football; check it out.
TENNIS


Roland Garros x Renault
In 2022 French manufacturer Renault signed a five-year deal with Roland-Garros to become a premium partner, estimated to be worth between €7 - €8 million a year.
In their press release, Renault expressed how they and the tournament share common values of passion and audacity. They hope the partnership will emphasise the manufacturer's emphasis on sustainable mobility and social responsibility.
As part of the deal, the Renault logo was displayed on the nets of the five main courts throughout the tournament, and there was an exclusive Renault booth where visitors could learn about the brand's electric range.
Rafa Nadal x Kia & Roger Federer x Mercedes-Benz
Manufacturers haven't just ventured into tennis to be associated with the game; they want to be connected to the game's icons. This is why Kia has been teamed up with Nadal since 2006 and Mercedes with Federer since 2008.
Both brands want to be associated with excellence and peak performance, so it's fitting that they have chosen two of the best and most dominant tennis players to ever live. It's estimated that Feder earns $5 million a year from his deal!
GOLF


PGA Tour x BMW
BMW has served as the title sponsor of the BMW Championship since 2007, which is the penultimate FedEx Cup playoff event on the PGA Tour schedule. Last year BMW and the PGA Tour announced a five-year extension on the deal, meaning it runs until 2027.
CRICKET


Cricket Australia x Toyota
Cricket traditionally hadn't partnered up with car manufacturers until Cricket Australia announced their partnership with Toyota in 2012. The partnership initially included the men's team and the Big Bash, but in 2022 it was extended to the women's team, the women's Big Bash, and Cricket Australia's inclusion and diversity.
Toyota has been involved instrumentally in Australian cricket and has fulfilled its objective of being associated in a good light by all cricket fans in Australia.
AMERICAN FOOTBALL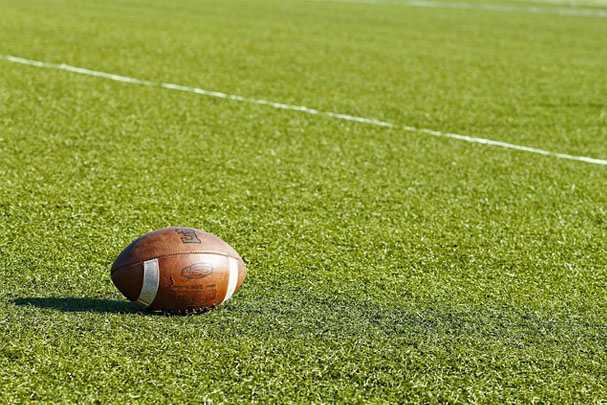 If you think we're serious about sponsorships, it goes up a couple of notches across the pond. I mean, one watch of the Super Bowl shows you the amount of money being thrown about.
Dallas Cowboys x Ford
The Dallas Cowboys are one of the most valuable sports teams in the world and have been teamed up with Ford Motor Company for a while now. In 2015 Ford and the Cowboys announced a new ten-year partnership by naming the team's headquarters as The Ford Centre.
Thanks to this partnership, Ford is now associated with the Cowboys and their massive following, a very smart marketing decision. If you've not seen The Ford Centre, check it out, it's a sight to behold!
What have been your favourite partnerships between manufacturers and sports teams? Nationwide Vehicle Contracts produce a range of blogs on various topics, such as The Link Between Football and the Automotive Industry and the Top Ten Car-Themed Sports Movies.