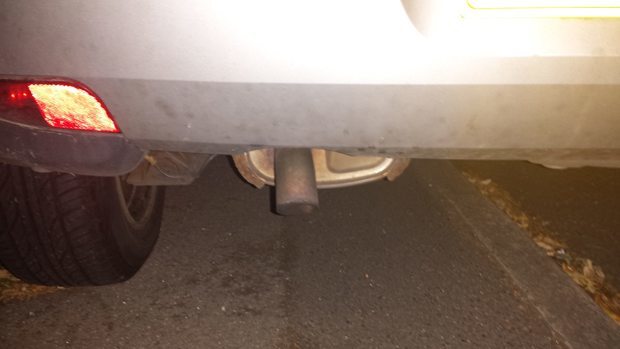 As the 'Nation's Favourite Newspaper' (according to daily sales) it is their mission to give the people what they want – and when a lot of those people fall into the imagined category of White Van Man, anything they can do to suggest that they are the newspaper that cares about them is to be welcomed by their parent company attempting to halt falling sales.

So the suggestion that drivers of Diesel vehicles are going to be 'punished' for driving them is enough for the newspaper to be up in arms at the suggestion that the 'common man' is being driven to the wall by governmental policy – and by the European Union too!

Back in 2001 the then-Chancellor Gordon Brown made diesel engine vehicles desirable by increasing excise duty for petrol cars with higher carbon dioxide emissions – and almost 11 million people made the decision over the next 10 years to save money by choosing a diesel engine car or van because these were the "greener" vehicles.

All this despite the Government being warned way back then by experts employed by said Government that diesel engines actually emitted ten times the soot and twice the nitrogen oxide than their petrol brothers and sisters – and that particles from diesel fumes ('particulates') can be transmitted directly into the lungs and bloodstream to cause problems in breathing and heart problems to the tune of 29,000 deaths a year. Add in the fact that the nitrogen oxides that diesel engines cause can also cause much more poor health than second-hand smoke and we are talking some serious problems with the Governments blind eye turning!

So now the idea put forward by Mayor of London (and, if stories are true, future Conservative Party Leader – once he gets a safe seat given to him at an election) Boris Johnson to introduce a £10-a-day diesel tax to help counter the failure of Britain to come up to the air quality standards set by the European Union is to become a cause celebre for The Sun as yesterday's front page headline screamed and was continued inside the newspaper.

WHAT DO 'WE' WANT?

Unquoted experts were 'quoted' in the story to suggest that once London goes ahead with the 'diesel tax' then up to 18 of the UK's leading cities will very quickly follow suit, so The Sun has decided to head them off at the pass with a petition calling on the Government to "compensate motorists seduced into buying diesel vehicles, by opening a scrappage-style scheme aimed specifically at such cars, with drivers being given £2,000 towards the cost of a new motor that meets environmental standards."

And motoring groups such as the RAC, the AA and the Road Haulage Association queued up to associate themselves with the idea. RAC technical director David Bizley said: "There's a lot of merit in a scrappage scheme for older diesel vehicles. It could follow the previous one that offered £2,000 off the price of a new vehicle to drivers of diesel cars more than ten years old. But the Government also need to be able to say how they can help drivers who have recently bought diesel." (Seemingly diesel vehicles account for just over 50% of all new cars registered.)

AA president Edmund King said: "Scrappage was incredibly successful for cars and quite revenue-neutral due to its effect on the new car industry. A scrappage scheme could also target the gross polluters."

And Road Haulage Association policy director Jack Semple, realising that around almost 460,000 lorries, and 3.3 million vans could face some exceptional road usage costs should the idea go ahead, said: "If the emission standards are not delivering, that's not the fault of the Mayor of London. It's Brussels that set the route map so, if that's taking us to the wrong place, it's not the right approach to fine people. There's a lot of merit in a scrappage scheme, certainly for more heavily-polluting HGVs."

So if you want to join the Sun's crusade then I suggest you search for it online. The cause is certainly one that has merits in supporting it, and I would understand the majority of diesel drivers grabbing a pen to get their name down, especially as resale values are likely to drop.

Look for Diesel Weasels and it will be there.