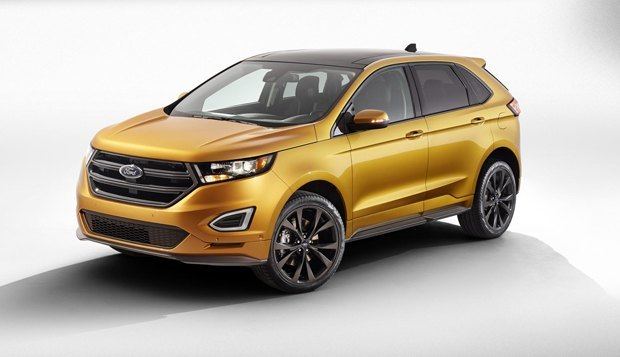 Nationwide Vehicle Contracts already has a very impressive list of Ford cars available to lease from the ever-popular Ford Fiesta and Ford Focus to new models of the Ford Galaxy and the Ford S Max, but we are very excited about the arrival of the latest addition to the European line-up of Ford SUVs - the Ford Edge Sport. which arrives later this year.
Joining a group that already contains such luminaries as the Ford Kuga and the compact Ford EcoSport, the new Ford Edge SUV will bring with it a plethora of advanced new technologies.
The Ford Edge Sport
The Ford Edge is a new name here in the UK, and the first large Ford since the 'passing' of the Ford Explorer back in the 20th Century (only 16 years ago - it just sounds a lot) but it has been a welcome visitor to North American roads since 2006.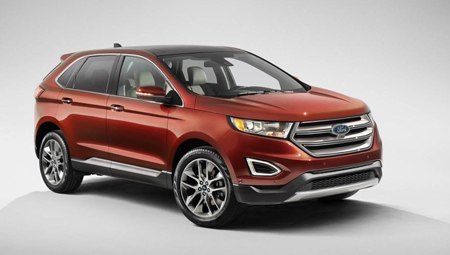 When it finally arrives later in 2015, we will be waxing lyrical about the Ford Edge's chunky looks, big chrome grille, LED lights, large alloy wheels and four-wheel drive capability (with a two-wheel version promised at a later date) along with the quality design, engineering and construction that was obviously at the top of the agenda during its development, seeing as it is set to be positioned as Ford's top-of-the-range SUV.
Essentially the Ford Edge Sport is being positioned as "a modern vehicle for people who want to look good, and have fun behind the wheel," and this is highlighted by the list of features that is planned to possess to "set it apart on the road and define the model as a performance-inspired utility vehicle with attitude."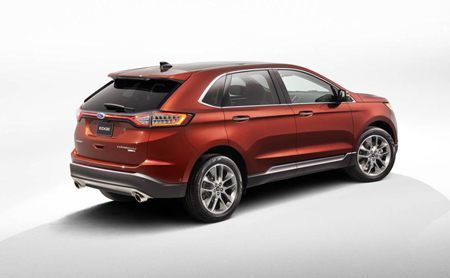 These features include:
High-gloss black grille and window pillars
Colour-coded bumpers, exterior door-cladding, door mirrors and door handles
Sports-inspired skid plate and rear diffuser element
Distinctive twin rectangular exhausts
20-inch alloy wheels finished in Dark Tarnish
Ebony interior door trims, and sports seats with carbon-effect inserts
Switch gear surrounds in high-gloss piano black finish
Satin silver metal detailing for interior door handles, air-vent surrounds and dashboard
Fuel economy and power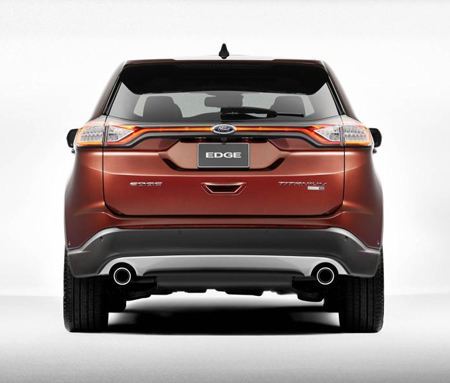 With a standard efficient Twin-Scroll 2.0L EcoBoost I-4 engine with V6 like performance at the entry level with a 6-speed automatic transmission, this turbocharged, direct-injection powerhouse will deliver plenty of low-end torque ready for required for acceleration and passing along with all the efficiency benefits that you get with an EcoBoost engine. You can then move on up to the 3.5 litre Ti-VCT V6 and the 2.7 litre EcoBoost V6.
And did we mention the cruising and towing capabilities of this latest Ford SUV?
Ford Innovation
We are very quickly getting to grips with the fact that Ford has decided to almost reinvent itself with a stackload of innovations and technologies - something that we are going to be seeing later in the year with the new Ford Focus 2016 and Red and Black Ford Zetec models - and the fact that the new Ford Edge Sport has been engineered from the ground up with a bold new design and a choice of three powerful engines to deliver pure, exhilarating performance is testament to this.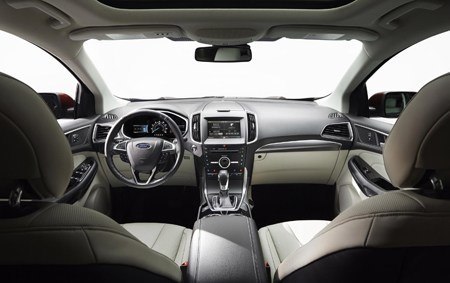 And once the driver is seated, they will be able to make use of state-of-the-art technology such as:
Ford Adaptive Steering which optimises the steering response, continually changing the steering ratio according to vehicle speed
Active Noise Cancellation which directs sound waves through the audio system to enhance the overall engine sound and cabin ambiance
Front Split View Camera to make restricted visibility junctions or parking spaces easier to negotiate.
Front 180° camera
BLIS® (Blind Spot Information System) with cross-traffic alert
Lane Departure Warning and Lane Keeping System
Adaptive cruise control
12 ultrasonic parking sensors
Active Park Assist
SYNC® voice-activated technology and customizable interactive screens with MyFord Touch®
The Drive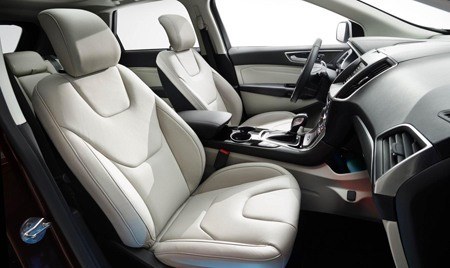 Inside the Ford Edge Sport you will see that Ford have not scrimped and saved on any quality at all in the cabin. A high-quality, plush interior features a leather-trimmed dashboard and a 10" touchscreen display along with inflatable rear seatbelts to help with all that safety technology that we were listing before.
The only problem is that the Ford Edge Sport will not be offering the seven-seat option, even though the interior space would allow it. This does mean more space for the 5 inhabitants that it will carry though!
Ford have great hopes for the Edge as it looks to battle against the likes of the Nissan Qashqai, the BMW X3, and the Audi Q5 for the hearts and minds of the leasing public.
Register your interest by calling one of our Sales and Enquiries Team now. Because then you can get the Edge over all of your friends with the new Ford Edge Sport.