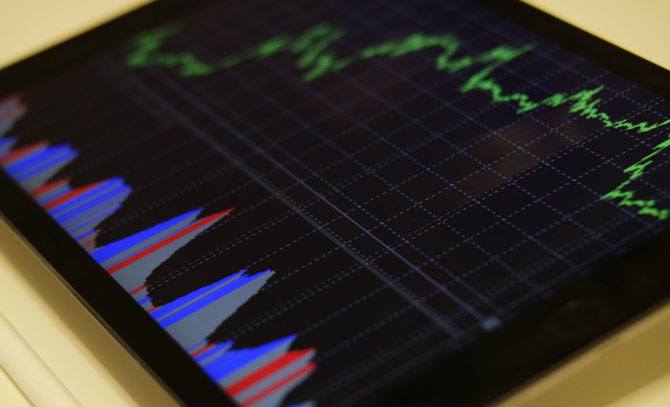 Nationwide Vehicle Contracts discusses the past, present and future of the UK Car Market

With much financial uncertainty in the coming months, the UK Car Market is under increasing pressure.

'A possible Brexit delay vs. a no-deal Brexit vs. another referendum' is just one thing, and when added to continual speculation over job security in many industries, governmental indecisions and problems with financial matters, the car market is facing more changes than it possibly ever has done before.

There have been changes over the past decade that have affected how the market here in the UK works (and survives), so let's take a look at what has changed in the past, what is likely to change in the future, and even some ideas as to what we hope might change!
What the UK car market used to be like in the past
20 years ago, choosing which car you drove was pretty simple.
As someone who was an outbound kind of person, you chose a 4 x 4 so you could get down and dirty with nature (and then you didn't clean it so that your neighbours knew where you had been and what you did!)
And, as someone with some sort of image to portray, you chose a status motor to reflect the hierarchy that you felt you deserved.
You either bought new or second-hand, and if you were lucky enough to get a car through your job, you got a company car – and these were part of a fleet of cars run by the fleet manager at your employers.
But that was all to change as we entered the 21st Century.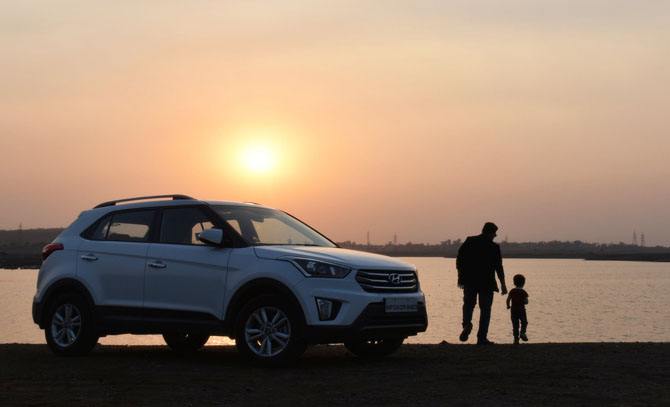 Growth of vehicle leasing
Even though, car leasing had been around for a long time, it was aimed at business customers and businesses. But it wasn't long before the world was introduced to private leasing. Having introduced personal contract hire successfully in US in the early 1990's, the Ford Motor Company decided that there was a market for it here in the UK.
It wasn't initially successful, but then vehicle brokers started to appear, initially aiming at small to medium businesses and occasionally individuals, rather than large companies.
However, a lack of enforced regulations meant customers weren't getting a good deal when it came to the actual motors themselves, often finding their 'new' car had actually been sitting in a dealership for months rather than being delivered freshly built from the manufacturer.
But then the poor-quality cars were discounted and individual leasing became an open secret, leading to more brokers, more offers, more deals, and....more problems, especially for financial services such as banks, who found themselves losing money.
After the 2008 'Great Recession', the motor industry collapsed, and leasing cars became a more affordable option than buying. Soon enough, the contract hire market started to regulate itself and getting a new car was easier than ever. Subsequently, less stable brokers went to the wall.
Statistics show between 2011 and 2014, the broker contract hire market grew by 40%, and by 27% the year after – and shows no real sign of slowing down.
In fact, figures released by the BVRLA for 2018 show that in the UK over 2.6 million vehicles on the road (over 1.9 million cars) are from corporate leasing, and nearly 1.9 million from personal contracts (97% of which are cars).
However, figures from the Society of Motor Manufacturers and Traders (SMMT) reported by the BBC suggest PCP (Personal Contract Purchase) leases are running out of steam as the market fills up.
"...most people who wanted to take out PCPs have done so. At the same time, interest rates are going to go up, inflation is rising and household budgets are being squeezed. So, a drop-off is to be expected."
That still hasn't stopped 1-in-8 cars, and 1-in-5 vans and trucks on the UK roads in 2018 being lease vehicles.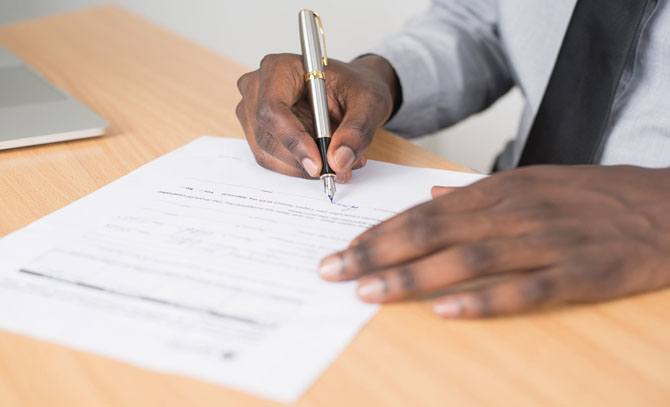 Shift to new cars with scrappage scheme
In 2009, Chancellor Alistair Darling introduced The UK Vehicle scrappage scheme in his budget in an attempt to stimulate the British car industry. Whereby, if British motorists scrapped their existing vehicle that they'd owned for more than twelve months, they'd be offered money towards their new car or van purchase.
The Guardian reported this initially stimulated the industry with an 11.3% increase in year-on-year new car sales.
The scrappage scheme is a manufacturer-by-manufacturer option, with each car manufacturer offering different deals at different times and this scheme still exists today.
Autocar reported in 2018, Ford had scrapped just over 8,000 cars as part of its scheme – 57% of all its trade-ins – and both Toyota and Lexus reported a high uptake on it.
What Car? has also reported a £25 million scrappage scheme will be introduced ahead of the launch of London's 2021 Ultra-Low Emission Zone.
London Mayor Sadiq Khan expands the Ultra-Low Emission Zone in October 2021, and it is estimated that "more than 2.5 million cars will incur the charge when the zone is increased to encompass the entire area between the North and South Circular roads."
You can currently take advantage of scrappage schemes on offer from the likes of Hyundai, Kia, Mazda, Renault, and Toyota.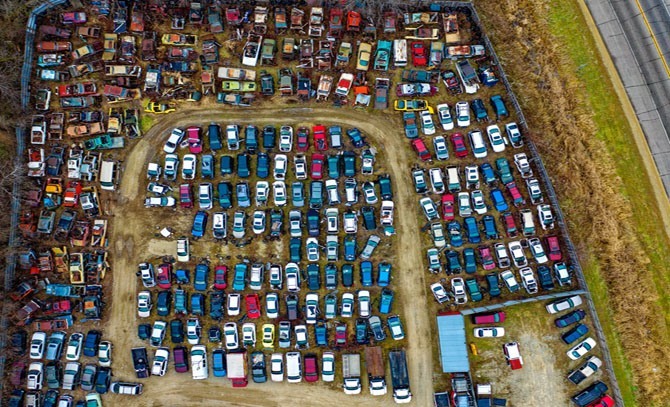 The Current UK Car Market Sales Figures
In 2017, the SMMT reported the UK car market had declined. But the decrease isn't detrimental, because figures were the 3rd highest in 10 years.
And in 2018, this figure declined by a further 6.8%, with diesel cars taking the biggest hit, dropping by nearly 30%.
Once again, the Ford Fiesta was the best-selling car in the UK with over 95,000 registrations, over 31,000 registrations ahead of the 2nd place Volkswagen Golf.

The Vauxhall Corsa jumped back up to 3rd from last year's 5th place, swapping places with the Ford Focus, and the Nissan Qashqai sandwiched in between in 4th place.
The Volkswagen Polo – the best-selling car in Europe – the MINI and the Mercedes-Benz A-Class all kept their top 10 placing. The Ford Kuga and the Kia Sportage entered in 9th and 10th place respectively – highlighting an increase in purchases for the large smaller cars and SUVs.
Sale of petrol cars rose by 8.7% and, despite cuts to EV and PHEV grants in November 2018, pure electric sales grew by 13.8%. But this impressive percentage needs to be tempered by the fact there were still only 15,474 electric cars registered – a pretty small 0.7% of the market.
However, with the announcement of a 2040 non-electrified car sales ban, and the introduction of new VED road tax rates with more severe tariffs on emissions, sales of electric cars are predicted to rise. Although, electric car sales will need to increase significantly to get itself into best-seller territory.
And it should also be noted, sales of alternatively fuelled vehicles (AFVs) such as, plug-in hybrids (PHEVs) and the aforementioned electric vehicles increased by 20.9% – although this accounts for only 2.5% of the whole market in volume.
2018 was a good year for individual car manufacturers – such as MG, Mitsubishi, Abarth, Subaru, and SEAT – all of whom saw double figure percentage increases in sales of varying positivity.
But for Renault, Porsche, Ford, Bentley, Alfa Romeo, Audi, Fiat, Smart, Nissan, DS, and Infiniti, it was bad news with double figure negativity percentages in sales figures (Nissan saw a 32% drop in sales).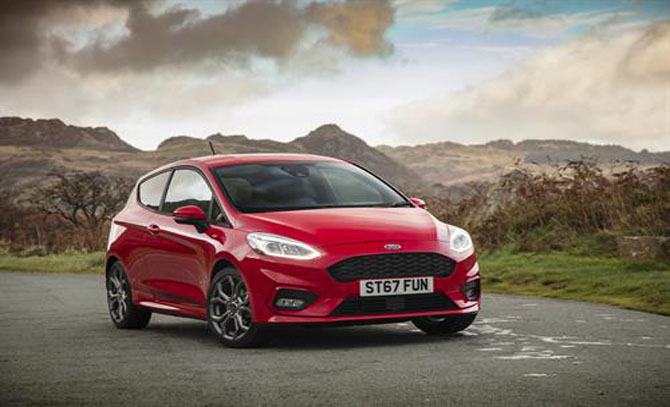 Reasons for these figures
In the report they produced, SMMT chief executive Mike Hawes suggested the overall UK sales fall could be blamed on a number of factors, including:

Commenting on the report, Mr Hawes said:
"Supportive, not punitive measures are needed to grow sales, because replacing older cars with new technologies, whether diesel, petrol, hybrid or plug-in, is good for the environment, the consumer, the industry and the exchequer."
Reported in The Guardian in early January, The Society of Motor Manufacturers and Traders forecast further declining sales in 2019, even without a hard Brexit, and reported "no-deal would be a catastrophe for this industry."

Changes of note in the past years
Two of the biggest changes in the UK car industry – indeed, throughout the world – have been the inexorable rise of the SUV and the increased investment by car manufacturers into electric vehicles.
In 2018, 5.4 million SUVs were registered in total in Europe throughout the year, up 19% on 2017, as their market share increased from 29.2% to 34.6%, as detailed in Fleet News.
In fact, demand for SUVs has more than doubled over the last four years.
This, according to Felipe Munoz, global analyst at JATO, is "down to the industry listening to consumers and giving them what they want in terms of design, subsegments and categories."
Most of the SUV growth was driven by small SUVs, where volume was up by 29% to 2 million registrations. Whereas compact SUVs continued to be the most popular type of SUV, with 2.3 million registrations – a volume increase of 17% – as can be demonstrated in the UK by the best-selling positions of the Nissan Qashqai and the Kia Sportage.
However, when it comes to Electric cars, the expected explosion has yet to happen. Reasons for this seem to be varied, with suggestions offered by many different sources, but it seems to be mainly down to three reasons:
According to BM Magazine
"Although consumers are more conscious of fuel economy and the impact of emissions on the environment, the prospect of making the jump to buying that Prius or Tesla not as appealing as it once seemed. The main reason for this being the convenience of charging your car. While the ideology of charging your car is as simple as the idea of charging your phone, the infrastructure is just not there for car buyers to charge up on the go. Many shopping centres and rest stops provide electric car bays, however, the reality is that there simply aren't enough to convince the average driver that it is a viable option."
So will EV sales increase, decrease or stagnate in the future?
It is an increasingly interesting question, and one that will run and run – as long as it gets a charge now and then! It is more likely that customers, if they are so minded, will ease themselves in carefully with hybrid motors rather than jump straight into the electric waters.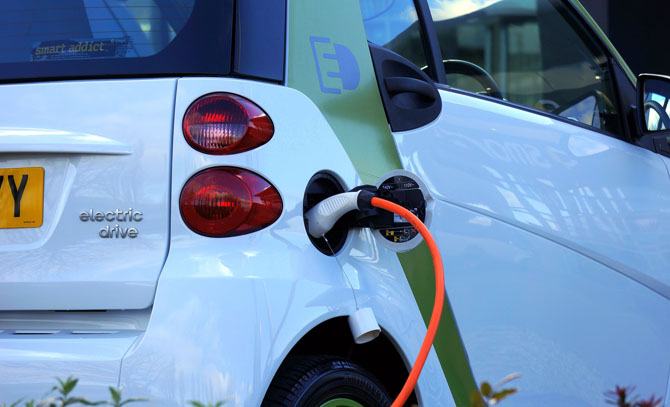 What is expected to change in the future?
BM Magazine, amongst many others, suggests that 2019 will see:
A slow down on electric car sales (unless government steps up the UK's infrastructure when it comes to charging). However, any sharp increase in fuel prices may give this particular sector an immediate upturn!
An increase in PCP contracts and car leasing. PCP (Personal Contract Purchase) contracts are on the rise, particularly with 30-45-year olds, as they offer more flexibility with payments and provide the option to 'upgrade' your car when the contract is coming to an end. They also provide easy and more manageable payments for consumers to own a car that they would not be able to pay outright for.
A more knowledgeable consumer base. The days of old-style car salesman are dead and gone because customers can do a lot more research themselves before buying or leasing – like reading this blog article and many others on the Nationwide Vehicle Contracts Blog.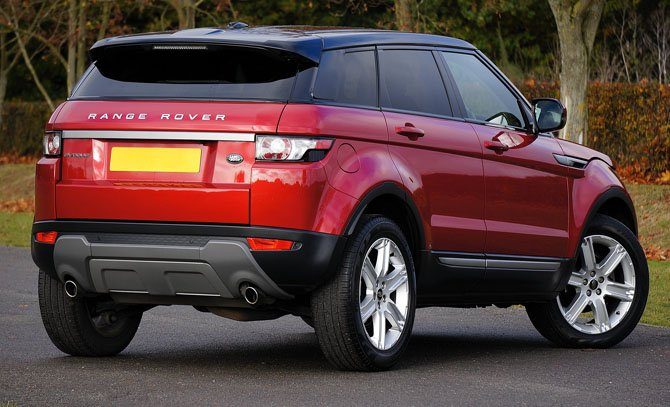 Have another question about the UK car market? Leave a comment below or call Nationwide Vehicle Contracts on 0345 811 9595 to speak to one of our leasing specialists.