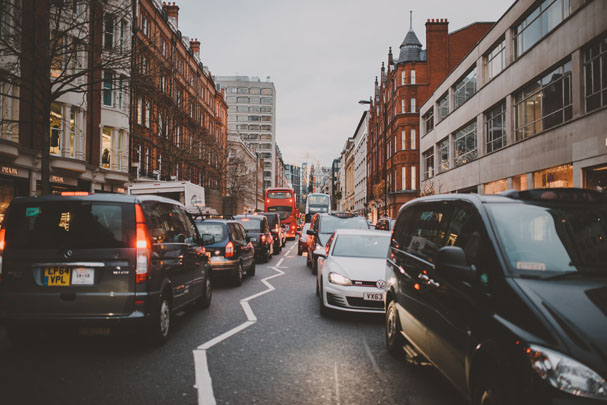 Nationwide Vehicle Contracts lists the five cars best suited to city driving.

Living in a city is great; you've got most things on your doorstep and there's always a buzz of energy and activity. However, being on the roads in a city can be tricky, and finding the right car even more so.
A good city car needs to be small, have good fuel economy, be practical, and feature the latest technology to help you manoeuvre your way around the urban jungle.
To help make your decision, Nationwide Vehicle Contracts lists the five cars that are best suited for city living.
1. Fiat 500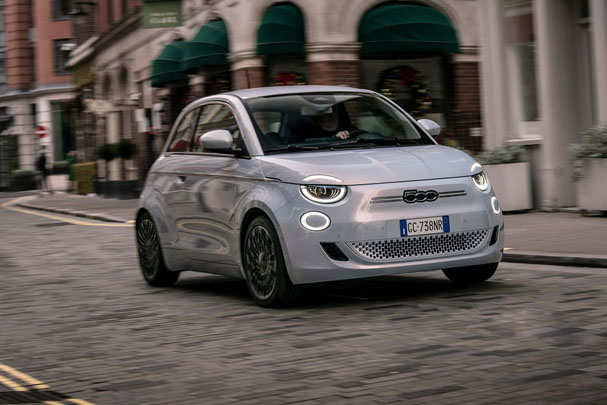 The Fiat 500 is probably the best city car ever; its been dealing with whatever cities have thrown at it since 1957, all while getting glowing reviews.
The 500 is stylish, practical, and cheap to run and maintain, making it a great choice for city driving. Coming with a width of 1,893m and a length of 3,571mm, the 500 is perfect for navigating tight roads and car parks. You'll also do it in style, with the 500 donning its iconic round body that's lasted for generations.
Under the bonnet, drivers have a range of choices from mild-hybrid petrols to fully electric units. Regardless of your choice, they're all very economical and pack-a-punch, meaning you won't be too sluggish when accelerating from a stationary position.
The interior of the 500 is also perfect for city living, there's a decent amount of storage options for your gadgets, and even four people can fit inside. You'll also get a 7-inch touchscreen infotainment system on the dash, which features smartphone connectivity, meaning you can easily view your directions.
2. Honda e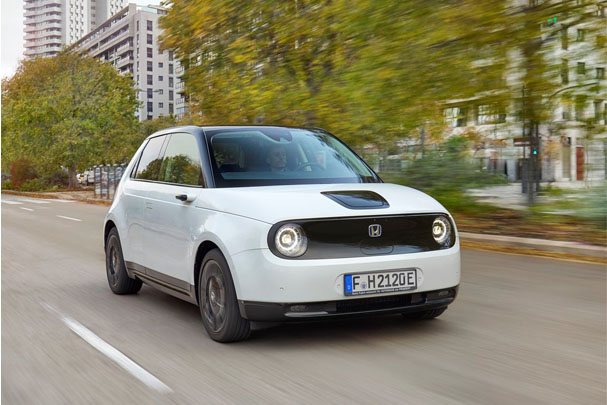 Whereas the Fiat 500 is pretty standard in terms of tech, the Honda e takes it to the next level. On the dashboard, there's a massive cinema-like screen that houses the digital instrument cluster, a couple of infotainment touchscreens, and two screens for the digital wing mirrors.
The digital wing mirror cameras don't even stick out past the wheels, making parking even easier. Also, the camera feed is sharp and clear and has been designed so that water doesn't drip onto the lens.
The cabin also has plenty of space, so you can consider the Honda e even if you're over six feet tall. The boot is small at 171 litres, but it should fit your weekly food shop or a trip home from the shopping centre.
The electric engine is also excellent and provides a fun driving experience; it comes with 154bhp and achieves 0-62mph in 8.3 seconds. Furthermore, Honda e drivers are exempt from the London Congestion Charge and other ULEZ areas because it has zero emissions.
3. Volkswagen Up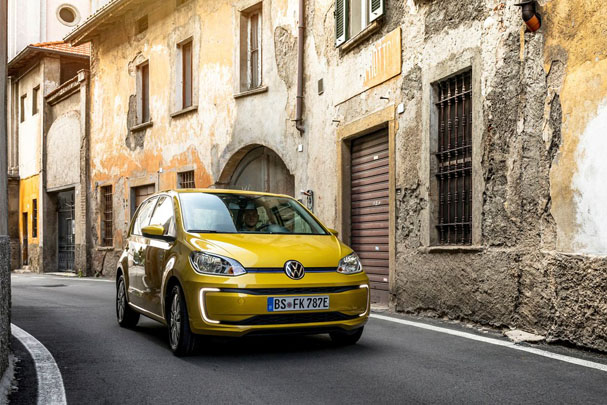 The Volkswagen Up is the smallest vehicle in Volkswagen's range and is a popular and affordable city car. The main pull for city drivers when looking at the Up is because of how small it is. The Up is perfect for agile city driving at only 1,641mm in width and 3,600mm in length.
Complimenting this is the Up's exceptional exterior view. Thanks to its big rear window and boxy shape, the driver can easily see what's around them. This is a big plus when you're stuck in traffic and see an Ambulance coming or when you need to park in a frustratingly tight space.
Available with either a 1.0-litre petrol engine or a fully electric unit, the Up's power output ranges from 65 to 115bhp, with the latter having enough kick to overtake on the motorway. It also has excellent fuel economy, coming in at nearly 55mpg on the petrol version and a range of 159 miles on the electric.
4. Hyundai i10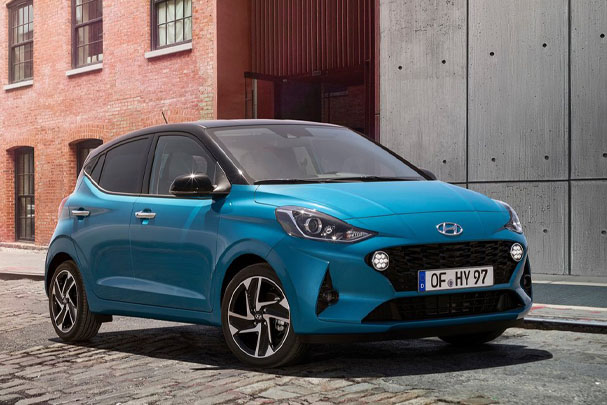 The i10 is slightly bigger than your average city car, with five doors and an interior big enough to accommodate a small family. It's ideal for city driving because of its sheer reliability and vast range of safety technology.
Let's start with reliability. If you choose a Hyundai i10, I doubt you'll spend too much time in the garage. The engine is reliable and deals with stop-start traffic very well, and the interior is solid and built to last. In terms of technology, you get a rear-parking sensor as standard, and from the Premium trim, you get an 8-inch touchscreen infotainment system with smartphone connectivity.
City driving can be hectic, and that's why the i10 comes with a load of safety technology. It includes lane keep assist, forward collision assist, a forward collision warning system, and electronic stability control.
Engine options are decent for the i10; you get a standard 1.0-litre MPi unit with 67bhp or a 1.2-litre MPi with 84bhp. However, the standout stat is the fuel economy, which is a whopping 62.8mph for the standard engine.
5. Mini Electric Hatchback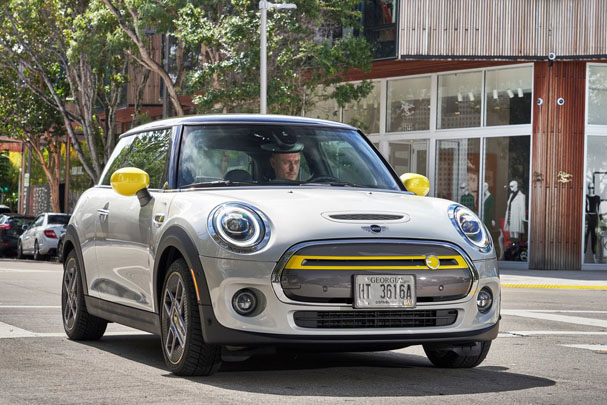 Finishing off our list is the quintessentially British Mini Electric Hatchback. Mini's were born to be city cars, and even though BMW now owns them, they remain loyal to their roots. The Mini Electric Hatchback offers great value for money, fantastic technology, and fun electric performance.
It gets its power from a front-mounted 181bhp motor, which achieves 0-62mph in 7.3 seconds. It also has a range of up to 145 miles and can charge from 10-80% in 28 minutes using a 50kW public rapid charger, which is handy when you can't charge overnight at your flat.
Inside the Mini Electric Hatchback, you get an 8.8-inch infotainment system which features smartphone mirroring and sat-nav as standard. You can also add the optional Connective Navigation Plus Package, which provides live traffic updates and directions to the nearest charging station. If you want to go the full-Monty, upgrade to the range-topping Level 3 trim, which includes a self-parking feature!
What do you make of our list? Nationwide Vehicle Contracts produce a range of regular blogs on topics such as Ways To Save Money On Car Insurance While Leasing and The Best Cars for Tech-Savvy Drivers.