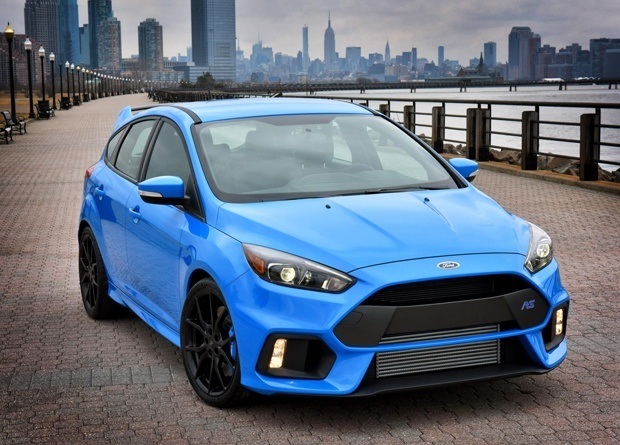 It is one of the most highly anticipated Ford cars ever, and the wait for the all-new Focus RS is nearly over with delivery due in early 2016. Already 1,500 orders from UK buyers have been received without a single test drive being taken, and with a 4.7-second 0-62mph acceleration that is no surprise.
The all-new Focus RS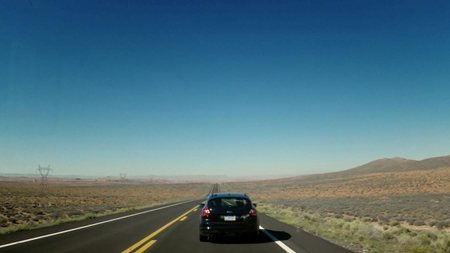 The new car also sees new Ford Performance All-Wheel Drive with Dynamic Torque Vectoring and Launch Control technology making an appearance for the first time to give the new Ford Focus RS outstanding traction and grip along with agility and cornering speed that Ford claim is unmatched anywhere in the car's sector.
Backed by a specially engineered version of Ford's new 2.3-litre EcoBoost engine that delivering a maximum power output of 350PS up to a top speed of 165mph, the new Focus RS is the fastest-accelerating model ever to carry the famous RS badge, and not only has an extensive list of standard equipment, but also a pretty unrivalled array of optional extras available. So much so that 500 orders were received from UK customers before it made its debut in the Frankfurt Motor Show.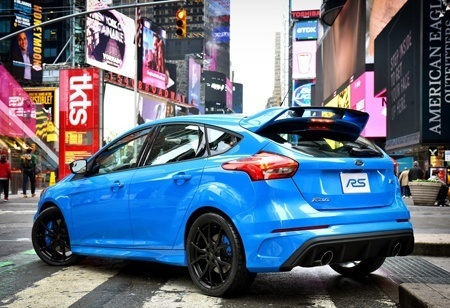 "These enthusiasts are taking great care in building their optimum specification," said Andy Barratt, Ford of Britain chairman and managing director. "We expected those first in the queue, many of whom are owners of previous RS models, to be exacting about their requirements, and so it has proved, with many opting for motorsport-style Recaro shell front seats, 19in black forged alloy wheels, luxury pack, electric tilt/side sunroof and Ford SYNC2 navigation and sound system." There is also a choice of five different colour finishes, including Metallic and Mica options.
The new all-aluminium 2.3-litre EcoBoost engine in the new Focus RS makes it a technological powerhouse, helped along by a design structure shared fundamentally with the four-cylinder engine in the all-new Ford Mustang; something that has allowed it to achieve 10% more power. And if you add in a new low-inertia twin-scroll turbocharger with larger compressor, enhanced air intake design, and a large-bore high performance exhaust system, there is no real surprise in either the anticipation or the expectation for the new model.

When it comes to standard equipment we are talking:
19" multispoke alloy wheels
350mm ventilated front disc brakes
RS performance rear spoiler
Twin high-performance exhaust
Bi-Xenon headlamps
Recaro front seats
Dual-zone electronic temperature control
Heated windscreen and washer jets
Thatcham Category 1 alarm system.
"Rebirth of an Icon"
To whet your appetite even more, Ford have produced a series of eight behind-the-scenes viral videos that tell the story of the creation of the all-new Focus RS, that themselves started with a trailer that you can see here.
Filmed in various locations across the globe from the searing heat of Arizona to the icy wastes of the Arctic, and even in the technological hub of both the Ford design studio and the crash lab, "Rebirth of an icon" shows the development of the latest generation of what is quintessentially an automotive icon by showing every stage of the vehicle's evolution - warts'n'all!
Following the car across the world as Ford Performance engineers and drivers put it to the test under the scrutiny of RS consultant and Gymkhana superstar Ken Block and Ford's group vice president for Global Product Development and chief technical officer, Raj Nair, the video documentary pulls no punches as you can see from some of the first few episodes that we feature below.
Episode 1: Project kick-off – Ken Block and Raj Nair debate what the car should deliver, from behind the wheel of an early prototype
Episode 2: Design and development – Crunching crashes put the new design to the toughest of tests

Episode 3: Hitting the road – A 1,600-kilometre (1,000-mile) drive through epic terrain takes prototypes from high in the Rocky Mountains to the Arizona desert
Episode 4: Test-track trials – Block heads for Ford's top-secret test facility, and indulges in some "hooning"

To watch the other episodes below as they appear, check out the Ford Performance YouTube channel here.

Episode 5: Arctic extremes – Winter testing in Sweden, and the team is under pressure to improve performance
Episode 6: Power struggle – It's all about performance, as the Ford manufacturing plant in Saarlouis, Germany, gears up for production
Episode 7: Close scrutiny – The day of the critical sign-off drive follows Block's headline appearance at the Goodwood Festival of Speed
Episode 8: Final chapter – It's time for the nail-biting management review
If you can't wait until the new Ford Focus RS lands, check out the range of Ford Cars Available for Lease from some great deals Nationwide Vehicle Contracts.