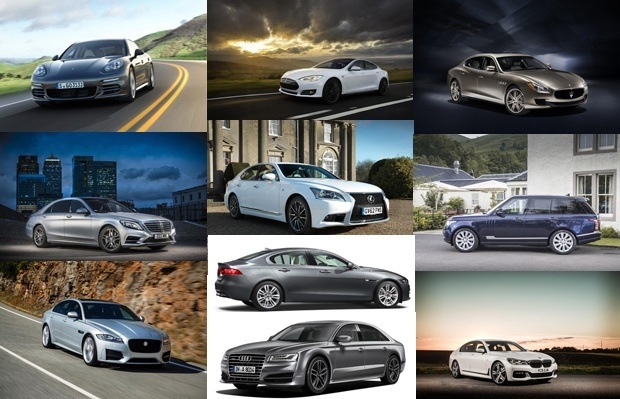 When it comes to Business Leasing, Nationwide Vehicle Contracts is the place for you,with four different types of Business Leasing Contracts available and a great choice of cars and other vehicles so that your business can portray the image that you want it to.
Ahen it comes to the CEO (Chief Executive Officer) or MD (Managing Director), then you will want them to stand out even more by driving the type of car that speaks volumes about the business without actually saying a word. Even more so if that person happens to be you!
So what sort of car could you drive to give the "BOSS" impression that you want? Here is our Top Ten of cars (in no particular order) that would make a CEO look like a CEO just by pulling into a car park with it! (And it's not just us that think that this list is pretty definitive. A blog by Andy Bach on www.business.com thinks so too - with a couple of exceptions!)
Mercedes-Benz S-Class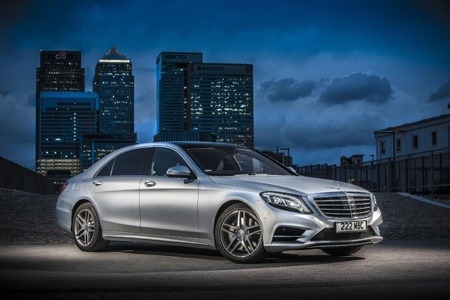 If you are talking class and style that befits an MD, then we could almost have picked any Mercedes in all honesty. But it's the particularly striking Mercedes S Class that we chose thanks to its striking design and powerful performance.
Inside the car, Mercedes have brought together luxury, quality and convenience to create an outstanding driving experience second to none - which is why so many businesses have decided to lease this particular model from us here at Nationwide Vehicle Contracts.
We offer a range of S-Class models, all of which feature the versatile 7G-Tronic automatic transmission that ensures the optimum gear ratio for any situation, and all of which offer maximised fuel efficiency and low emissions that comply with EU6 emission standards.
The Mercedes S Class is available with a choice of petrol engines built on BluEFFICIENCY technology and diesel engines built upon BlueTec technology that utilises catalytic convertors to reduce diesel pollutant emissions.
And, thanks to the incorporation of an innovative suspension system, the S-Class handles impeccably with an extremely high ride quality.
BMW 7 Series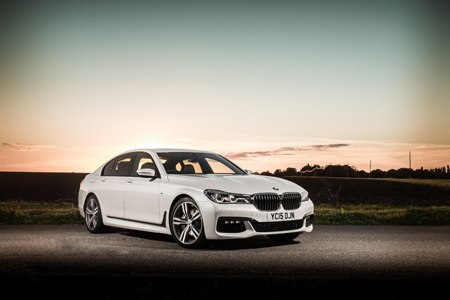 With the very latest version of the BMW 7 Series now available, there's now even more reason for the high-flying executive to be driving the 'Ultimate Driving Machine.'
This LWB 6th generation BMW 7 Series is the largest series-produced car BMW has ever built, but boy does it let you know. With the altogether familiar BMW looks and presence, it hints at sportiness, delivers ride comfort and exudes confidence, blending comfort, style, dynamic ability and cutting edge technology in equal measure to create an inspiring mode of luxury transport.
More details are available later this week as we deliver our full blog on the new BMW 7 Series, but rest assured that CEOs and MDs that drive one will be taken very seriously indeed.
Lexus LS460 Saloon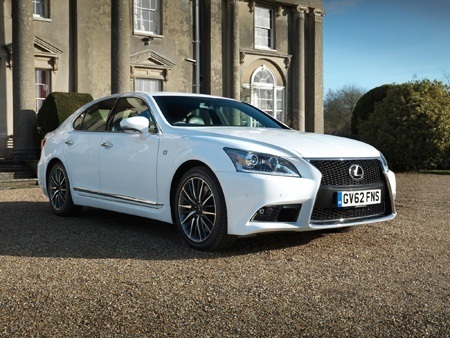 The Lexus LS460 Saloon is available from Nationwide Vehicle Contracts in 2 versions: a 4.6 Luxury 4dr Auto and a 4.6 F-Sport 4dr Auto. Both of these petrol-engined cars come with an adaptive front lighting system with Bi-Xenon headlights, body colour bumpers, electric adjustable/heated/folding door mirrors, electrochromatic rear view mirror and door mirrors, headlight washers, metallic paint, rain sensor windscreen wipers, and a whole host of safety features and programs as standard.
Inside we find (amongst other things) Bluetooth telephone connectivity, cruise control, electric power steering, front and rear parking sensors, a HDD Navigation system shown on a 12.3" colour touch-screen display, power boot closing, reversing camera, 19 speakers for a DAB Digital radio Mark Levinson premium audio system with steering wheel mounted controls, and a USB Connection.
And you can see how good the car looks too - making you look good as you get in and out of it.
Audi A8
To be entirely honest, it was a toss-up between the new Audi A8 and the Audi R8, with the 5-door luxury A8 saloon that sets a new benchmark in comfort and technology just shading it - but rest assured if it was a Top 11 then the R8 would have been in.
So, to the Audi A8; surely a contender for the smartest, safest and most sophisticated car ever produced by the quality German manufacturers.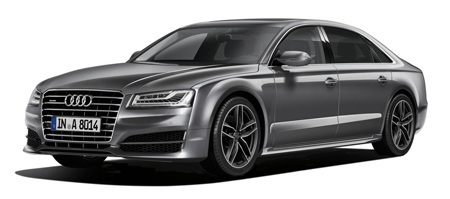 Available with full-LED headlights and Integrated systems that automatically adjust to the demands of your journey, the Audi A8 is fitted with the revolutionary Audi Space Frame (ASF), which combines the benefits of a lightweight build with the safety of a rigid frame. 6.5kg lighter yet 24% stiffer than its predecessor, the ASF guarantees that no matter what engine you choose, excellent performance and improved fuel efficiency are a given.
The Audi A8 is available with a wide range of petrol and diesel engines from V6s, V8s and a formidable W12 to a very impressive (and popular) 258PS 3.0 litre diesel that is the perfect compromise between power, performance and efficiency. There's even, for the first time ever from Audi, a hybrid option.
All engines are fitted with all-new 8-speed tiptronic transmission as standard,and - hybrid version excepted - Audi's quattro technology, an advanced four-wheel drive system that automatically delivers traction to individual wheels as and when it's needed, making for superior handling and fantastic grip, whatever the weather.
Even at the entry level Audi A8 SE, the car has impressive features and equipment that come as standard, including the new MMI Touch - a hugely impressive system that completely removes the need to take your eyes off the road to enter numbers, addresses and postcodes into the HDD navigation system - and a DAB digital radio, a multi-compatible Audi Music Interface, electrically adjustable 4-way lumbar support on the heated front seats, the Audi parking system and electromechanical power steering.
By choosing an Audi A8 SE Executive or Sport Executive model, you get keyless entry, 19-20" alloy wheels, comfort front seats, individual electrically adjustable rear seats, a BOSE® surround sound system, Matrix LED headlights and the advanced Audi parking system with a top view function.
And with the hybrid option comes many of the advanced features, including the advanced parking system, the Matrix LED headlights, the BOSE® surround sound system and the 19" alloy wheels, as well as deluxe 3-zone climate control, illuminated door sill trims with the alluring hybrid logo, a button that allows you to shift into fully-electric mode and a power metre.
Porsche Panamera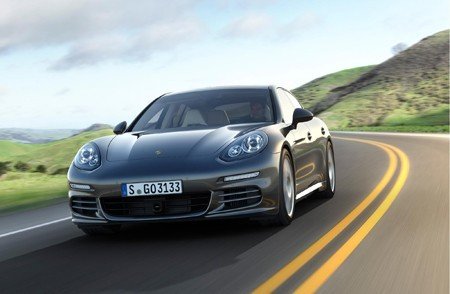 Standing out from the crowd, partly because it is a four-door Porsche, the Porsche Panamera is a confident presence on the road, not only with its performance but with its distinguishing 18" Panamera wheels, black brake callipers and twin single-tube tailpipes.
But then, having been drawn in by Porche's distinctive exterior design, the interior continues to amaze and impress with an elevated central console, four individually supportive sports seats, ample space for luggage, and a 6-speed manual gearbox with a 7-speed Porsche Doppelkupplung (PDK) transmission also available.
Under the bonnet, the Panamera is equipped with an efficient and lightweight 3.6 litre V6 engine based on the V8 engine with Direct Fuel Injection to enable the car to 0-100km/h in just 6.8 seconds!
You want to make an impression? You want a Porsche to do that? You want the Porsche Panamera.
Land Rover Range Rover
Driving an SUV is one way to impress clients, and driving a full-size luxury SUV with a nameplate that is synonymous with success such as the all-new 5-door Range Rover makes that impression right from the off.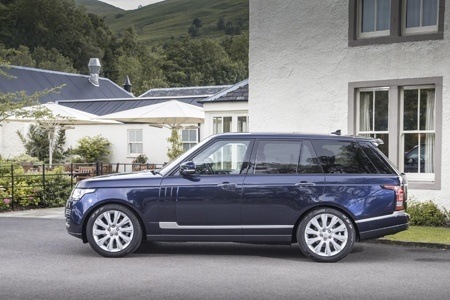 Combining high-end luxury with the off-road capability that has become synonymous with the Land Rover name, tree-zone climate control and mood lighting help give you the perfect interior driving conditions, 2,030 litres of load space assures that your every storage need will be catered for, and alloy wheels, xenon headlamps and LED rear lights help to ensure that your striking exterior appearance will be noticed.
The all-new Range Rover is available in three models – the HSE, the Vogue and the Autobiography - with a range of advanced petrol and diesel engines and transmission available with the new Terrain Response 2 Auto technology, which monitors ground conditions before implementing an appropriate response to the terrain.
The Range Rover HSE comes fitted with a 3.0 litre LR-TDV6 Diesel Engine. With a maximum speed of 130mph and acceleration from 0-60mph achievable in 7.4 seconds, it certainly delivers in terms of power; whilst the automatic Stop/Start system boosts efficiency and reduces engine emissions.
The Range Rover Vogue and Autobiography models come with a choice of two powerful diesel engines – the LR-TDV 3.0 and the LR-SDV 4.4 – and the incredible LR-V8 Supercharged 5.0 Petrol Engine.
Not only an impressive car for the CEO, but a choice of three in which to look good too!
Maserati Quattroporte S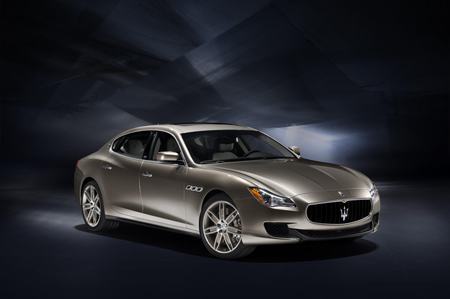 Nothing speaks style more than Italy, and if you are looking for an exotic Italian super sedan for the super CEO, then the Maserati Quattroporte S is the car for you.
Created with a 3.0-litre V6 diesel built by Ferrari, the Quattroporte races along at high speed effortlessly and with a relaxed driver enjoying the ride quality and performance. And if you want to go that little bit further in the wolf-whistle stakes, then take a look at the top of the range GTS; powered by a Ferrari-built 3.8-litre V8 engine, it boasts 530PS and works beautifully with the eight-speed automatic gearbox, delivering rapid yet effortless performance.
And when it comes to fuel economy, the Quattroporte's figure of 45mpg is right up there with the Audi A8 and Jaguar XJ.
The cars adaptive dampers absorb rough roads and speed bumps with ease, and the journey will be quiet, even at higher speeds, helped by an acoustic windscreen and the same at the back.
Inside, more sumptuous seats than before and improved rear legroom ensure that travelling is done in comfort, and the quality of the leather used on the seats and dash top is top notch, as are the various wood or carbon fibre trims available.
As Honest John says, in his review of the car: "The Quattroporte is a magnificent piece of engineering and a joy to drive. It has that sense of occasion that few large saloons can match. All three engines offer strong performance and as an alternative to the usual suspects, we can think of nothing better than having a Maserati on your drive."
Tesla Model S
If you want to gain a little more kudos by showing your green credentials alongside your style ones, then the Tesla Model S could well be the CEO car of the future.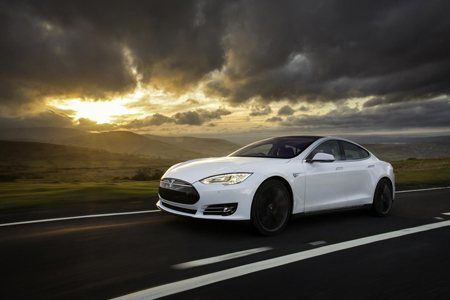 An entirely electric luxurious prestige car with exceptional range of up to 312 miles, a top speed of 130mph and an initial acceleration of 0-60 in just 4.2 seconds, this massive technical breakthrough is a five door premium saloon, with two floor-mounted battery options – 60kWh and 85kWh.
The company accountant will also be delighted by the fact that the car is exempt from road tax and the London Congestion Charge.
Roughly the same size as the BMW Series 7, as quick as a Porsche Panamera, as luxurious as a Mercedes S Class and as eco-friendly as a Nissan Leaf, the Tesla Model S is widely considered to be a luxury car of the future.
4 models are available: The four-wheel drive Model S 70D, with a 70kWh battery and two electric motors; the rear-drive Model S 85 with a larger 85kWh battery which gives 310 miles of range; the 85D with two electric motors – one at the front, one at the rear – and a 155mph top speed; and the top-of-the-range P85D, with a claimed 0-60mph time of 3.2 seconds!
Green cars aren't for everyone, but if they are for you, then looks alone will attract you to the Tesla Model S with its head-turning style - and that's before you investigate the futuristic cabin detail and operation that includes a huge 17" touchscreen on the dashboard, and another TFT screen in the instrument cluster.
So, if you want to be the first out of the blocks, both on the road and in the attention-grabbing stakes, then the Tesla Model s could be the CEO car for you.
Jaguar XF 3 litre v6 supercharged S Auto
You may have been wondering where the Jaguar cars were in the list of the Top Ten Cars for CEOs; well wait no longer as, like London buses, two come along at once.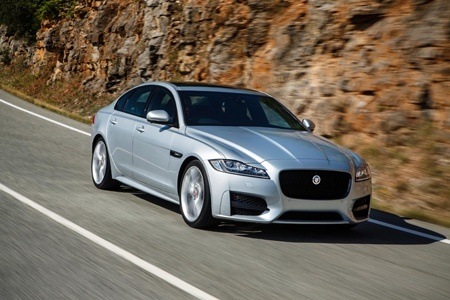 First up is the aguar XF 3 litre v6 supercharged S Auto, part of the Jaguar XF range that is already a firm favourite with customers, with sales increasing year-on-year since launch.
As Jaguar Land Rover Managing Director Jeremy Hicks says: "The XF combines style, luxury, comfort and the kind of sporty drive that only Jaguars deliver."
Jaguar XF Portfolio models benefit from the addition of a Parking Pack, Blind Spot Monitor and 19" Artura wheels as standard equipment, with 20" Hydra and Silver Draco alloys available as options, along with the previously standard Suedecloth headliner and metallic paint
Jaguar XF Luxury models all feature a Winter Comfort Pack and Parking Pack as standard, but in addition they all now come with Gloss Dark Oak veneer. 200PS models get their 17" Ursa alloy wheels upgraded to new 18" Manra wheels – although cars with the 163PS engine do keep the smaller wheels so that they can keep their CO2 emissions to 129g/km.
Jaguar XF R-Sport models also feature the Winter Comfort Pack, Parking Pack and a 380w Meridian Audio system as standard along with the Gloss Dark Oak veneer. 200PS models, in keeping with their Luxury odel cousins, get an upgrade to 19" Grey Aquila wheels from the previous 18" Lyra alloys.
The Jaguar XFR is enhanced with lots of specification additions that includes stainless steel pedals, Speed Pack, Rear View Camera, Blind Spot Monitor and Red Brake Calipers with the range-topping Jaguar XFR-S adding in Rear View Camera and Blind Spot Monitor.
And the latest addition to the Jaguar XF family is the BRAND NEW Jaguar XF R-Sport Black that is exclusively available with a 2.2-litre turbocharged 200PS diesel engine, and a range of standard equipment and aesthetic enhancements as standard that includes: 20" Black Kalimnos alloy wheels, Black Pack, 770w Meridian Surround Sound system, full bond-grain leather upholstery, 18way Sports seats with memory function and a choice of five no-cost paint colours: Kyanite Blue, Italian Racing Red, Glacier White, Ultimate Black and Stratus Grey.
Jaguar XE
And the final candidate in our Top Ten is the second Jaguar in the list in the refined shape of the Jaguar XE, which is considered to be in direct competition with the BMW 3 Series, Audi A4, Mercedes C-Class and Lexus IS.

Powered by a range of four and six-cylinder all-aluminium petrol and diesel engines, with the latter offering up to 75mpg and 99g/km CO2, the Jaguar XE is a four-door rear-wheel drive that features an aluminium monocoque and body to save weight and increase chassis rigidity.
Sharing a look, style and design with the XF and F-Type, the diesel engine is a JLR Ingenium four-cylinder chain cam 2.0-litre diesel with 163PS and 380Nm of torque, with the petrol range is topped off with a 3.0-litre supercharged engine (as seen in the XF and F-Type) with 340PS and 450Nm of torque and offering a 0-60 acceleration of 4.9 seconds. Top speed is limited to 155mph.
Latest technology litters the cabin of the new saloon, and includes an optional colour laser head-up display to project speed and other car related data on the windscreen as well as an 8"touch screen, with smartphone connectivity, voice control and sat nav.
And, as Jaguar is generally considered to be the pride of British car makers, even though it is owned by Indian car manufacturers Tata, you'll be seen to be supporting good old British values by being the CEO that drives British. So it seems!
If you fancy something different then check out this alternative list of cars that we comprised, they just failed to make it into our Top Ten, however, they are still strong competitors and will please any owner.
Rolls-Royce Ghost Series II