*updated July 2019
As the CEO or MD when you're out on the road, you're representing your business. Therefore, it's imperative you have a car that reflects a significant level of sophisticated professionalism. At Nationwide Vehicle Contracts we have four different types of business leasing contracts for you to choose between, as well as great choice of vehicles. Below we've compiled a list of the top 10 cars (in no particular order) that we believe any CEO and MD should drive.

Mercedes-Benz S-Class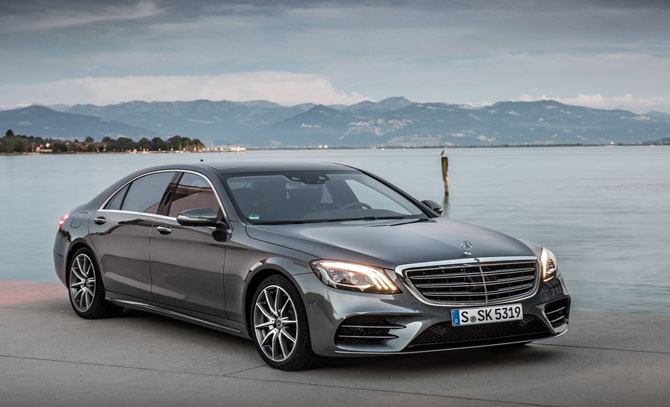 If you're talking about class and style that befits an MD, then we could almost have picked any Mercedes in all honesty. But it's the particularly striking Mercedes S Class that we chose thanks to its striking design and powerful performance.
Inside the car, Mercedes have brought together luxury, quality and convenience to create an outstanding driving experience second to none. This is why so many businesses have decided to lease this particular model from Nationwide Vehicle Contracts.
We offer a range of S-Class models, all of which feature the versatile 7G-Tronic automatic transmission that ensures the optimum gear ratio for any situation. All of the models offer maximised fuel efficiency and low emissions that comply with EU6 emission standards.
The Mercedes S Class is available with a choice of petrol engines built on BluEFFICIENCY technology and diesel engines built upon BlueTec technology that utilises catalytic convertors to reduce diesel pollutant emissions.
Plus, thanks to the incorporation of an innovative suspension system, the S-Class handles impeccably with an extremely high ride quality.
BMW 7 Series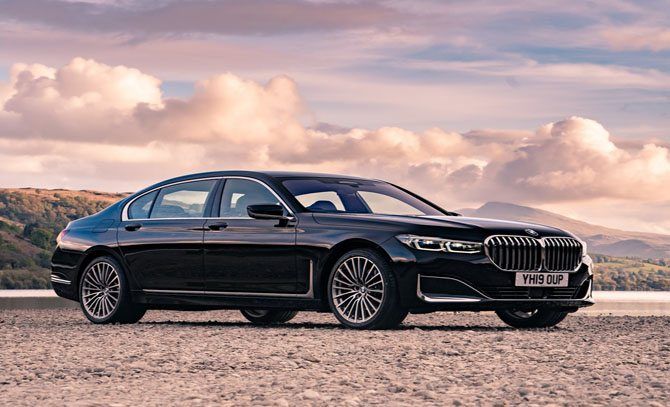 With the very latest version of the BMW 7 Series now available, there's now even more reason for the high-flying executive to be driving the 'Ultimate Driving Machine.'
This LWB 6th generation BMW 7 Series is the largest series-produced car BMW has ever built. With the altogether familiar BMW look and presence, it hints at sportiness, delivers a comfortable ride and exudes confidence. It blends style, dynamic ability and cutting edge technology in equal measure to create an inspiring mode of luxury transport.
For even more details check out our full blog post on the new BMW 7 Series.
Audi A8 Saloon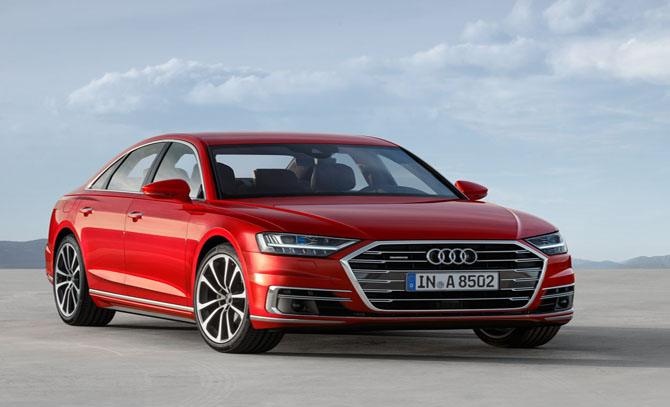 The Audi A8 saloon, 5-door luxury sets a new benchmark in comfort and technology. That's why it's no surprise the Audi A8 is a contender for the smartest, safest and most sophisticated car ever produced by the quality German manufacturers.
The Audi A8 is available with full-LED headlights and integrated systems that automatically adjust to the demands of your journey. As well as the revolutionary Audi Space Frame (ASF), which combines the benefits of a lightweight build with the safety of a rigid frame. This is 6.5kg lighter and 24% stiffer than its predecessor, thus the ASF guarantees no matter what engine you choose, excellent performance and improved fuel efficiency are a given.
The Audi A8 is available with a wide range of petrol and diesel engines - from V6s, V8s and a formidable W12. As well as a very impressive (and popular) 258PS 3.0 litre diesel, that's the perfect compromise between power, performance and efficiency. Excitingly, for the first time ever there's a hybrid option.
All engines are fitted with all-new 8-speed tiptronic transmission as standard, and (hybrid version excepted) Audi's quattro technology. It's an advanced four-wheel drive system that automatically delivers traction to individual wheels as and when it's needed, this ensures superior handling and fantastic grip whatever the weather.
Even the entry level Audi A8 SE has impressive features and equipment that come as standard. This includes the new MMI Touch, an impressive system that completely removes the need to take your eyes off the road to enter numbers, addresses and postcodes into the HDD navigation system. As well as a DAB digital radio, multi-compatible Audi Music interface, electrically adjustable 4-way lumbar support on the heated front seats, the Audi parking system and electromechanical power steering.
By choosing an Audi A8 SE Executive or Sport Executive model, you get keyless entry, 19-20" alloy wheels, comfort front seats, individual electrically adjustable rear seats, a BOSE® surround sound system, Matrix LED headlights and the advanced Audi parking system with a top view function.
And with the hybrid option comes many of the advanced features, including the advanced parking system, the Matrix LED headlights, the BOSE® surround sound system and the 19" alloy wheels, as well as deluxe 3-zone climate control, illuminated door sill trims with the alluring hybrid logo, a button that allows you to shift into fully-electric mode and a power metre.
Porsche Panamera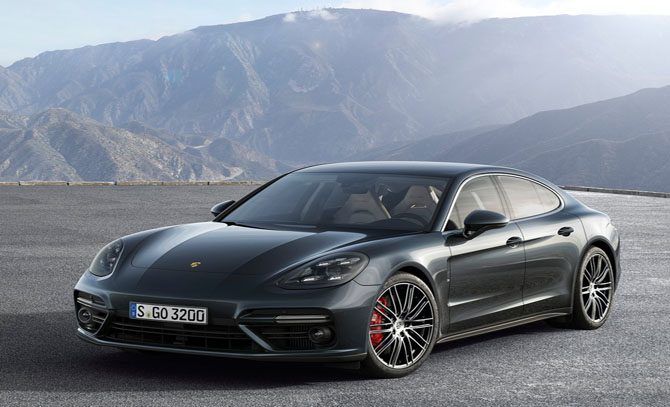 The Porsche Panamera is a confident presence on the road, not only with its performance but with its distinguishing 18" Panamera wheels, black brake callipers and twin single-tube tailpipes.
It's been desgined with Porche's distinctive exterior, and the interior continues to impress with an elevated central console, four individually supportive sports seats, ample space for luggage, and a 6-speed manual gearbox with a 7-speed Porsche Doppelkupplung (PDK) transmission also available.
Under the bonnet, the Panamera is equipped with an efficient and lightweight 3.6 litre V6 engine based on the V8 engine with Direct Fuel Injection to enable the car to 0-100km/h in just 6.8 seconds!
You want to make an impression? Then it has to be the Porsche Panamera.
Land Rover Range Rover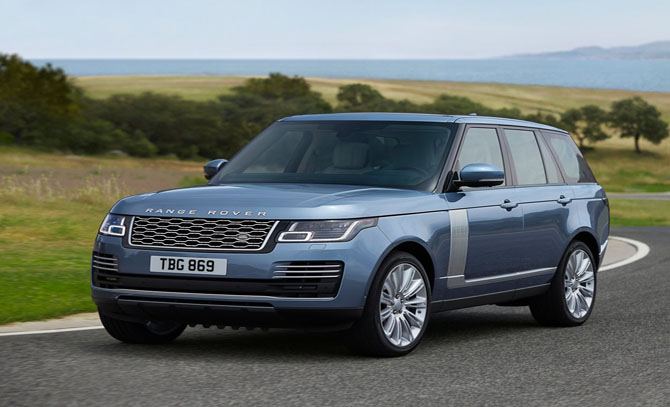 Driving an SUV is one way to impress and driving a full-size luxury SUV with a nameplate that's synonymous with success, such as the all-new 5-door Range Rover, makes the perfect impression right from the start.
The Land Rover Range Rover combines high-end luxury with off-road capability, as well as tree-zone climate control and mood lighting. The 2,030-litres of load space assures that your every storage need will be catered for and the alloy wheels, xenon headlamps and LED rear lights guarantee you'll turn heads wherever you go.
The all-new Range Rover is available in three models – the HSE, the Vogue and the Autobiography. Plus, with the new Terrain Response 2 Auto there's a range of advanced petrol and diesel engines and transmissions available, which monitor ground conditions before implementing an appropriate response to the terrain.
The Range Rover HSE certainly delivers in terms of power, it comes fitted with a 3-litre LR-TDV6 diesel engine, has a maximum speed of 130-mph and acceleration from just 0-60mph, achievable in 7.4-seconds. Plus, the automatic Stop/Start system boosts efficiency and reduces engine emissions.
The Range Rover Vogue and Autobiography models come with a choice of two powerful diesel engines – the LR-TDV 3.0 and the LR-SDV 4.4 – and the incredible LR-V8 Supercharged 5.0 Petrol Engine.
Audi A6 Saloon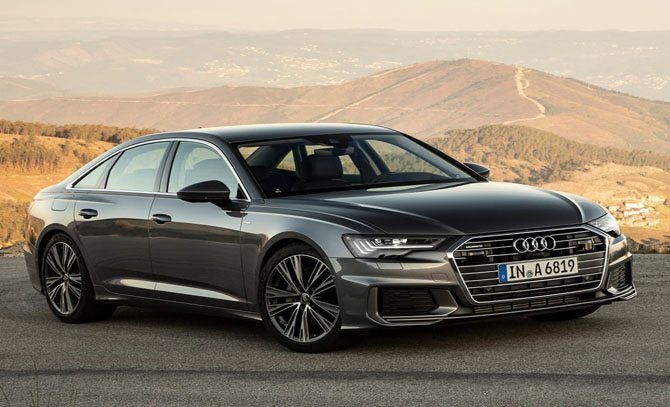 The Audi A6 is an incredible 4-door Saloon that's ideal for any CEO or MD. There are three trims to choose between to ensure you have the perfect vehicle for your driving needs. Plus, thanks to the luxurious interior and quiet engine you're in the ideal environment for accompanying clients and business partners or conducting phone calls while on the road. It's complete with a whole host of driver convenience features – from MMI Navigation and dual touchscreens to multi-function steering wheel with shift paddles and Audi sound system.
For your peace of mind there are many safety features – including a cruise control system and speed limiter, lane departure warning, parking system plus and rear-view camera – to help make any journey a seamless one. Additionally, the whole host of comfort aids – from the 4-way electric lumbar support and electric front seats with driver memory to front centre armrest and LED Interior Ambient Lighting Pack – ensure every journey is an enjoyable one.
Jeep Grand Cherokee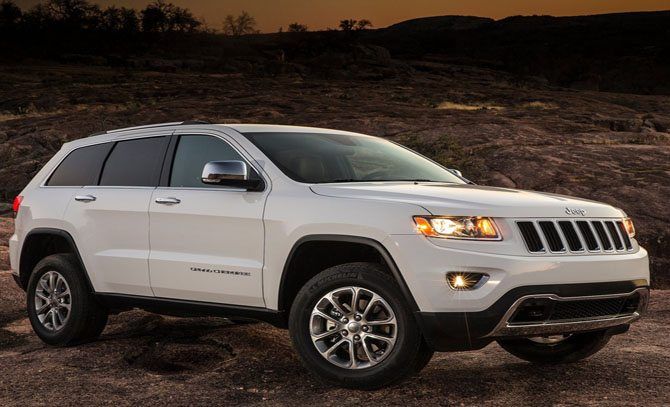 When you choose the Jeep Grand Cherokee, you won't have to compromise on sophistication just because it's an SUV. It's been designed with Nappa leather trimmed seats and ventilated front seats, guaranteeing every journey is a comfortable and elegant one. Plus, thanks to the adaptive cruise control, parallel and perpendicular park assist and Lanesense Lane Departure Warning with Lane Keep Assist no matter how long the journey or how tricky the parking, you'll always be okay.
The Jeep Grand Cherokee features many advanced technologies – from Uconnect Systems to mulitview display with leading-edge TFT technology and Harman Kardon Audi System with Logic 7 multichannel surround-sound processing. Plus, when the weekend rolls round it's time for the adventures to begin and this car can show exactly what it's made of. The Quadra-Trac Active on Demand allows the traction to be enhanced for excellent off-road handling and the eco-mode improves fuel economy.
Lexus IS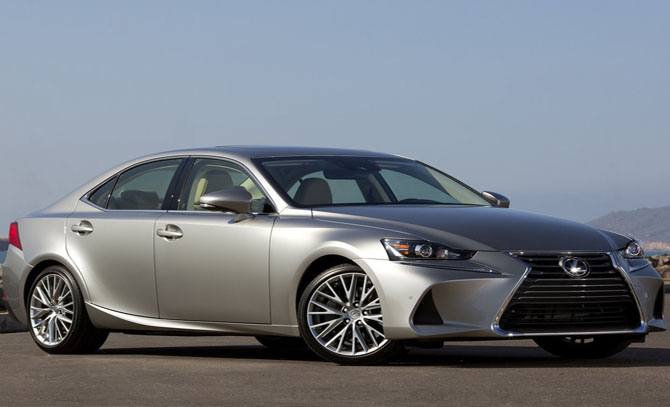 Turn heads wherever you go with the Lexus IS. This luxury hybrid sports saloon has lower emissions and fuel consumption, so you can drive with the peace of mind you're playing your part to a healthier environment. The interior boasts a 10.3-inch display, beautifully stitched leather seats and laser-etched wooden inlays. Plus, thanks to the Lexus Safety System (standard across the range) you'll have access to intuitive driver information, better forward vision, prompt warnings of hazards and collision risks, and autonomous braking in an emergency.
Furthermore, as the rigid chassis improves driving precision, and a new adaptive variable suspension gives greater grip and better handling the Lexus IS can't be beaten for driving experience. With all these incredible features bettering safety, driver convenience and emissions it's no surprise the Lexus IS is the Most Reliable Brand winner at the 2019 Auto Trader New Car awards and Compact Executive Car winner at the 2019 Auto Express Driver Power awards.
Maserati Quattroporte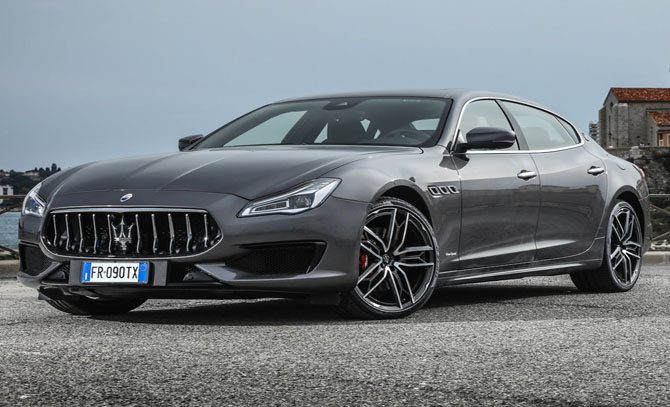 The first Maserati Quattroporte was created in 1963, at the time it was the fastest sedan in the world. Today many of its values still remain the same – from its elegant design and powerful engine to interior space and Italian style. It's complete with a whole host of driving features to ensure every drive is one to remember – including ZF eight-speed automatic transmission, suspension, steering and brakes. Plus, to guarantee you're always connected to the office the Quattroporte has incredible infotainment and APP connectivity, Harman Kardon premium sound system and Bowers and Wilkins surround sound system.
Jaguar I Pace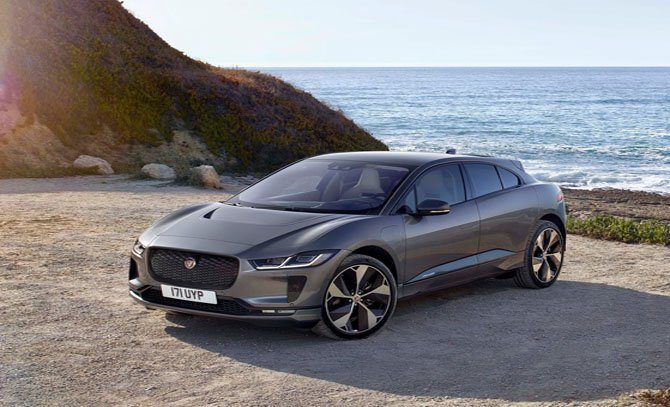 The Jaguar i Pace is an automatic, all-electric SUV that uses two concentric electric motors. There's permanent four-wheel drive that produces 394-bhp and 513-lb ft of torque – all delivered through a single-speed gearbox. The charging does take a substantial amount of time, 10 hours to top it up from 0–80 % with a 7kW home charger, or 45 minutes if you can find a 100kW DC supply. In regards to space, there's more than ever before because the front wheels have been moved forwards and the rears have stayed the same, so much so that there's a 656-litre boot. Plus, thanks to the clever storage options at the front of the cabin and park-assist every journey will be an easy one.