Luxury is within your grasp with these top 10 luxury cars available right now to lease

From the new Jaguar I-PACE to the flagship BMW 7 Series, drivers are spoilt for choice in the luxury car segment, particularly when it comes to leasing.
Whether you're looking for a business lease or a personal lease, luxury is within your grasp with some great deals available on a wide range of luxury vehicles.
But which car is right for you and what models are available to lease? To help make your decision a little easier, Nationwide Vehicle Contracts has put together a list of 10 luxury cars that are available right now to lease.
1. Mercedes-Benz CLS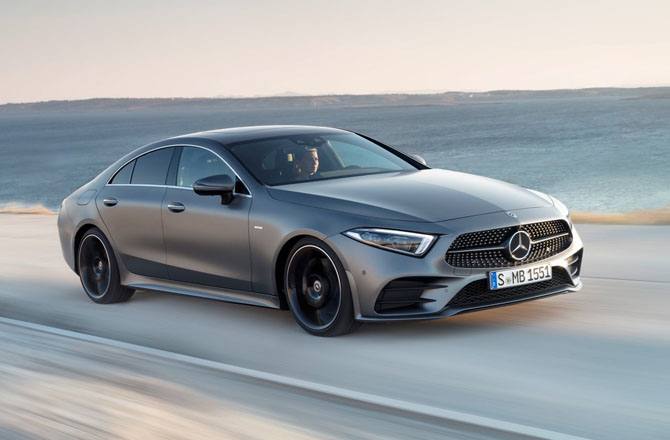 No surprises that a Mercedes-Benz is in any list of luxury cars and the CLS model features in almost every one. Not only does it look great and exudes quality throughout but it also drives like a dream. With excellent handling and smooth performance, aided by the 'Sport' mode installed, the Mercedes-Benz CLS makes long journeys pretty effortless.
With a list of features as long as your arm and surprisingly impressive fuel consumption, the Mercedes-Benz CLS is available in eight different options to lease from Nationwide Vehicle Contracts.
2. Jaguar XJ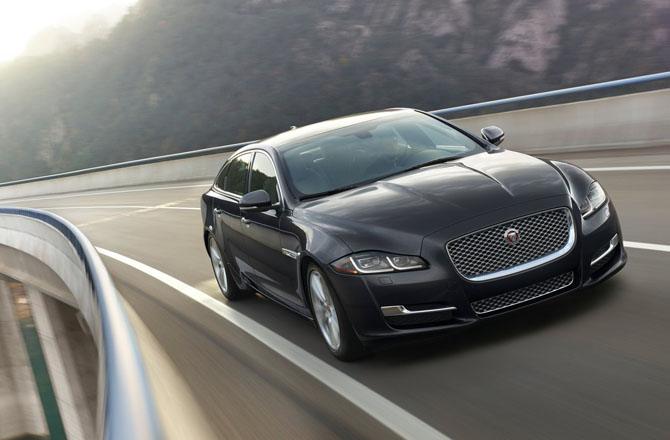 A sense of British patriotism and a nod to British motoring history will lead your mind towards Jaguar, and with the Jaguar XJ you will be coming to terms with style, poise, performance and confidence - as well as approval ratings from anyone you meet whilst driving it.
It is sporty, it is technologically advanced and it is classy. The very name says all that, and it is backed up by a drive in it. Modern, with a responsive engine that backs up the Jaguar's sporty reputation, the XJ combines affluent good looks with sheer exhilarating power courtesy of its 3 litre engine.
The Jaguar XJ is available in 10 different options from Nationwide Vehicle Contracts.
3. Land Rover Range Rover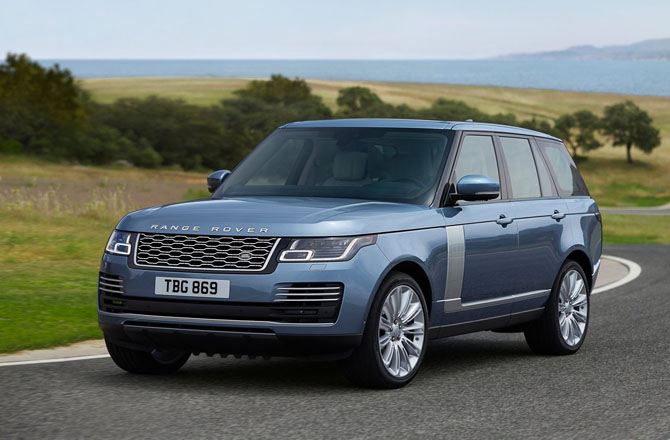 Coming under the umbrella of Jaguar Land Rover, the Range Rover, currently on its 4th Generation, is without doubt a statement on the road.
Favourite of many Royal Family members, there is lots of space, lots of luxury and lots of class, inside and out. This is also an undoubted luxury car both on-and off-road. Not only is it tough but it's also easy to drive, sporty and comfortable for both driver and passengers, with technology such as rear screen to keep back seat passengers entertained a viable option.
There are 15 models available to lease with Nationwide Vehicle Contracts as well as great deals on other models in the range including the Range Rover Evoque, the Range Rover Sport and the Range Rover Velar.
4. Mercedes-Benz S Class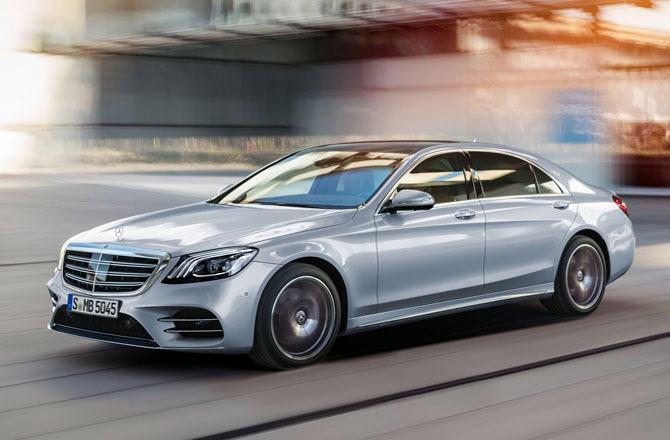 When Mercedes set out to make the best car in the world, they came up with the Mercedes-Benz S Class, a saloon that could challenge the Rolls-Royce Phantom when it comes to comfort. It is strong and rigid; it is quiet to drive and comfortable; it is spacious and chock-full of technology; and it is the archetypal flagship motor - the flagship by which all flagships should be measured.
With a choice of three petrol and one diesel engine, with a nine-speed automatic and advanced 48v hybrid electric powertrain technology to boost both performance and efficiency, it is almost the perfect luxury car.
Nationwide Vehicle Contracts has 20 different models to choose from.
5. Jaguar I-PACE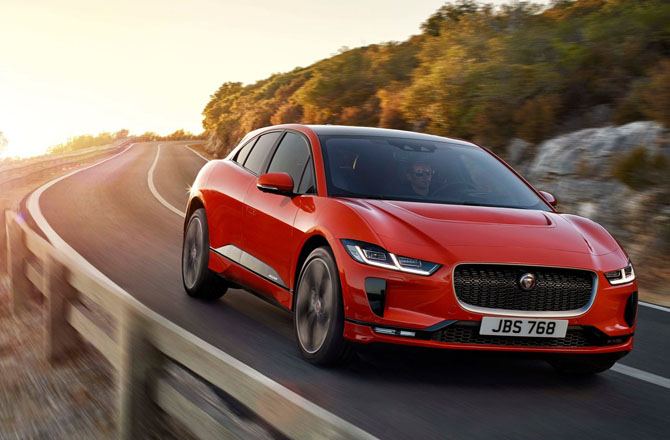 Taking on the electric luxury offered by Tesla Models S and X, the all-electric Jaguar I-PACE offers Jaguar quality and design along with ecological advances when it comes to emissions.
Two 197bhp electric motors - one at each axle - means that it is able to get from 0-62mph in 4.8 seconds, and the batteries are engineered for a range of around 215 miles, all in comfort and as part of a unique driving experience. Speed, comfort, luxury, technology, style and class - what's not to love about the I-Pace?
Nationwide Vehicle Contracts has 3 different models to choose from including the 90kWh EV400 S Auto, 90kWh EV400 SE Auto and the 90kWh EV400 HSE Auto.
6. Audi A8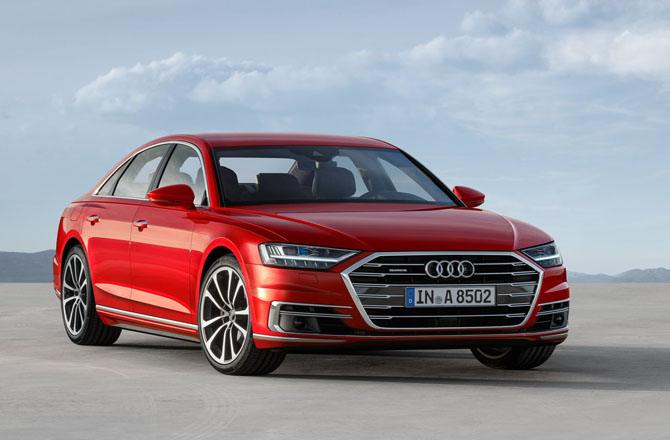 If the Mercedes S-Class is the flagship to be measured against, the Audi A8 comes so very close to it that you can reach out and touch it!
The latest Audi A8 offers a choice of turbocharged engines (a 282bhp diesel or 335bhp petrol) alongside an advanced chassis, powertrain and more in-car technology than you can shake a gearstick at. Four-wheel-drive comes as standard to ensure a smooth ride in both comfort and quality and although it may not offer as much 'standout-ability' in exterior design as a Mercedes or a Jaguar, the mere Audi name ensures admiration from those around you.
As Audi's flagship model, the Audi A8 pulls out all the stops to ensure that it rises to the top, with a beautifully built and double-glazed interior that includes temperature-controlled seats and the Audi Drive Select system that gives the driver the opportunity to 'open her up' and move into speed and sportiness with no noticeable loss of comfort or luxury.
Nationwide Vehicle Contracts has 15 different Audi A8s available, each one with subtle, classy good looks, lots of space, and a luxurious drive and journey.
7. BMW 7 Series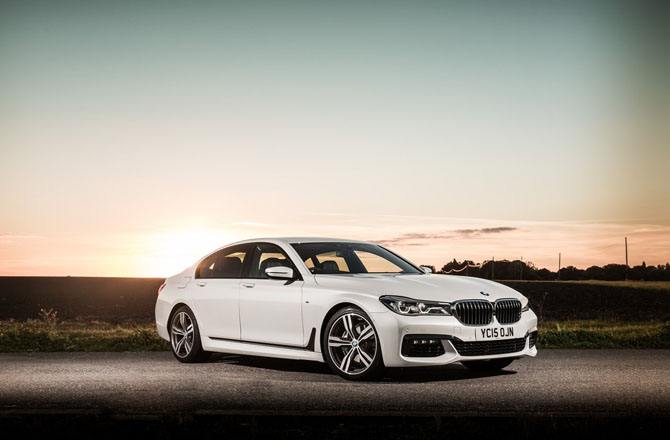 Originally launched in 1977, the BMW 7 Series has always been seen as BMW's attempt to crack the luxury saloon market and with the latest 7 Series model they may well have achieved it.
Inside there is a complete package of space, technology and usability, while outside is undoubtedly a BMW - with a little bit more. With a range of quiet, powerful and efficient engines, the 7 Series is the car that proves that big luxury cars can be as rewarding to drive as they are comfortable to sit in.
More luxurious to drive than look at, the BMW 7 Series is the car for those see the Mercedes S-Class and the Audi A8 as 'out of their league' or 'not for them'. And with great economy (the 730d version offers up to 60mpg) as well, discretion may be the better part of boastfullness for the 7 Series driver.
Over 30 versions of the BMW 7 Series are available to lease from Nationwide Vehicle Contracts.
8. Lexus LS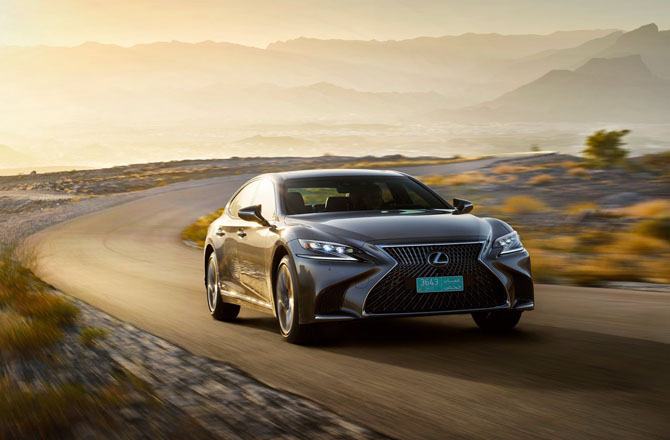 The Lexus LS has always been seen as a luxury motor that is just out of reach for many drivers here in the UK, but some great deals available on 7 different models from Nationwide Vehicle Contracts has put paid to that theory.
Having earned its place at the top saloon table over the years, the latest Lexus LS merely confirms that seat following a major styling overhaul that has resulted in an even more modern and luxurious interior.
Available only as a hybrid in the UK, with a choice of rear or four-wheel drive, it offers plenty of space and technology, although it can be said to lack some of the power of some of its rivals.
9. Volvo S90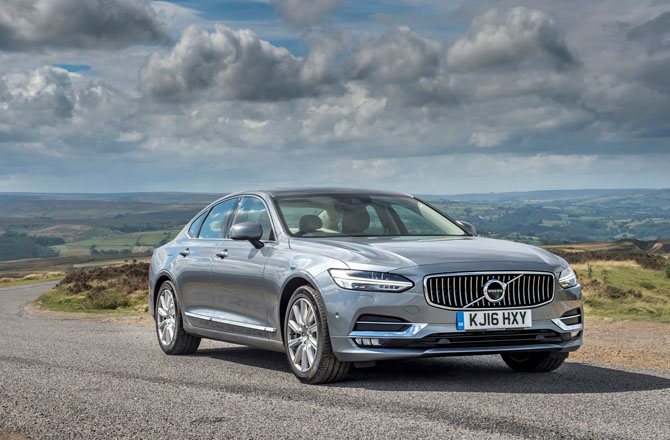 Offering a viable alternative to the likes of the Mercedes-Benz S- Class, the Audi A8 and the BMW 7 Series, the Volvo S90 has undergone somewhat of a transformation that has led to the latest generation model being the most luxurious yet - a notable statement considering Volvo's reputation in the saloon and estate car market.
If it is a statement you are looking for, there are more 'out-there' cars, but if it is luxury, a quality drive and comfort you are looking for, the Volvo S90 may be what you are looking for.
Coming in at the cheaper end of the luxury leasing car market, the Volvo S90 is available in 22 versions from Nationwide Vehicle Contracts.
10. Porsche Panamera
If you were wondering where the Porsche was in this list then wonder no more. With both the Panamera Hatchback and the Panamera Sport Turismo available, a quality luxury car from Porsche isn't far away from you to lease.
This four-door luxury saloon goes up against the Audi A8, the Mercedes-Benz S-Class and the Jaguar XJ, and does a good job. Still being a Porsche when it comes to the drive, yet offering comfort, luxury and performance that you expect from the more illustrious competitors.
Nationwide Vehicle Contracts has a large number of luxury cars available to lease at great deals. Speak to one of our specialist leasing consultants about the best deal to suit you and your budget by calling 0345 811 9595.