Not sure about which 4x4 is right for you? Nationwide Vehicle Contracts takes you through some of our top picks
Winter is on its' way (if it's not already here), and if you are looking to get yourself through some of the road conditions that the season brings, then leasing a 4x4 may be the solution.
Essentially a 4x4 car is a 4-wheel drive car where the engine's power is sent through the gearbox to a centre differential which splits the power to the front and back axles, where it distributes that power between the rear wheels as well as the fronts.
This helps give grip on the road - especially when travelling off-road.
Other advantages to a lot of 4x4 cars (and, of course SUVs, of which they are an integral colleague) are the high up driving position that gives a great view of the road ahead (or the ground ahead if you are off-road), the go-anywhere capability, spacious interior, practical storage and big boots.
Oh, and it is a great family car!
Here is our guide to some of the Top 4x4s to see you through the winter months.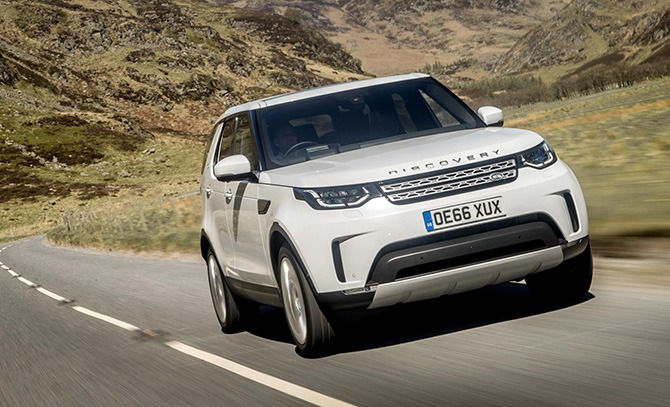 The Land Rover Discovery is a large 4x4 that's comfortable, spacious and features some of the most advanced off-road technology on the market, including the ultra-sophisticated Terrain Response 2 system right across the range as standard.
With 283mm of ground clearance it can clear up to 3ft of water, meaning that all passengers (up to 6 and a driver in complete comfort) will enjoy the journey in all conditions and on all terrains.
Front and rear parking sensors come as standard, allowing the Discovery to be at home in the City as well as the Great Outdoors - the technology suite will keep you moving in all weathers and on all surfaces at the turn of a dial.

The Land Rover Discovery is a practical, comfortable, seven-seat family car that's as much at home in the City as in the Countryside (in its many guises), and is available to lease with some great deals from Nationwide Vehicle Contracts.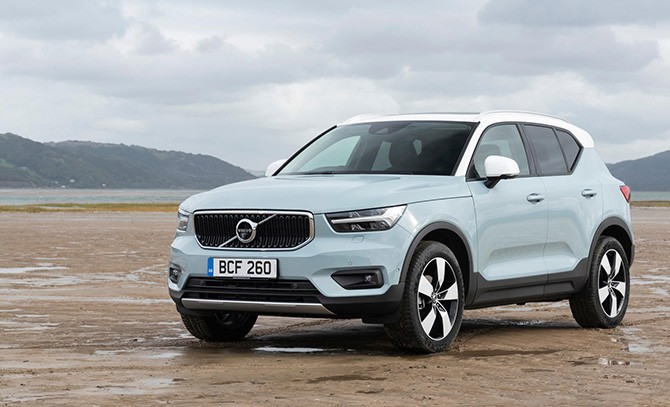 One of three Volvos that you'll find in this listing, the Volvo XC40 is the smallest of the three, although this small SUV still certainly fits the part.
Still with the famous Volvo 'Thor's Hammer' daytime running lights, it's a touch squarer than its 4x4 brethren, giving it a tough look, but still offers the technology, space, and performance that you would expect from the Swedish car manufacturer when it comes to out-of-town ability.
Available in both diesel and petrol versions, with plug-in hybrid and all-electric versions coming in 2019, there are plenty of options when it comes to economy, emissions, and performance; and three trim levels: Momentum, Inscription and R-Design.
Standard equipment on every XC40 includes LED headlights, cruise control, heated door mirrors, a 12.3" digital instrument display, and a Sat Nav system with touchscreen control - and you'll find that the boot is pretty useful too.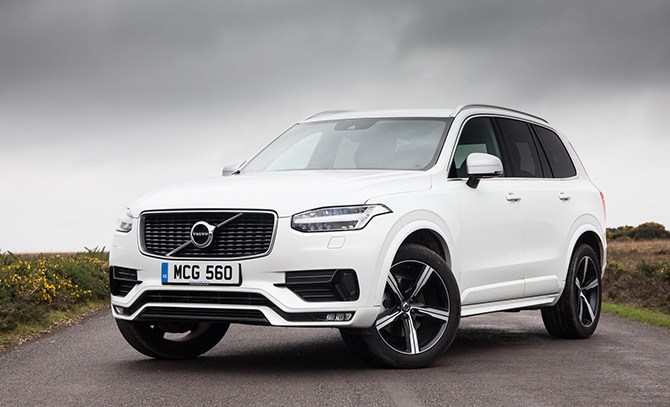 Despite not really positioning itself as an off-roader, the Volvo XC90 can carry it off with the greatest of ease, thanks to a generous level of ground clearance, and a selection of driving aids that includes hill descent control.
There's real space for 7 adults inside the quality interior, and is once again, everything you would expect from a Volvo...and more.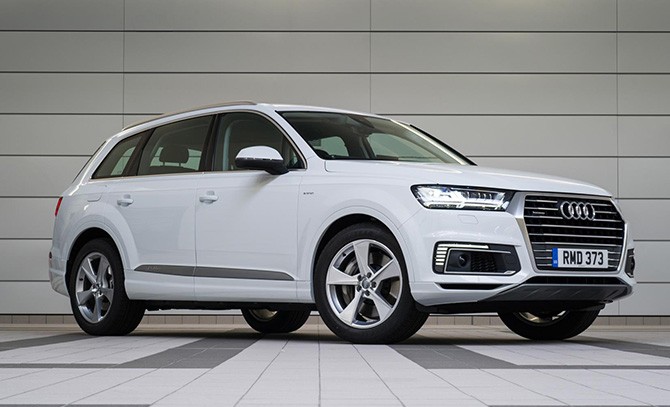 As good a 4x4 as you will find, the Audi Q7 features all-wheel-drive as standard, plenty of ground clearance, optional air suspension fitted and hill descent control to make sure that any off-roading is carried out with the minimum of fuss.
All this is completed in the same comfort as if the car was on the road, travelling at leisure in an atmosphere of serenity and quiet.
Inside, you'll travel in a luxurious interior with an up-to-date infotainment system in safety (thanks to some innovative driving aids and safety features), with plenty of space (Seven people travel comfortably) and room for lots of luggage onboard.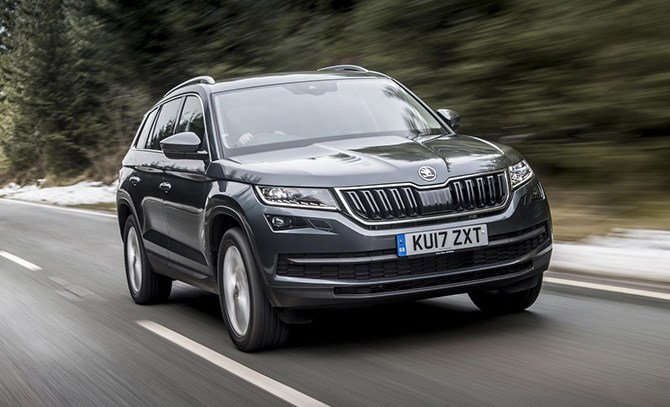 If you want to take a look at the smaller (and slightly cheaper) end of the 4x4 market, the Skoda Kodiaq should certainly be one of your thoughts.
A very practical family 4x4 that's available with seven seats on SE spec and above, the Kodiaq is an enjoyable drive whichever engine you choose (It comes with a selection of petrol and diesel engines, all with capacities of either 1.4 or 2.0 litres).
With some great deals available from Nationwide Vehicle Contracts, take a look at some of the models available with some innovative technology, maturity, class, comfort, high-quality materials and plenty of room for the very active of lifestyles.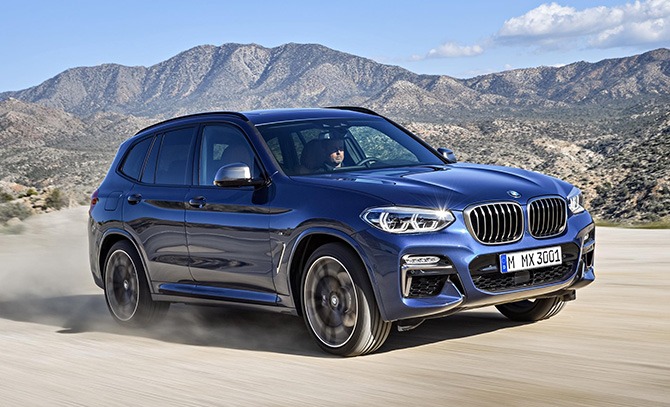 With so much competition about in this sector, BMW needed to make the X3 pretty special, what with it following its big brother, the BMW X5. And they managed it with the minimum of fuss, and the maximum of style.
As BMW as you would expect, and as X5 is as possible, the BMW X3 is master of its own identity without treading on the toes of big brother X5 or smaller sibling X1.
With plenty of quality touches inside (including leather upholstery and soft-touch interior surfaces as standard on all models), the technology is impressive as are the specifications as you climb the range.
SE, xLine and M Sport trims all come with an infotainment system with BMW ConnectedDrive, a 20GB music library and a reversing camera, with LED headlights and 18" alloy wheels adorning the outside.
Available in petrol and diesel versions, an all-electric model is said to be in the pipeline.
The X3 uses the same mechanical architecture as the BMW 5 Series and an eight-speed automatic gearbox is standard across the range, making sure that journeys in it are a joy - especially if you are behind the wheel.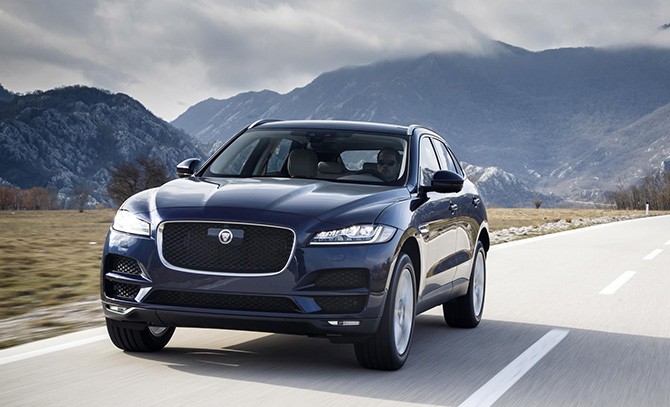 When it was announced that Jaguar planned to produce an SUV, traditionalists were sceptical - until they actually saw the Jaguar F-Pace. So much so that you would think that Jaguar had been producing them for years!
Using the knowhow built up over the years by its Land Rover sister company, the Jaguar F-Pace offers an off-roader with sports car abilities.
Firstly, it's a Jag! Inside and out! It uses a lot of the technology from the Jaguar XE and Jaguar XF saloons, along with their Ingenium engine range, and boasts a 650-litre boot - bigger than the Porsche Macan, its nearest rival.
With the majority of F-Pace versions fitted with four-wheel drive, it falls within the 4x4 remit; but limited ground clearance, large alloy wheels and sports tyres means off-roading is limited.
The F-Pace scored well when independently crash-tested by Euro NCAP, received the same five stars as the Jaguar XF, thanks to its strong body shell and comprehensive safety kit such as traffic-sign. A great ride and a high-safety vehicle, the F-Pace also offers reasonable economy, a powerful journey, practicality and style, as well as that Jaguar name.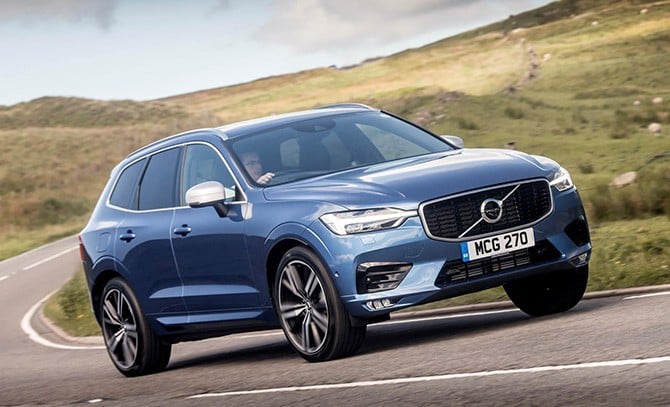 Our final look at a Volvo sees us investigate the Volvo XC60, where Volvo has managed to distil the best of the larger XC90 into a smaller package with more affordability, especially if you check out some of the great Nationwide Vehicle Contracts deals.
Both models have plenty in common; from the distinctive 'Thor's Hammer' LED headlight strip and huge rear lights to a range of petrol and diesel 2.0 litre engines that power all four wheels through an eight-speed automatic gearbox.
On the road, the Volvo XC60 is comfortable, smooth and quiet, with enough room for five people and room for 505 litres of luggage.
It is available in Momentum, R-Design and Inscription models, each boasting a Pro version of each, which adds its own suite of convenience and technology upgrades that includes the 9" portrait infotainment screen from the XC90, DAB radio, Bluetooth, Sat Nav, 18" alloy wheels, and a powered tailgate.
And, being a Volvo, it's as safe as houses with a five star Euro NCAP crash-test score.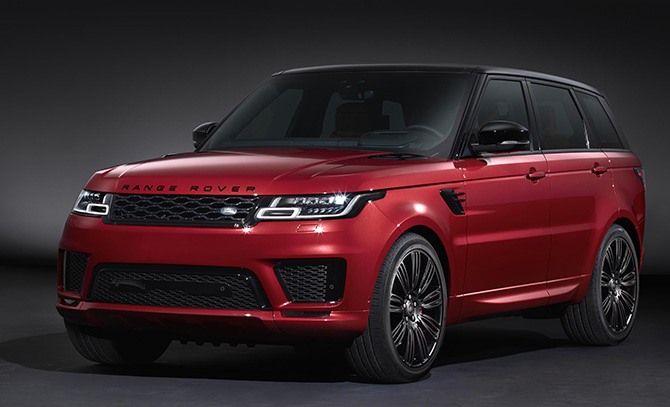 Like the Land Rover Discovery, the Range Rover Sport is a superb off-road car with a whole host of advanced off-road systems to help those tricky traverses down hills and across rocky roads.
That's in addition to its clever four-wheel drive system and With some mightily impressive ground clearance and a clever four-wheel-drive system, journeys are a joy.
And it being a Range Rover, luxury and comfort come as standard for the 5 or 7 people that it can carry with ease.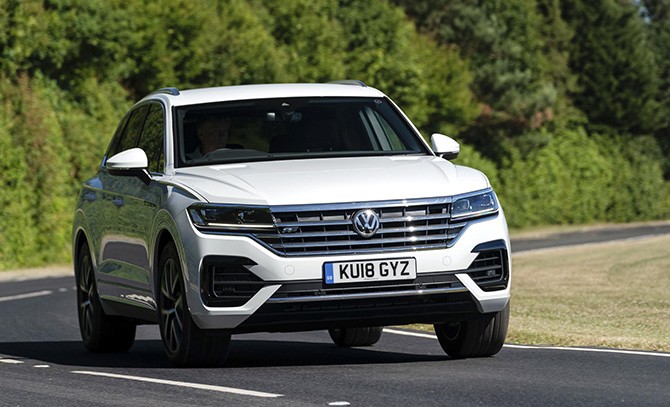 The Volkswagen Touareg may have an unusual name, but for the Volkswagen 4x4 there is nothing unusual about its performance.
Four-wheel-drive comes as standard with an electric differential on all four wheels for greater control off-road.
On top of that, there are differing modes available such as off-road, off-road individual, and snow driving to give the driver greater control during those tough terrain journeys.
Add in one of the best touchscreen infotainment systems in the business and a level of luxury far beyond the car's cost, and you'll be getting a real bargain if you lease one.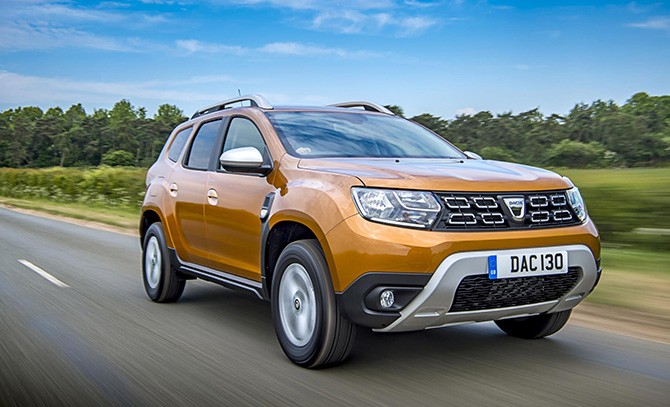 Low price but great value, the Dacia Duster offers no-frills but a 4x4 experience.
It may be basic but it is chunky with some certainly substantial off-road prowess that can give you a journey that you need rather than one that you desire.
Entry-level models come with barely any equipment, but if it's value for money you want, then it is a good option.
Nationwide Vehicle Contracts offers many 4x4 cars with some great deals, so CONTACT one of our customer service representatives to discuss your options.