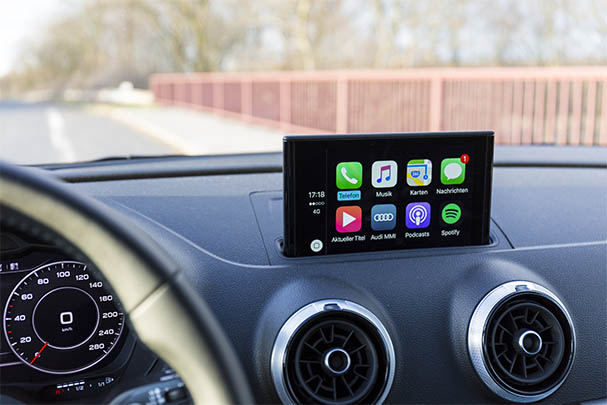 Nationwide Vehicle Contracts offers you five car themed family days out
Trying to think of some fun activities to keep the family busy during the school holidays that doesn't break the bank can be a nightmare. So If you're looking for some inspiration for your family's next adventure and you or your little ones are car enthusiasts, this post is for you!
We've put together a list of some of the best car-themed family days out in the UK for all ages. Our list consists of a wide range of fun activities, from getting behind the wheel of a supercar to visiting the world's largest collection of historic British cars.
1. Great British Motor Museum
Location: Gaydon, Warwickshire
Website: British Motor Museum https://www.britishmotormuseum.co.uk/
The British Motor Museum is home to the world's largest collection of historic British cars. Located in the small village of Gaydon, Warwickshire, just off junction 12 of the M40, the British Motor Museum is situated beautifully landscaped setting of 65 acres, which rolls out onto the Warwickshire countryside. The British Motor Museum tells the captivating story of Britain's motor industry displaying the designers, the factories, the workers, the cars, the publicity and the drivers with their interactive trails and tours. The museum has a collection of more than 300 vehicles on exhibition ranging from the classic, vintage and veteran eras dating back to 1869. There is something for all the family with everything from building your own Land Rover out of paper to Drumming with car parts.
2. LEGO City Driving School
Location: Windsor, Berkshire
Website: LEGO City Driving School:https://www.legoland.co.uk/explore/theme-park/rides-attractions/lego-city-driving-school/
Located in Windsor, Berkshire, LEGOLAND Windsor Resort is a theme park suited to children aged 3-12 years old. It offers a LEGO City Driving School where young drivers can take the wheel of their very own electric car. It involves working your way around our LEGO city roads, encountering traffic lights, roundabouts, LEGO policemen and even a speed camera. At the end of the Driving School, you will earn a LEGOLAND Driving Licence.
Plus, to make the most of the whole LEGOLAND experience, you and the family can stay overnight at the Windsor Resort Hotel right in the middle of the park. The LEGOLAND LEGO City Driving School is an excellent adventure for all the family and especially for a car-crazy little one.
3. Silverstone Circuit
Location: Towcester, Northamptonshire
Website: https://www.silverstone.co.uk/drive#ALLEXPERIENCES
Silverstone is a motor racing circuit in Northamptonshire and is the current home of the British Grand Prix, which it first hosted in 1948. The former airfield has served as the top racing car track, holding host to legendary drivers such as Guiseppe Farina and Lewis Hamilton.
Silverstone offers experiences to get a chance to be behind the wheel of a supercar at the UK's only Formula 1 track. You can make your own race-worthy memories with a race car experience, Ferrari thrill, stunt driving experience and many more fantastic Silverstone experiences. Silverstone Circuit is an excellent day for any car enthusiast; however, it's also an amazing day for the whole family to visit the legendary Silverstone racetrack.
4. Young Driver
Location: Venues across the UK
Website: https://www.youngdriver.eu/
Young Driver offers children aged 5-17 the chance to get behind the wheel. Young Driver is the biggest under 17 driving school in the UK, with over 70 venues. The team of instructors have helped more than 750,000 young people enjoy the buzz of driving.
For children aged 10-17, they can experience driving a brand new Vauxhall Corsa, including how to drive, brake, change gear, steer, reverse and park. All the key things you'll need out on the road. For car-crazy 5-10-year-olds, your little ones can drive a special two-seater electric Firefly car that handles just like the real thing. The vehicles are two seaters with an adjustable driver's seat, so mum or dad or a friend can accompany youngsters. With a top speed of 10 mph, parents can also use a remote control cut off switch in an emergency. There is no better day for a child who loves cars to get a real driving experience, build confidence, and create fun memories for the whole family.
5. Brooklands Museum
Location: Weybridge, Surrey.

Website: https://www.brooklandsmuseum.com/
Known as the birthplace of British motorsport, Brooklands Museum is the world's first purpose-built motor racing circuit. It is also an excellent showcase of British engineering and home to one of the world's most impressive historic vehicles collections. While the circuit is no more, the museum features a wide range of motoring and flying exhibits, including giant racing cars, motorcycles and bicycles, Hawker and Vickers/BAC aircraft, and a Concorde. Brooklands Museum is a perfect day for the family to visit with an impressive British motorsport history display and a great day out with plenty to explore.
Looking for more inspiration? Check out our comprehensive motoring and leasing blogs on everything from the Top 10 UK drives to do before you die and 10 Ways to Reduce Stress While Driving. Or why not leave a comment below and let us know your favourite car themed family day out?