With around 24% of UK households having a dog as part of their family, it makes sense to consider our four-legged friends when choosing a car, with some car manufacturers even offering a range of pet-friendly accessories as well as features to help keep man's best friend as happy as you would want him (or her) to be.

To help carry one (or more) of the estimated 8.5 million dogs that the UK has as part of its 57 million pet population (7.5 million cats, if you must know!), it's best to have not only a sizeable boot that's easily accessible and able to be cleaned easily, but also one that is made of dog-resistant materials.
Not every dog is the same, but when it comes to getting a car that can accommodate our furry friend we will look at those that are primarily suited for dogs bigger than the 'Paris Hylton handbag' kind.
Both CarWow and Car Buyer have suggested ideas for the best cars to get if you have a dog, but here's our recommendations for what you should be looking at.
1. Skoda Superb Estate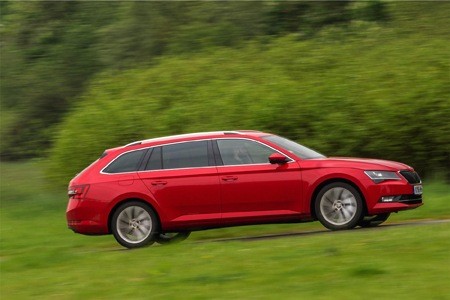 The Skoda Superb Estate has some great benefits, not just for our four-legged friends, but also those of us with two.
When it comes to dog-friendly features, for starters there is the enormous 660-litre boot, but then you can start to consider the fact that Skoda offer a dog safety range that includes a doggy seatbelt adapter, a backseat hammock, dog guard, luggage compartment divider and a protective liner for the boot - which itself has a low floor to help get in.
Add in a high quality interior, loads of standard equipment, and a wide range of diesel and petrol engines to choose from – some with 4WD - and you are all ready for those long winter walks in whatever weather.
Check out Honest John's review here where he describes the space at the back of the Skoda Superb Estate as "positively cavernous."
2. Skoda Fabia Estate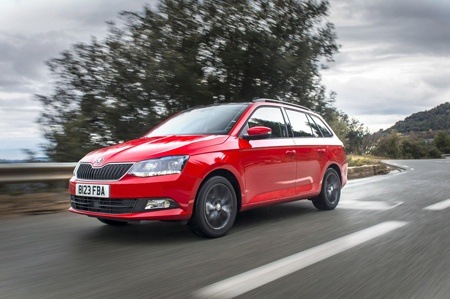 Ever get the feeling that Skoda is a fan of having a dog as a pet? The Skoda Fabia Estate itself on our list, all ready for those drivers who want everything that comes with the Superb Estate, but in a more compact size.
Like the Superb Estate it has dog-friendly accessories that includes a doggy seatbelt adapter, a backseat hammock, dog guard, luggage compartment divider and a protective liner for the boot. Add in low running costs and a range of Skoda 'Simple Clever' touches, including an ice scraper in the fuel filler cap, and it's another good option for Rover and his chums.
There are three petrol options with power outputs from 75PS to 110PS, and three diesel engines with outputs from 75PS to 105PS, so check out Honest John's review here for more details.
3. Volkswagen Tiguan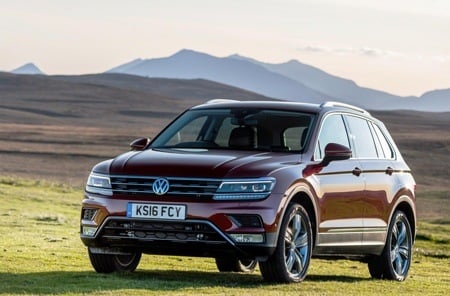 The Volkswagen Tiguan is another large car that offers a 5-Star Euro NCAP safety rating, a choice of strong and reliable TSI and TDI engines, a spacious and classy interior as well as a sleek, high-end style, and, more importantly for the canine lover, a pet package as an optional extra.
With the pet package comes a partition grille between the cabin and boot, a liner for the load area and a protective film over the rear bumper to prevent it getting scratched. And if you really can't bear to be parted from the pooch or pooches for too long while you are driving, you could also make use of another option from Volkswagen called the 'App-Connect Cam-Connect' that "links the car's infotainment screen with a GoPro camera" so that you can watch the boot inhabitants in real time on the screen.
You can also set the camera to watch rear-seat passengers, so this is useful for parents wanting to keep an eye on any children there, helping to solve the age-old arguments of "He did this" and "She did that" and "No I didn't." Keep your eyes on the road though!
With both 2WD or 4WD versions available, ESP including off-road mode, and an optional advanced 4MOTION drive system, the Volkswagen Tiguan offers the chance to drive to many far-flung places for a bracing walk with the animals.
4. Subaru Outback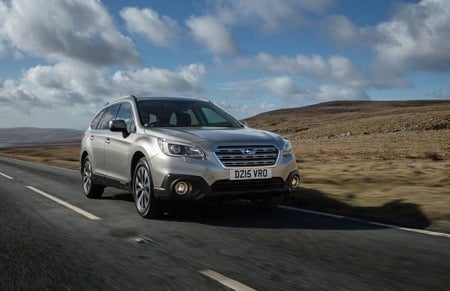 The Subaru Outback is a rugged, reliable and very capable crossover model that is genuinely capable of going off road, as Honest John tells us. Boasting an all-wheel drive system with every model, and a choice of four-cylinder boxer engines, the boot is large enough for two large dogs to travel in comfort.
Although Subaru don't offer a particular dog-specific package, the large boot is accessible enough to allow the animals to jump in without a problem (if they are big enough themselves - bad news for Shitzu owners I'm afraid!), and there are also the tinted windows that come as standard with the many of the Subaru Outback models to keep them cool on the longer hot summer road trips.
5. Volvo V90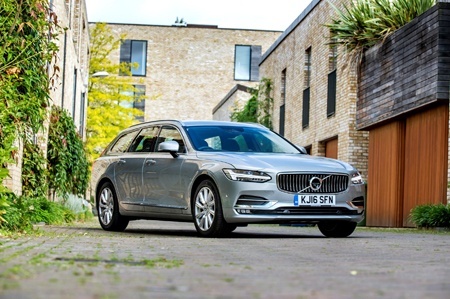 You would expect Volvo to give you a car that your dog would love, and the Volvo V90 boot space is probably your best choice, with a practical size boot that has more than enough space for your four-legged friend to spread out and enjoy the ride. "Owners might want to avoid the beige carpeting of some models, however."
A Volvo V90, as Honest John tells us here, is one of the safest cars around, as you would expect from Volvo, so the dog has nothing to worry about as you take advantage of both the Volvo pet options available: a handy dog guard to stop your pet jumping into the cabin while in the car (or out again when you open the boot), a load liner and a dog harness.
6. Land Rover Discovery Sport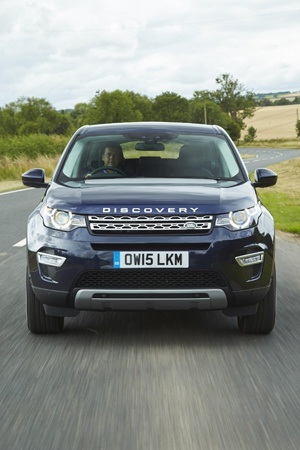 No surprises at all that you find a Land Rover of some description in a list of best cars for dogs, seeing as the archetypal image of a car and dog owner is flat car, tweed jacket, wellies and a Land Rover, and the Land Rover Discovery Sport is pretty much the best choice in an impressive line-up.
With a sophisticated & stylish exterior design, a luxurious and spacious interior cabin, strong diesel engines for powerful performance, and a capacity for 7 passengers that gained it space on our Best 7-Seater Blog, the What Car? Car of the Year 2016 in Best Large SUV category also offers a generous loadspace of up to 1968 litres that can be used for the enjoyment of the pampered pets.
So much so that besides taking advantage of the lower ride height for access, the pooches can also be pampered with optional accessories including partitions to separate dogs from luggage and passengers, and a range of boot liners to stop the carpet from getting too dirty.
So if you find that you are taking a 'paws for thought', and considering a new car that can accommodate your 'best friend', contact one of our Customer Service Advisors at Nationwide Vehicle Contracts to discuss your leasing options.