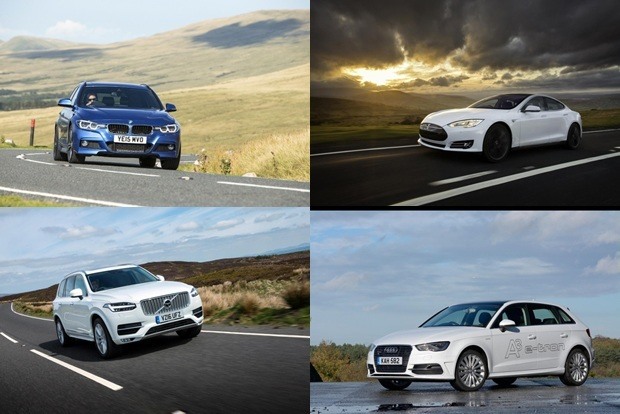 When It comes to car technology, we are often dazzled by what is on display. From parking aids to blind spot warnings, the amount of gadgets and gizmos available in today's modern cars is certainly impressive.
A lot of in-car technology is there to help keep us safe, with features such as Autonomous Emergency Braking, Reversing Cameras, Forward Collision Alert, Lane Departure Warning, Blind Spot Warning, Electronic Stability Control (ECS), Active Cruise Control, Driver Fatigue Warning, Traction Control, Brake Assist System and Tyre Pressure Monitor all working to make sure that we get to where we are going in one piece.
Or maybe it's that we like a great bit of infotainment in the car because we like to not only be entertained but also be connected to the outside world whilst we are inside our own little car world for any length of time, and hate the idea of not being able to participate in the social media scrum during travel time. After all, technology is there to stop us using our phones and suchlike on the move because not only is it dangerous, but illegal too.
Mind you; we aren't necessarily prepared to go all out and let car technology do everything for us with self-drive - not YET anyway!
So we thought we would take a look at what anyone interested in technology would look at when they were considering their next car.
Obviously there are other considerations when making a decision. Fuel economy, space, style, cost, design, safety, emissions and green credentials are just some of the topics that need to be looked at, but for now, let's just assume that all things are equal and it's down to the infotainment system as a deal-maker and deal-breaker.
Entertainment at your Fingertips
The Car Buyer website produced an excellent article when it comes to looking at car infotainment systems by manufacturer and it produced some great data for us to make some informed decisions when it comes to what is available.
Testing different manufacturer systems, they looked at 5 particular benefits of them. These were:
Usability. It is estimated that a mere 2 seconds looking away from the road can increase the likelihood of an accident by around 24 times, so being able to use infotainment quickly and safely is vital. Tuning in and accessing features are the two main actions here.
Performance. Just how fast response is and how it looks. This includes screen loading, colour quality and brightness, Internet connection speed, and the quality of the audio, including voice commands.
Connectivity. As it says on the tin, how it links to other technological wizardry such as smartphones and other onboard apps.
Satellite navigation. Likely to be most-used of all the features so accuracy and speed are important.
Cost. What you get for your money and how much add-ons cost.
Audi
Audi's uses its MMI system, and this is continually being updated - as are all the other systems.
Rather than use the usual QWERTY keyboard on a touchscreen, it lets you input letters using finger-touch. It also uses a rotary controller with reprogrammable fast keys for the main functions, and makes good use of Google Earth for navigation. The screen is colourful and bright, and the home screen easy to look at and use, with an excellent audio system too.
BMW
BMW's iDrive is controlled via a wheel, just like the Audi MMI system, along with a collection of buttons, fast keys and a touchpad. Use of keys is fast, as is screen loading, and the memory function such as favourite radio stations, usual destinations and frequent connections is excellent, meaning less time thinking and connecting, and more time concentrating on the road.
The sat-nav function is standard on all BMW models, and up-to-date traffic information can often lead you away from any problems en route - even if you know where you are going.
Ford
Ford uses its own SYNC 2 system across much of its range, including the new Ford Edge and is controlled solely via a central touchscreen. This is easy to use as it is divided into four sections - sat-nav, entertainment, climate and phone - although it can get a little confusing if you go to the navigation screen. This makes it simple to use as each section is always available to get into from each corner of the screen.
Connectivity is the Ford SYNC 2 strongpoint with the ability to turn your car into a Wi0Fi hotspot as well as having Bluetooth and two USB ports available, and audio is good, but performance let's it down a little bit when it comes to speed.
Jaguar
In many Jaguar models you'll find the InControl Touch available when it comes to infotainment, and there are a lot of similarities with the Ford SYNC 2, both good (Ease of use and four clear options on the home screen) and not-so good (Slow response and some confusion on certain pages). The standard model has an 8" touchscreen, satellite navigation and a DAB radio, comes at a reasonable cost, and looks good, although it could be considered "a case of style over substance. "
Mazda
The Mazda's MZD Connect system is one of the easiest infotainment systems to use. Controlled by either a touchscreen or rotary controller that is usually located between the two front seats, "it's very easy to find the feature you want while driving along, and reduces the need to take your eyes off the road, too."
Responsive and with a good clear colour screen (7" at standard level), there are sometimes a few problems with connectivity, but the more you pay, the better it gets, with lower-spec models only coming with an FM radio and CD player for audio.
Mercedes
Mercedes has a COMAND system that, in the opinion of Car Buyer, needs updating. The screen isn't the brightest, but the satellite navigation system is excellent with accurate arrival times and helpful traffic updates.
A bit pricey, and not available on all models, it is saved by the ability to accept voice commands (good for safety), even though the actual phrases that you have to learn can be a bit long-winded.
Nissan
Nissan have great hopes for their Nissan Connect infotainment system with touchscreen, and although the SatNav is quick and the whole thing good vaue for money, in comparison to others it is already a bit dated, with "poor screen graphics, below-par audio quality and weak connectivity."
SEAT
When it comes to Car Buyer's ratings, the SEAT Full Link system got the highest overall score over the 5 categories and 10 models - and that's despite it not looking like the most interesting or expensive system. Using both buttons and touchscreen, the Full Link system offers SEAT's own phone integration, Apple CarPlay, Android Auto or MirrorLink, and "although screen quality isn't quite as good as VW's similar Discover system, the audio goes very loud with strong bass and vocal quality. "
The whole system is intuitive, quick and easy to use, and demonstrates to good effect that simplicity is often the key to infotainment.
Vauxhall
Vauxhall's new Intellilink system comes with features you'd previously have expected to only be available on premium cars, with even standard models boasting a 7" touchscreen, DAB radio, Bluetooth, Apple CarPlay and Android Auto.
It's yet another touchscreen system (as the future seems to be) and is pretty easy to use (with a few exceptions when it comes to functions such as SatNav which can e long-winded). But their piece de resistance is Vauxhall's
OnStar concierge service that is free for the first 12 months (£79 a year after that) that includes things like 4G web, and internal Wi-Fi.
Volkswagen
The Volkswagen Discover system is very similar to SEAT's Full Link system and also has a touchscreen with eight physical buttons around the outside. The VW's screen is larger in our Golf GTD test car, and the colours are dark and deep which makes it easy to read even in bright sunshine. Connectivity to smartphone operating systems can be hit and miss, but it boots up quickly has a classy SatNav too that works very well indeed.
So what should the technology geek be driving?
With most manufacturer's offering their full infotainment systems as optional extras, with some level of it as standard, any car can be fitted with it to give the technologically interested a thrill. But tying it in with looks and design and everything else you want from a car is a bit trickier; so we suggest looking at the following cars for the full package.
The Tesla Model S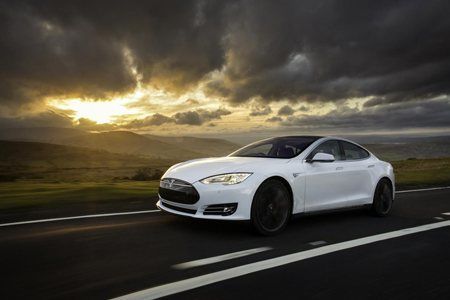 For a start, the Tesla Model S is all-electric, enough to give any technobuff goosebumps for a kick-off, but as Auto Express suggest, that is not it, as it "is about the size of a BMW 7 Series, is as quick as a Porsche, as luxurious as a Mercedes and as eco-friendly as a Nissan Leaf, yet offers sportscar performance."
If you want your green credentials to get you noticed, the Tesla Model S may just be for you, with great acceleration sitting hand in hand with no emissions.
Yes, it has electric car range limitations, (not as much as others; certain Tesla's can do 340 miles on a single full charge) but it's loaded with digital technology, is roomy and practical, and has a futuristic feel.
No handbrake or start button as the car turns itself on when you are sat in the driver's seat having detected the key, and a huge 17" touchscreen in the centre console are just two bits of technology to boast about, along with another TFT screen in the instrument cluster, the Tesla Model S has a futuristic luxury feel that belies an improbably practical interior.
The technology is futuristic, the look is futuristic, and the electric capabilities are futuristic. Maybe the Tesla is the future for all cars?
The Volvo XC90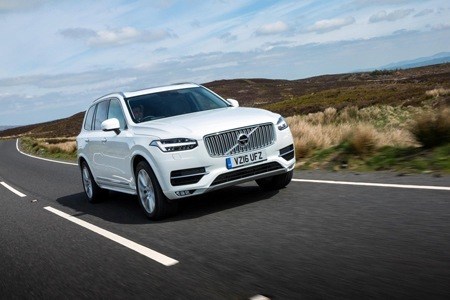 An excellent marketing teaser campaign for the Volvo XC90 saw anticipation for the car build prior to launch, and it didn't let anyone down when it got here. And soon it was winning awards as well as proving popular with the consumer being incredibly refined and quiet on the move with a high quality cabin with room for seven.
Somehow improving on the second generation Volvo XC90 from 2002, the new Volvo XC90 has just three levels - with even the entry-level, diesel-powered Momentum being capable and luxurious - and three engine options – a 225PS D5 diesel, a 320PS T6 petrol and a 'Twin-Engine' T8 plug-in hybrid - but all are all-wheel drive and have 7 seats as well as a great range of technology to please any palette.
For a family buyer who prioritises safety, comfort and luxury there is probably no better SUV on the market than the new Volvo XC90.
The Audi A3
The Audi A3 is available to lease from Nationwide Vehicle Contracts as a Saloon, Sportback, 3-Door and a Cabriolet.
Launching back in 2013, and now updated, we take a look at the 5-door Audi A3 Saloon which is safe, stylish, and fuel-efficient with a multitude of advanced active safety and driver assistance systems to help ease the stress of modern motoring and offer a dependably pleasant driving experience at all times.
Available at two trim levels, Sport and S Line, both of which can be fitted with a 1.8 litre TFSI 180PS petrol engine or a 2.0 litre TDI 150PS diesel engine, (with the Sport model also available with a 1.4 litre TFSI 140PS engine), Start/Stop & brake energy recuperation come as standard. And Audi's principle of Vorsprung durch Technik ensures they offer an ideal combination of power, performance, efficiency and economy.
Transmission is available as either 6-speed manual or as an automatic S tronic gearbox.
An advanced range of active safety systems are not only in place to keep you safe, and this includes ESC, adaptive headlights, lane assist and various parking aids but also serve to optimise road holding and stability. And on top of this, the Audi MMI system's technological wizardry will please any enthusiast with its range of optional satellite navigation systems, DAB, Bluetooth connectivity and an optional Bang & Olufsen 14 speaker surround sound system.
BMW 3 Series
Available to lease from Nationwide Vehicle Contracts in Gran Turismo, Touring, and Saloon, the BMW 3 Series has all you would expect from BMW - and more.
Let's take a look at the BMW 3 Series Gran Turismo, a spacious and versatile five-door performance car, that resonates luxury and desirability inside and out, yet also offers everyday practicality.
There is a choice of three TwinPower Turbo petrol and two TwinPower turbo diesel engines, with the petrol range comprising the 184hp 320i, the 245hp 238i and the 3.0-litre straight six-cylinder 335i, and the diesel the 184hp 320d and the 143hp 318d; all of which offer economy-boosting systems such as auto stop/start and break energy recuperation, but being capable of 62.8mpg and with CO2 emissions as low as 119g/km, the 318d is by far the most efficient engine available.
Comfortable and technologically advanced, the BMW 3 Series Gran Turismo is designed to offer such unparalleled levels of comfort for driver and passenger alike that long journeys aren't just pleasant, they're preferable, and gives you time to enjoy the BMW's iDrive featuring the BMW Information Plus system that provides Real Time Traffic Information (RTTI), Park Assist and a range of camera systems including Park Distance Control, Surround-view and a Reversing Assist camera.
For information on all these cars, and many others available to lease from Nationwide Vehicle Contracts, contact one of our Customer Service Representatives who can help guide you through the technological world that awaits you and your new car.