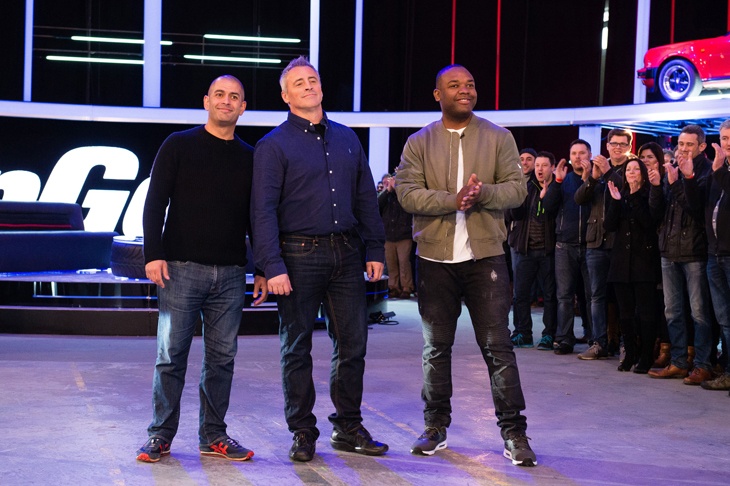 A slow but steady start last week moved up a few gears this week as the chemistry between the three presenters started to ignite, aided and abetted by star guest David Tennant. (I TOLD YOU SO!)
Kicking off with a great review by Chris Harris of the Alfa Romeo Giulia, a car we told you about back in September, and followed by a Stig drive in the same car around the BBC Top Gear track, the excitement was there from the start with the enthusiasm. Admittedly it taught me that Giulia is pronounced 'Julia', but I also learned that the saloon car (for that's what a Giulia is) is powered by a Ferrari engine, it's made with a lot of carbon fibre and aluminium, it has better seats than most Italian cars, and it slammed a BMW M3 on a racetrack.
And if driven by Chris Harris, it can slide sideways through a hole in the wall on the 4th attempt (after damaging the car on the other three times!)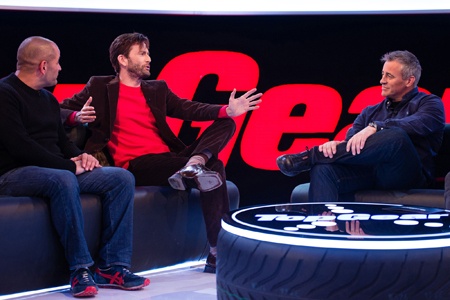 Then there was a funny sort-of-interview-more-of-a-chat with one of my favourite people on the planet in the shape of David Tennant, who was there to not only race the Toyota GTA 6 around the racetrack, but also to no doubt promote Broadchurch, which started back on our screens a couple of weeks ago.
He also promoted his use of the Toyota Prius, backed up by the effervescent Rory Reid, but ridiculed by Harris and Le Blanc!
Still, after a trial run with Mr Harris around the track (seemingly another normal feature, this driving lesson thing!), Tennant got a surprisingly good lap time, putting him in 2nd place on the all-time list this Series.
After Matt le Blanc spoke (thankfully) briefly about a Digger/Track Excavator, Rory Reid told us about a Croatian supercar to rival the Bugatti Veyron called the Rimac. It looked good, it's ELECTRIC, and more details can be found here following its Geneva Motor Show debut. Mind you; they all say that they can rival the Veyron, and no one has yet.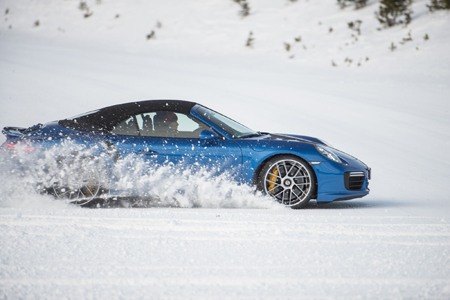 But the whole show was built around Matt and Chris's trip to Las Vegas to race a Porsche 911 Cabriolet Turbo S against another Cabriolet in the shape of the Lamborghini Huracan Spyder .
Two supercars racing over 4 challenges that included a one lap chase with a roof-closing requirement, a swap cars race through Death Valley, a ride down a steep hill using no accelerator (particularly scary to be honest!) and a final race around a snowy mountain.
The low, impractical, noisy and pointy supercar versus the fast yet practical super car. The one-night stand versus the 50 years marriage. (You can decide which is which.)
In the end, Chris Harris won in the Porsche, but the important thing is that the 'race' was a return to the fun days of Top Gear. Reviews from the newspapers said the same thing, and I hate to say it, but I TOLD YOU SO!
The chemistry is coming; the stunts are good; the mistakes are funny; Rory Reid is brilliant but underused; and BBC Top Gear is back. (All photos © BBC)
If you want to watch it, it is available on BBC IPlayer here, and remember, as you enjoy it, I TOLD YOU SO!