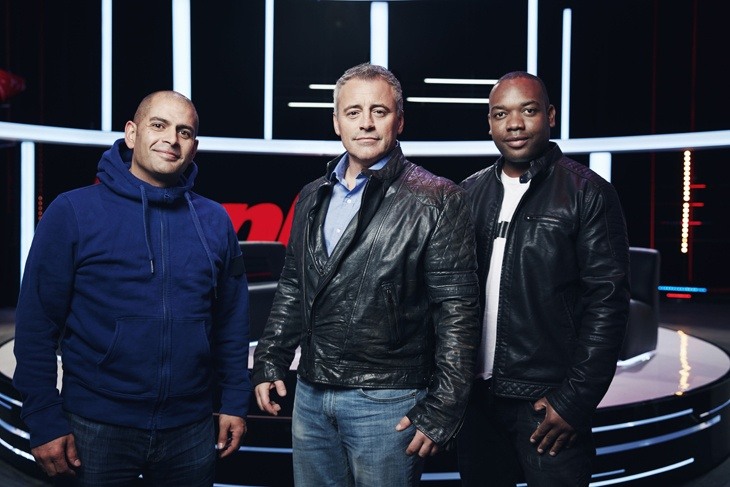 This is the week that it all fell into place, when it all clicked into top gear (sorry!) and we never really need to mention the C name again - because with Episode 3 of Top Gear, the new series came into its own.
Sure, there are still nods to the old series of yesteryear with The Stig time trials and the Celebrities in both awkward interviews and reasonably priced cars; but everything else about it seems new and exciting - even if it probably isn't.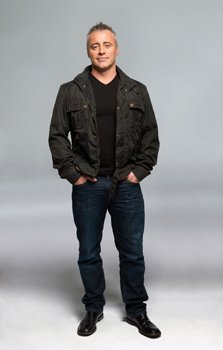 A lot of that is down to the presenters, as Matt le Blanc, Chris Harris and Rory Reid finally realise that they are safe in their jobs and can relax - and it shows right from the off with the spoof Bond-style review of the Aston Martin DB11.
Quite rightly stating that Aston Martin had been living on past glories, having been left behind since 2009's DB9 by other manufacturer's advances, Le Blanc drove the DB11 round the race track as if the car was the most important in Aston Martin's 100 year history - and the manufacturer agrees.
The DB11 has a smaller engine but two turbos, giving 600HP and top speed of over 200mph, and at £155k in price it's twice the cost of the better-performing Nissan GTR. But with it comes sophistication, cool, and understated elegance, exemplified by Matt's calmness in presentation as opposed to previous shouty presenters (no names, no packdrill).
And then when you turn left at Hammerhead....
A nice idea to transport the car and driver through a virtual tunnel to the windy roads of Montenegro, where Matt le Bond (sans trousers) raced Dr No-Hair (Chris Harris) who was driving a Mercedes AMG S63 coupe. Some great cinematography ensued as the V12 of the Aston Martin faced up against the V8 engine of the Mercedes - and whipped it big style, before a big finale featuring police cars and a helicopter brought the segment to a close.
Now that's more like it boys!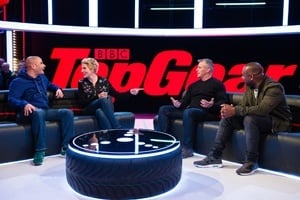 The Sig then raced the DB11 round the circuit in a not too shabby time, commentated on by the geeky Harris, followed by the not as fast AMG S63, before celebrity guest Tamsin Greig appeared.
I am still not entirely convinced by the chats, but at least it seemed less forced than previous ones, before Harris took Tamsin on her trial spin pre-time trial.
Oh; and Rory Reid got to get a bit in by highlighting how Renault spotted a gap in the market for a cheaper than a Porsche Cayman sports car by producing the Alpine 110, before closing that gap by charging more!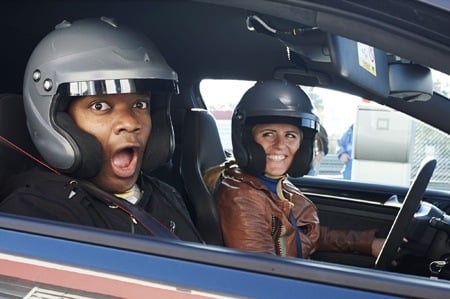 At least Rory got some airtime this week on his own with an excellent piece about the Volkswagen Golf.
Leading us through the history from the first game-changing Golf GTI in 1977 offering both practicality and performance, through Mark 2 in the 80s, Mark 4 in the 90s and Mark 6 in 2009 (as it rediscovered its mojo), he got the chance to drive the VW Golf GTI Club Sport S - the most powerful production Golf yet offering 306HP.
It's the nearest to an old-school Golf as you can get BUT it's expensive (at £34k) and is only a two-seater. Almost not a hot-hatch at all offering performance but no practicality. So he decided to test it at a track day at the Nurburgring - the spiritual home of the VW Golf as it was created and tested there.
But not on his own. As good a driver as Rory is, he let Sabine Schmitz (Queen of the Nürburgring) do the driving - and boy, can she drive. Passing a 3 Series BMW, Porsche Cayman RT Sport, Porsche 911 Turbo and a Lamborghini (amongst others) on the trip round at top speed (with Rory obviously in awe of her skills), she overtook over £1 million worth of cars in the segment.
I now want a Golf GTI.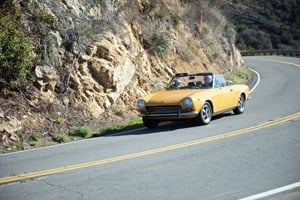 Matt Le Blanc's fixation with heavy machinery section still doesn't work, and the fact that it squeezed in just ahead of Tamsin Greig's tootle around the Top Gear track in atrocious weather gave me 5 minutes of my life I won't ever get back, but all was redeemed with an excellent piece on the Fiat 124 Spider Abarth, which actually got a bit of a slagging off, especially when compared to the classic Fiat 124 of 30 to 40 years ago.
Essentially it's a Mazda MX-5 rebranded as Fiat, built in Japan on the same production line as the Mazda, and more expensive too!
It's a bit of a fake, as Matt says.
Unlike the new Top Gear, which is all real, and has come into its own. Check it out here.
All photos © BBC