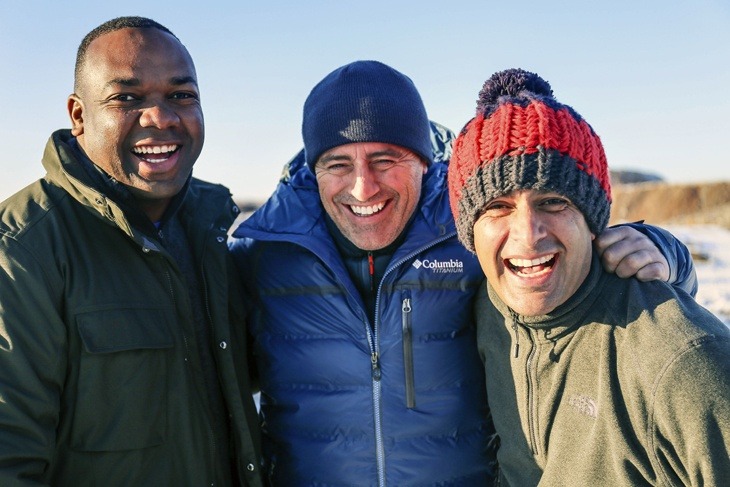 Back after a Golfing hiatus, courtesy of BBC Two's coverage of Sergio Garcia's first ever major win at the Masters, BBC Top Gear prepared itself for summer with a penultimate series episode of high proportions featuring fast cars, a trip to Cuba, interesting guest and err... some heavy machinery.
Sound familiar?
The format is pretty settled now: Matt le Blanc does a bit about a fast car; Chris Harris comments on it back in the studio; they adjourn to the sofa to meet their guest with Rory Reid; they chew the cud with the guest; there's the main segment Part One; the guest does the Top Gear track; there's a silly bit with machinery (usually); and finish with Part Two of the main bit.
All very settled, and finally all very comfortable and relaxed.
The Fast car bit
Matt started by first comparing the Porsche 911 to the car he was driving - the Mercedes AMG GTR - before setting off at great speed and with a lot of noise. As the car was green, comparisons to the Hulk abounded as the V8 twin-charged engine produced 580HP, and went from 0-60mph in 3.5 seconds to a top speed of (only) 198mph.
Would he like the car when it was angry? He would, as the car with the engine pushed back under the The bonnet so you sit behind it sped around the track under planes and round corners (thanks to its' light weight and great suspension).
Matt called it a 'sophisticated track machine', and then changed the 9 stage traction control system from a 1-3 Bruce Banner-type 'lots of help' to a 7-9 extreme Hulk setting, and sped around corners drifting and sliding to the max.
Oh. And The Stig drove it round the track in a faster time than the Porsche.
Didn't stop both Matt and Chris preferring the Porsche though!
The Guest bit
Guest this week was comedian Ross Noble, better known for motorbikes than cars, but driver of a Land Rover Defender to the studio, apparently. Chris Harris took him to task for this, but then taught him so well in his trip round the Top Gear track in the Toyota GT86 that he ended up beating Max Whitlock's time, sprinting into second place behind Sir Chris Hoy.
Although I am not a massive fan of all the chatting, when it came to Ross Noble, he was excellent, even harking back to an episode long ago when he beat Tom Cruise's time round the track - not that he ever mentions it (much!)
The Heavy Machinery bit
I thought we had lost this bit, but no; it's still here. Mind you, Ross Noble is a fan of it too, so Matt and Ross destroyed a load of sheds with some big crane-like machinery using washing machines, baths and an old Volvo.
Wanton destruction for fun? What's not to like?
The Main Segment
This week we saw Rory Reid emerge blinking into the light from the bushel under which his light had been hidden, as Rory and Chris popped over to Cuba for some posing and racing.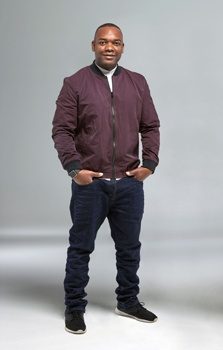 Cuba is well known for not being a place for new cars -in fact, it is jam-packed full of old American cars back from the Bay of Pigs days: a generation of motors stuck in the 50s.
So, out to impress the locals, Rory was driving a Chevy Camaro (5 litre V8 engine capable of 170HP) and Chris a Maserati BiTurbo with its Twin Turbo V6. Harris continually harked back to Maserati's history of winning two of the three Cuban Grand Prix there were, and although motor racing has been illegal in Cuba since 1962, they found some drag racing to compete in.
I say 'compete', but they both got absolutely pasted by the locals in their cars in straight line drag racing (and Chris beat Rory in a head-to-head too!), but in Part Two, the boys made a track with corners and Harris stormed it!
The whole segment was a trip back in time in a 'Back to the Future' kinda way, and banter was at a premium, with Harris's comment of "Childish, if admittedly quite cool" as Rory leapt into his car without opening the door the highlight. Chris's grumpy persona is one of the main reasons to watch the show (along with Rory's cheeky chappy face and the cars) and it certainly developed.
Just like the show.
BBC Top Gear Series 24 finishes off next weekend on BBC Two at 8pm on Sunday 23rd April. In it, Matt LeBlanc will be driving an eight-wheeled rescue vehicle from Russia, Rory Reid will turn the world's ugliest car into a luxury yacht, Jamiroquai frontman (and owner of a ridiculous amount of sports cars) Jay Kay will be the studio guest and Chris Harris will be reviewing the new Porsche Cayman.
All photos © BBC