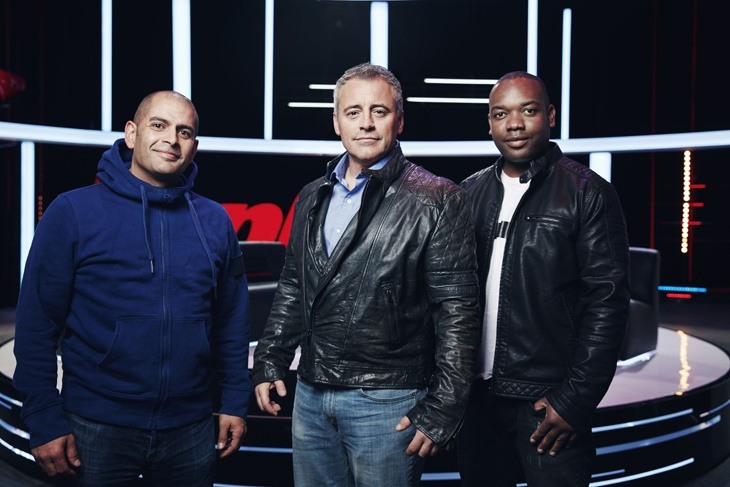 School's out for the last in the Series, and we hoped for a blockbusting end to what has been a marvelous series of BBC Top Gear, laying to rest a lot of ghosts, and raising hopes for the future.
And it all started so well with Chris Harris driving the new and improved Porsche Cayman. With sharper lines, a stackload of small and teeny upgrades, wider tyres, 345HP, and an acceleration from 0-60mph in 4seconds to a top speed of 177mph, Chris was almost orgasmic driving it with loads of drifting...until he revealed that he wasn't really enjoying it BECAUSE IT DIDN'T SOUND RIGHT!
I know. It sounds silly, but his explanation was (sort of) understandable because he believes that "the way a sports car sounds is a big part of its character." And because the new Porsche Cayman has a smaller engine than before (accelerated via turbo), it doesn't have a throaty roar any more.
The reason for this is so it can meet emissions standards, and it does that if driven slowly...and boringly - as Harris showed. And the whole reason for getting a sports car is to drive it fast!
The old Cayman wasn't broken, but has now been 'fixed' to meet the emission standards, and now comes up against cars such as the Jaguar F-Type and Audi TT RS in the same price bracket - but still trounces them.
Just put up with the lack of noise, and the fact that it is really called the 718 Cayman.
Harris was very geeky over it all, and very funny, before getting excited as The Stig drove it very fast around the Top Gear track in 1 minute and 21 seconds - the same as the V8 Jaguar F-Type.
On to the Special Guest, which this week was serial car collector Jay Kay from Jamiroquai. With 50 cars in his collection, from vintage to sports cars, his videos often feature fast cars, and the pressure was on, him as a previous guest, to get round the track fast. He did, and made it into second place behind Sir Chris Hoy, so well done to him for not only the drive, but also being a good guest.
And that was it for the good bits, in all honesty.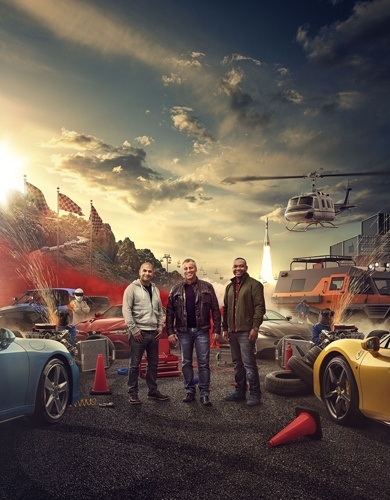 A section with Matt driving an 8-wheeled Russian monster SUV called an Avtoros Wamah Shaman slowly around hills and tracks picking up naked ramblers and playing Lassie getting someone out of a well with the winch dragged on a bit as he talked himself into liking it.
Eddie Jordan interviewed Bernie Ecclestone, and I nodded off it was that boring.
And the end section where the team, led by Rory Reid and Matt le Blanc transformed 'the ugliest car in the world' - the Ssangyong Rodius - into a speedboat was interesting for about 3 minutes.
Even Rory dressed as an admiral and Chris Harris actually liking it couldn't save the damp squib ending to the series.
Sorry Top Gear team, but you let me down at the end. I still love you, but it was a trip to McDonalds when I was expecting Michelin stars.

Still, you can make it up to me in the next series - which I am very much looking forward to.