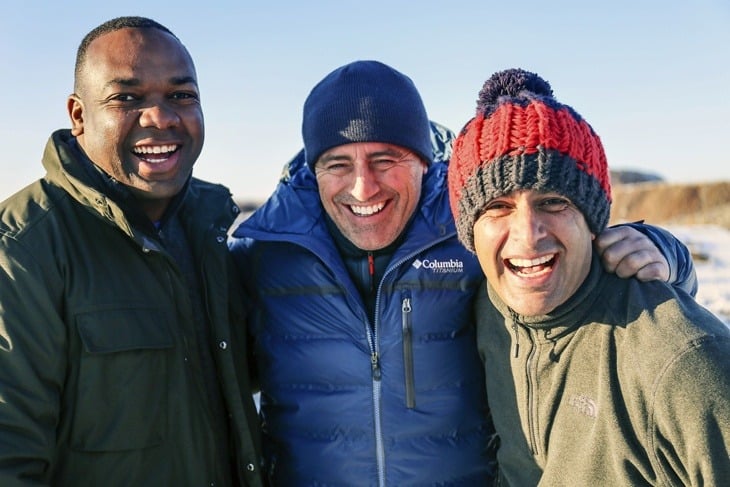 So it has all finished for now. as the BBC Top Gear team bob off on their elongated holidays and prepare for a new series (supposedly NEXT year), we are left looking at what went right, what went wrong and what has actually become of the flagship motoring programme that the BBC use as a cash cow in overseas sales.
Different publications and media sites such as the BBC themselves and The Radio Times have had their say, but what does the man (and woman) in the street think about it? And more importantly, what do I think about it?
The Viewing Figures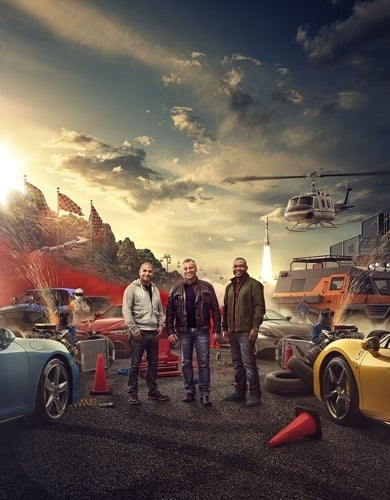 Calculations of viewing figures are actually quite complicated in these days of catch-up TV and iPlayer, but if you take a look at the 'live on the night' figures, they stayed pretty stable throughout, without ever reaching the heights of the previous series' (and highly hyped) 4.4 million opener - or those of the previous series! However this is an all-new team, and the 2.8 million opening night viewers and 2.3 to 2.6 million of episodes 2-5 is very respectable - and stable.
The show suffered from a break after episode 5 for the Masters Golf on BBC Two because episodes 6 and 7 got 1.6 and 1.9 million respectively, so maybe people thought it had finished after 5 episodes?
The Radio Times article noted that "no episode in the era fronted by Jeremy Clarkson, Richard Hammond and James May had fewer than 2 million viewers" with "an impressive 5.3 million watching the trio's farewell in 2015," but that "programme bosses will likely be happy that five of this season's seven episodes attracted more than 2 million viewers, giving this series a strong and relatively stable audience in comparison to last year."
When iPlayer figures are taken into account, viewing figures will increase, with a million being added to live TV audience for the first episode alone, so it's a thumbs-up when it comes to viewing figures then.
The Presenters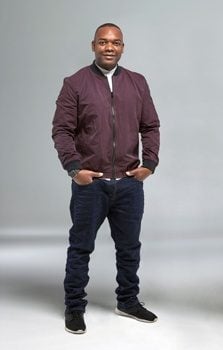 If it was a school report, the last episode would have read "could do better." But this year, it will read "One's OK, Two is brilliant, Three's a crowd."
When it comes to the three main presenters, as solo presenters they are pretty pretty good. Maybe a little too ad-libbed in the case of Matt le Blanc, and very much underused in the case of Rory Reid; and when they are all together on the sofa with celebrities, it's a bit of a car crash, with no one really knowing what to say when there is an awkward silence.
But there is now a definite warmth between the three, almost as if they realise that they are all equals rather than the show having a figurehead such as the overly-maligned Chris Evans last series.
And put two of them together and it's brilliant. Monster trucks with Sabine Schmitz was a great segment, and interplay between Le Blanc and Chris Harris works brilliantly more often than not.
And speaking of Sabine, let's give her a bit more time too, perhaps with less of Eddie Jordan.
But definitely more of the effervescent Rory Reid please.
The guests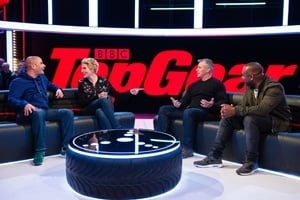 To be honest I have not been that big a fan of the guests, but this series they seem to have made more of an effort, with David Tennant, Sir Chris Hoy, Tamsin Greig and Ross Noble being particularly good - although some of the extra bits they did, such as Ross Noble and Matt le Blanc destroying sheds didn't work for me (although viewers seemed to love it).
And I did love the test runs with a grumpy Harris teaching them how to drive. As the Radio Times said, "Tamsin Greig forcing Harris to have a long, hard look at how he shouts at people by pulling over for an impromptu psychotherapy session" was perhaps the best.
To be fair to Le Blanc and team, they aren't interviewers, but this adds to the charm, except when all three are trying to get their say in or when none of them have anything to say.
The Segments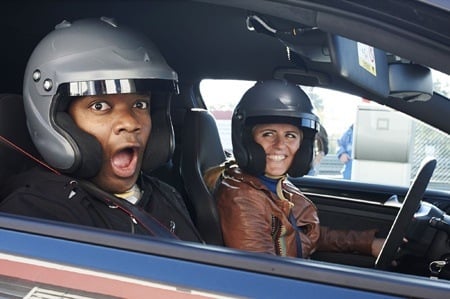 Since the last series, it looks like the BBC have thrown more money at the show with some great photographic work, scenery and location finding and overall idea generating that has resulted in some exceptional segments.
Harris and LeBlanc's Mercedes and Aston Martin DB11 film where they were Bond and Villain in Montenegro having turned left at Hammerhead and Harris and Reid's Cuban road trip were both great pieces of work, with the Buggy race in the USA also a fantastic segment - despite the presence of Eddie Jordan!
However it was all overshadowed by the Pac-Man segment that had Rory Reid racing through shipping containers. Simple but genius.
Like any show, it wasn't perfect, with some bits dragging on a bit, the Ssangyong carboat a good example, but at least they tried.
And those bits at the front where they review cars that we can only dream of looking at let alone drive? Great pieces of journalism, reminding us that the show is essentially a magazine on screen.
Matt Le Blanc's Big Machinery Bits
Please. No more!
The Critics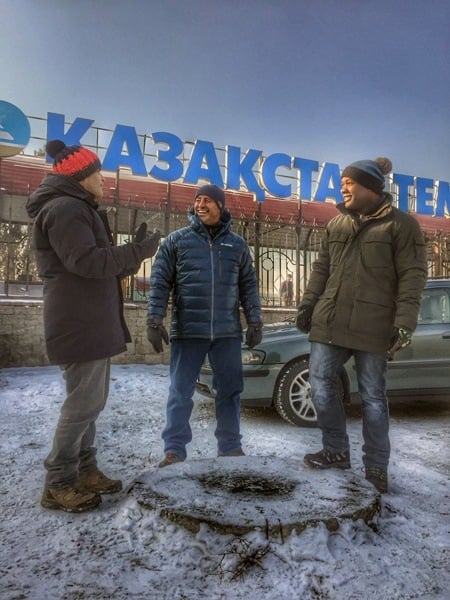 Ed Power in the Daily Telegraph wrote that "Top Gear finished its latest season in better fettle than anyone could have predicted in the wake of last year's disastrous Chris Evans-fronted reboot. Week by week the crew has visibly gained in confidence and the concluding instalment was arguably the most enjoyable yet."
Frances Taylor in the Radio Times said: "The biggest problems have been ironed out this series, and what we've been left with is a largely enjoyable and watchable hour of Sunday night TV. It won't take much to give it a tweak here and a buff there and with a little help, Top Gear could well be at the top of its game come series 25."
Tom Eames from Digital Spy suggests that "Rory Reid needs far more screen time, and they need to invest in more films that include all three of the main hosts; plus - fewer obviously-scripted segments, more ad-libbed journeys, more interesting celebrities (or no celebrity segment at all) and you've got yourself a brilliant car show. It's so very nearly there, and we'll definitely be up for more in 2018."
The fans
Although suggesting that more work was still needed, the general consensus was a lot more positive than last series' vitriolic outbursts.
Viewers were mostly positive about the latest series, although many said there was still room for further improvement.
Brook Nolson tweeted "Brilliant series, well done guys! Restored as great entertainment and fun car show. A bit like the old days, only better."
Chris Frank Richards agrees with me about Rory Reid, but Katherine Hx was slightly less complimentary about the whole series with an iron fist in a velvet glove/knife behind the back comment of :"It's a big improvement on the last series. Still wooden though."
But Andy Wood can't move on at all from they who shall not be mentioned in this article:"I'd hardly say Top Gear has been saved. There has been a lot of viewers moved to The Grand Tour. It's not Top Gear with out Clarkson, Hammond or May." (Damn! They got a mention.)
My view
With Chris Evans having thrown himself upon the sword of Damocles that was always going to be hanging there, the media spotlight was taken away from the show, and it has now returned to the days of Series 1 and 2 - but with more money and the experience of 23 Series behind it.
Less and less reviews mention the C-word (Clarkson!) and there now seems to be a core viewer base to build on. Lots of problems have been sorted out, and there are now just a few bugs to bear with.
It is a good watch on a Sunday night, and I for one am looking forward to the next series. Maybe they will listen to us viewers, maybe they won't; but they have sown that they have listened in the past and made changes, so us members of the Rory Reid fan club can live in eternal hope.
All photos © BBC