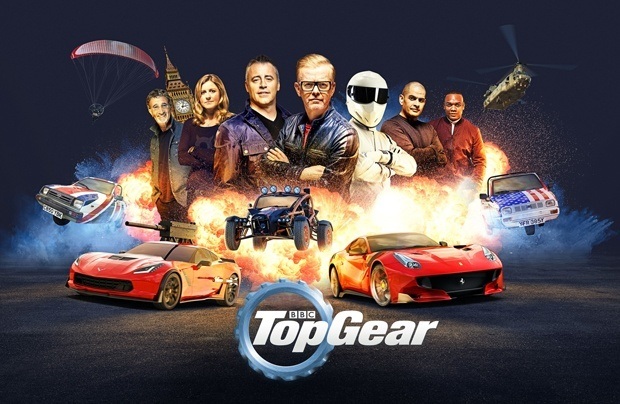 The last Top Gear in the new series, and last one of the post-Clarkson era, hit our TV screens on Sunday evening, having had a bumpy ride over the 6 episodes - some of the criticism deserved but a lot of it not so.
However, it did have last week's slightly lacklustre episode to improve on; so did it?
Oh Yes it did - IN SPADES! (See it here)
Chris Harris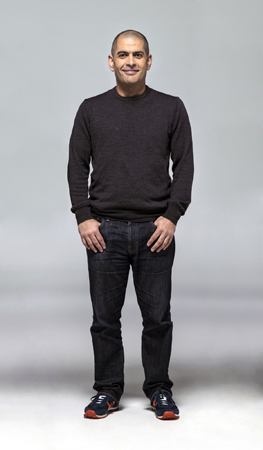 Possibly having realised the star quality of the lesser-known lights, BBC Top Gear started off the Top Gear Season 23 finale with Chris Harris at the wheel of the new Honda NSX.
An updated version of a car that, back in its day, had been created with the help of racing legend Ayrton Senna and was seen as a technical innovation, this new model is seen as the one to revive Honda's reputation for producing a sports car to salivate over - and Chris Harris duly obliged.
It was no surprise really because the Honda NSX contains not only a 3.5L twin turbocharged V6 engine and a 9-speed gearbox, but another 3 electric motors too, making the car capable of 573HP, the new NSX has a power output in excess of 580 hp.
So, as Harris slung the £130K car around American roads with all the enthusiasm of someone who loves cars (which is what he is), we enjoyed lots of shots of speedy turns and acceleration, exciting scenery and gushing passion from someone that we have grown to love and respect over the series.
"The Honda NSX feels like it is engineered and calibrated by people who care about driving," said Chris, as he drove the car with supercar credentials along mountain trails and desert tracks. And I, for one, believed him.
Rory Reid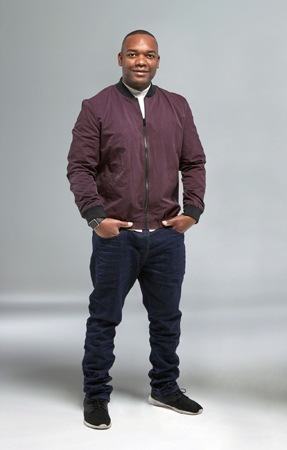 Following The Stig's Honda NSX track section, it was New Star No. 2's turn for screen time with Rory Reid travelling to Scotland to test the new Ford Mustang EcoBoost.
Lots of looks at the classic Mustang and its 'faults' (left hand drive, lack of any real brake power and poor cornering ability), and lots of love for it too, before Reid drove Ford's right-hand drive Mustang GT with its 5L 412HP V8 engine here in the UK. He described it as an "American Patriot becoming a British Citizen," and showed off the £35K Mustang's Line Lock option (which locks all movement and allows wheels to spin with no discernable benefit except to just show off!) before moving on to the new Ford Mustang EcoBoost.
Using the same engine as the Ford Focus RX, the Mustang EcoBoost is capable of 0-60MPH in less than 5 seconds, producing over 400HP, and costs £4K less than its more powerful brother. It does, however, not eat as much petrol, with fuel economy of the EcoBoost at around 30mpg against the GT's 15mpg.
But then again, it's a Mustang. A classic car. An American classic.
And that, said Reid in a brilliant post-film chat with Matt Le Blanc in the studio that allowed both men a bit of (probably scripted, but who cares?) personality, is the problem. Both the right-hand drive Ford Mustangs are a bit too British, with the EcoBoost allowing "fastness and Mustangness with a clear conscience," but if you want a Mustang, you want a REAL Mustang, and maybe these aren't it.
Throughout the film, we once again saw Rory's zeal and joy when it comes to driving burst out of the screen, and without doubt the boy is a future big star.
Guest Stars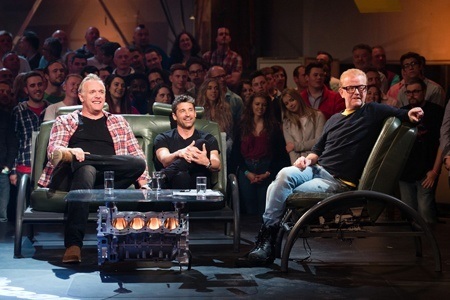 Patrick Dempsey (one of the Grey's Anatomy heartthrobs, one of the stars of the new Bridget Jones film,and race car driver in his spare time) and comedian (6ft 8" tall - 2" taller than Richard Osman, fact fans) Greg Davies were the Stars in a RallyCross Car driving the Mini Cooper on the redesigned Top Gear test track in absolutely atrocious weather conditions that were the worst they had ever had (apparently).
While last week's section with this was worth glossing over, this week saw a revival, with Davies especially taking the lead in banter. Admittedly, I am a Greg Davies fan, so maybe am slightly biased, but the use of a British comedian and American film star works out well, especially when Dempsey's favourite car (Porsche 11 R that he drove the Le Mans in) came up against Davies's 1972 VW Camper Van.
And the racing section in the aforementioned atrocious conditions? Both did pretty poor times, with Dempsey's racing skills seeing him coming out way in front - but then they had had to shoehorn the giant Davies into the Mini Cooper in the first place!
Matt Le Blanc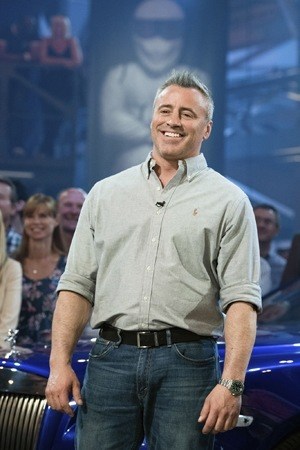 Over to Matt LeBlanc driving his dream machine; the new Porsche 911 R – a limited edition and hardcore version of the GT3 RS.
With a 500HP engine, manual gearbox, rear wheel drive, 8,800 rpm and a 4L engine, Le Blanc was like a kid in a retro sweet shop with the whole of the film showing him gushing about the joy of speed and sound.
It was so obvious that he loved everything about the £137K car (with no radio or air-conditioning, but a space to out his sandwich), even when put up against the Porsche 911 GTB RS - the 911 R's 'evil twin' - that is faster, more powerful, cheaper and full of speed technology.
And this is because, as Le Blanc said, it "should be about the drive and the driver, which is what the 911 R gives you back. You and the car work together as a team."
Once again, another great film, full of joy and love for cars, with Matt stating that "maybe the Porsche 911 R is perfection."
Chris Evans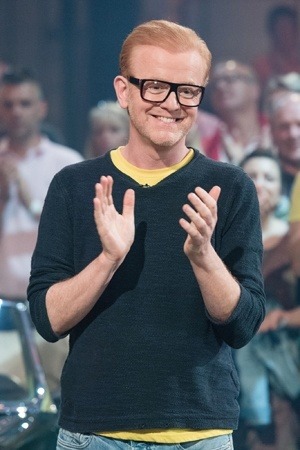 Chris Evans has always really been about classic cars, salivating regularly over the older models, renovated or not renovated, and classic names and brands too.
So, for his final piece of the series, he took a look at some companies that take old cars, and renovate them, returning them to former glories, and sometimes even better.
The Abingdon Special' MGB Roadster took centre stage, driving both on track and in the British countryside, as well as driving an Aston Martin DB5 (worth a cool £1 million) and a £435K Eagle-renovated Jaguar E-Type on the track.
It was a nice film for the Classic Car lover, and once again the enthusiasm he has for these sort of cars shone through.
The Finale
Last day at school, so let's bring some games in and do what we are not allowed to really. For the Top Gear team, it was a test to see how far they could jump the Mini Cooper rally car and give it air.
With Rory Reid and Sabine Schmitz failing miserably, Evans led from Le Blanc, before Chris Harris took it with a massive leap. Eddie Jordan ended up second with the final leap, so had to stand by the large puddle with everyone else while Harris soaked them.
Verdict
Quite simply, best episode of the series. It bodes well for the next one. What changes there might be are open to speculation, and we will no doubt see lots of media speculation, rumour and counter-rumour before it hits our screens.
In the meantime we wait for the premiere of The Grand Tour on Amazon Prime. That should be interesting.
(All photos © BBC)