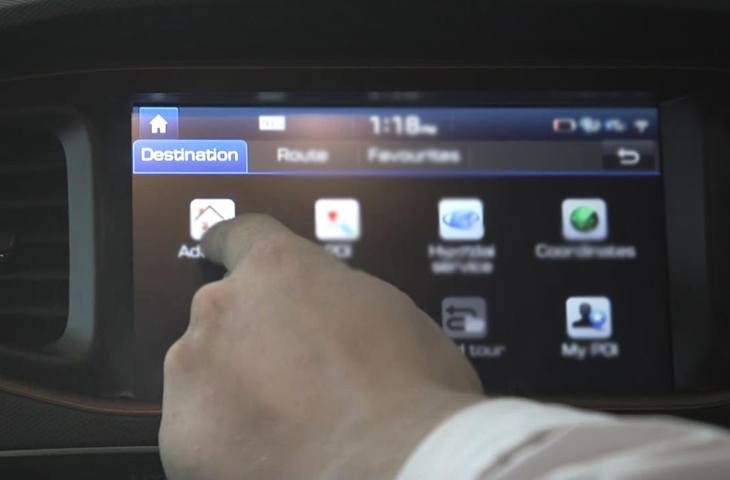 Satellite navigation systems (Sat Navs) have become second nature to drivers now, and almost a necessity, replacing A-Zs, road atlases and maps as guides for driving directions. So much so that use of a Sat Nav is being introduced to the Driving Test in December 2017.
With constant updates, the GPS-led technology can guide a driver to his or her destination with ease, but the dangers inherent in technology operation still apply to Sat Navs as they do the infotainment systems that many are now part and parcel of.
IAM Roadsmart, the trading name of all businesses operated by the UK's largest road safety charity, the Institute of Advanced Motorists (IAM), suggests, after studying a recent simulator study looking at a variety of distractions, that many road users fail to use Sat Navs in the correct or safe manner, and that this has a negative impact on driving standards.
So, courtesy of IAM RoadSmart's head of driving and riding standards, Richard Gladman, we offer up some tips on how to use a Sat Nav safely in the car.
Make sure that you programme your journey into the Sat Nav BEFORE you set off. Trying to drive and programme a Sat Nav is not only distracting but dangerous, especially if you want to make changes due to traffic or roadwork problems, for example. If you do need to make a Sat Nav alteration, find an appropriate place to stop in order to do it.
Make sure that you know how to work your Sat Nav, especially if it comes as part of an infotainment system. Not all Sat Navs are the same, so it would help if you knew how to mute or activate voice commands without having to look at the system, and also if it is capable of giving you live traffic updates and road works warnings. It may even be able to suggest route changes if required, but unless you know how to use it, you'll never know.
With the point above in mind, don't be afraid or embarrassed to ask for a demonstration of the Sat Nav techology and capabilities if you are getting a new one, or picking up a new car with it built-in.
Many people use their phones as Sat Nav devices, but if you do, then make sure that it is securely mounted and programmed before you leave. Using a mobile at the wheel is illegal, as you know, and there also the danger of notifications, message alerts and calls popping up, probably at the most inappropriate time! If they do, don't be tempted to respond or touch the phone. (See here for our Guide to sing a mobile phone whilst on the move)
Be aware of attracting car thieves by leaving either the Sat Nav, or tell-tale signs of it, on the windscreen. Remember to take off your Sat Nav and put it somewhere safe out of sight (like in the glove compartment) and wipe down the window so there is no tell-tale ring marks to highlight what is in your car.
It is also a good idea to have some idea of where you are going before you set off, rather than rely completely on the Sat Nav, however good it is! This is especially useful on longer journeys. A trip to Dartmouth in Devon can lead to the Sat Nav taking you to the wrong side of the River Dart because it is slightly quicker on the road - but not at 3'o'clock in the morning when there is no ferry. Just ask my son!!!