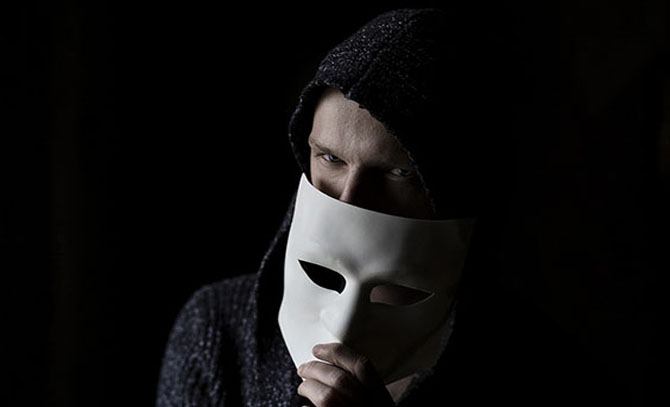 To protect you against online financial scams, we reveal our top tips to help you spot a clone leasing company.
Did you hear about the fraudsters setting up clone car leasing broker firms and defrauding unsuspecting consumers? Nationwide Vehicle Contracts is highlighting the recent developments of this new financial scam in an effort to inform and protect you against such threats, read ahead to find out everything you need to know.

Online finance scams
Scammers have been setting up fake email and social media accounts under the names of genuine leasing brokers, to convince customers they work for an authorised firm. They've been doing this by using the firm name, the FCA 'firm reference number' (FRN) and other identifiable information. In an attempt to illegally obtain monies from consumers, fraudsters use false and correct details of an authorised firm under the pretence of setting up a finance agreement or arranging a vehicle delivery.
"Clone scams are becoming increasingly common, so it's important that consumers are aware of these types of fraud" explains Keith Hawes, Director of Nationwide Vehicle Contracts. Hawes continues, "fraudsters typically target unsuspecting consumers by calling out of the blue, but contact can also come by email, post, word-of-mouth or even at a seminar or exhibition. That's why it's important consumers know how to spot the warning signs."
The Financial Conduct Authority (FCA) has released the details of several clone firms and several unregulated companies, to keep you as informed as possible and protect you against firms acting without authorisation or knowingly running finance scams.
How to protect yourself against being scammed online?
1. Check you're dealing with a real, authorised company
By law, companies must register with certain agencies and credit organisations, so visit the below websites to prove the legitimacy of a leasing provider:
Financial Services Register – The Financial Services Register holds details of every financial company who are registered and regulated by the FCA. If a company offers financial services or associated products, then you should be able to see their credentials by entering their name or postcode into the website. Please be aware, if a financial company isn't on the FCA register you should avoid using them.
Companies House – You can confirm if a company is registered by searching for a company's details on the Companies House website. If you're dealing with a Limited Company, you'll be able to see a substantial amount of information – including the names of the directors and the companies they currently and have previously owned.
BVRLA or FLA – To see if the company is registered, it's also worth looking on trade body sites, like the British Vehicle Rental and Leasing Association (BVRLA) or the Finance and Leasing Association (FLA). It's not compulsory for a leasing broker to be a member, but if they're you know you're dealing with a company that adheres to the highest standards of professionalism and fairness.
2. Verify the identity of an authorised firm
If you're worried that contact from a company isn't genuine, it's worth running additional checks to confirm you're dealing with the financial services firm in question and have the correct contact details – especially if you have been cold-called.
Treat all unexpected calls, emails and text messages with caution. Don't assume they're genuine, even if the person seems to know some basic information about you.
Always double-check the URL and contact details of a firm to make sure they're not a 'clone firm' pretending to be a real firm.
Don't immediately call any phone numbers or clink any links or email addresses. Visit the company's website to confirm the phone number – preferably a landline – or verify the contact details on the FCA register to ensure you call the businesses genuine phone number.
Call the company and ask to speak to the contact you've been dealing with. If the employee of the company in question answers the call, you can have some reassurance that you're dealing with a real company.
3. Look out for warning signs
If you're suspicious about a business, then it's always best to err on the side of caution. Scams are becoming increasingly sophisticated, so if something sounds too good to be true, it probably is. Rates that are hugely reduced, or interest rates that appear better than anywhere else rarely come without strings attached and your alarm bells should start ringing.
Other indications that may signal a scam:
Someone you don't know contacting you unexpectedly
Being asked to transfer money quickly in order to take advantage of a 'special bonus' or 'discount'
Being asked to pay in an unusual way – for example, through a transfer service like MoneyGram or Western Union
Being asked to give away personal information like passwords or PINs
You haven't had written confirmation of what's been agreed
4. Report unauthorised or clone firms
Finally, if you think you've been approached by an unauthorised or a clone firm (a firm you suspect isn't legitimate) contact the FCA Consumer Helpline on 0800 111 6768.
Hawes says, "Ultimately, you should feel 100% comfortable before entering into an agreement with a leasing provider. If something doesn't feel right, trust your instinct and run additional checks. If you use an unauthorised firm, you won't have access to the Financial Ombudsman Service or Financial Services Compensation Scheme (FSCS), so you're unlikely to get your money back if things go wrong."
We hope that our top tips prevent you from falling for a potential scam and they encourage you to challenge anything that doesn't look genuine or suspicious. If you do want to speak to one of our friendly sales advisors, please contact us today.