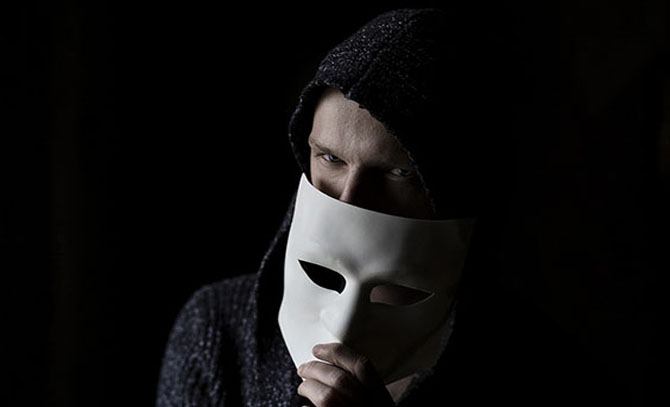 Nationwide Vehicle Contracts highlights how to protect yourself against financial car leasing scams.
The last twenty years have seen massive growth for the online car leasing industry, but unfortunately, this has been accompanied by increased financial scams.
The digital landscape makes it easy for scammers to appear as a completely legitimate business, and it only takes a few wrong clicks before you're exposed and money is leaving your bank account.
To help keep you and your money safe, car leasing experts Nationwide Vehicle Contracts explains how to protect yourself online against financial car leasing scams.
Common Financial Car Leasing Scams
There is no denying that financial car leasing scammers are creative. They use various methods to try and manipulate the customer into believing they're completely legitimate. To keep you in the know, here are some of the most common financial car leasing scams:
False advertising and fake deals:
The most common scam in car leasing is false advertising, where scammers push a deal that's too good to be true and then includes massive hidden fees and surcharges into the fine print of a contract. Before the customer knows it, they will have paid huge fees for the non-existent car, and the scammer will be gone in the blink of an eye.
For this type of scam, scammers will target those with a poor credit rating who legitimate lenders have turned down.
Upfront fees and security deposits:
Another common trick by scammers is including massive upfront fees and security deposits in their deals. Scammers will promise this will reduce the cost of your car leasing deal, but they will disappear as soon as the money has been transferred into their account.
Identity theft and phishing scams:
Identity theft and phishing refer to scammers trying to obtain a customer's sensitive information by appearing as a trusted company. Scams of this nature are often conducted through email and will use an email address similar to that of the company they are mimicking.
Delivery scams:
If you're expecting your lease vehicle to be delivered, scammers might target you through a delivery scam, where they'll pose as the delivery company to obtain personal information. They'll normally contact the customer through text or email, urging them to click a 'link' and update their payment details.
How to Protect Yourself
Most scammers target unbeknown customers who aren't good with technology or are desperate to get behind the wheel. However, there are a few steps we can take to protect ourselves.
Research the company thoroughly:
Remember getting repeatedly told as a child not to get in a car with strangers? The same applies to financing a car lease; don't lease with a business you don't know is legitimate! It's a legal requirement that companies register with certain agencies and credit organisations, and this information is open to the public. You should check the following:
Financial Services Register – The Financial Services Register holds details of every financial company registered and regulated by the FCA. If a company offers financial services, you should be able to find them by entering their name or postcode into the website.
Companies House – Companies House provides information on all limited companies registered with the British Government, including the directors and the companies they previously owned.
Don't pay upfront fees or security deposits:
A legitimate leasing broker won't ask for any upfront fees or security deposits, so you know you're dealing with a scam when the first thing they want is money.
Always avoid paying upfront costs or security deposits until you know whether the company is legitimate.
Check the legitimacy of the website and contact information:
Do some research, such as checking their website, reading their reviews, and checking their contact information to ensure they are not ripping you off.
Use secure payment methods and avoid giving personal information to unverified sources:
You know you're dealing with a scammer if they ask you to pay in an unusual way. You should avoid using services such as MoneyGram and Western Union, as you can't get your money if you've sent it to the wrong person.
You should also avoid giving personal information to untrustworthy sources. Most scammers will ask for regular details but throw in a few strange ones, such as a password or PIN, which can be easily revealed in the moment. Make sure you always stay on your toes.
Don't rush into any deals:
Linked to all of the above is not rushing into any deals. Scammers pray on those who are desperate for a car and will rush into the situation in the hopes of getting behind the wheel as quickly as possible.
Ensure you don't put yourself in this situation and take time to assess the situation appropriately.
Cybersecurity Measures
As well as ensuring that a company is legitimate, you can take a few general cybersecurity measures to ensure you're protected online.
Use strong passwords:
One of the easiest ways to keep yourself secure online is by having strong passwords. Ensure your passwords all differ and include a range of characters, letters, and numbers.
Enable two-factor authentication:
Once you've sorted all your passwords, enable two-factor authentication wherever possible. Two-factor authentication requires two separate forms of identification to gain access to something. The first is a password, and the second is usually a text or email to your personal device.
Two-factor authentication makes it significantly harder for scammers to access your details.
Avoid using public Wi-Fi:
Public Wi-Fi is convenient when you're out and about but can be dangerous. There are three main threats posed to us when using public Wi-Fi:
Man-in-the-middle attacks: This is when a third-party accesses communication between other parties when connected to the Wi-Fi. The third-party can view everything sent between the two people, which isn't good if you're discussing a private matter or sharing personal information.
Rogue hotspots: A rogue hotspot is Wi-Fi access set up by an attacker so they can spy on their connections and connect personal data such as banking information.
Malware: Hackers can push malware onto devices connected to public networks, allowing them to access the device and private information without the user knowing.
Consumer Rights and Protections
If a car leasing scammer has approached you, there are a couple of steps you can take to ensure it doesn't happen to anyone else:
If you've been scammed, report them to the Police's Action Fraud service. All you'll need to do is sign up, and then you'll receive step-by-step instructions on what to do. If you've encountered a scammer, you can open a complaint about them on the FCA Consumer Helpline by calling 0800 111 6768.
It's worth noting that if an unauthorised business has scammed you, you won't be able to open a claim through the Financial Ombudsmen Service or Financial Services Compensation Scheme. They only deal with authorised businesses, so remember that you'll unlikely get your money back if scammed by a fake company.
Examples
Here's an example of a car leasing scam's social media. This company claims that their customers can easily lease a car without the need for a credit check:
The key identifiable features that alerted us to this being a scam are:
Too good to be true – all legitimate leasing brokers conduct a credit check.

Limited contact details – their website wasn't registered; the only contact detail is a WhatsApp number.

No search results – when fact-checking the business online, there were no reviews and the only page that came up in the search engine was the Instagram account.

The images of cars posted on the account were taken from the internet, as proven by Google reverse image search.
Looking to lease a car? Nationwide Vehicle Contracts is one of the UK's most trusted car leasing brokers, winning the 2023 Platinum Trusted Service Award for the second consecutive year.
We also produce a range of blogs providing advice on car leasing topics, such as The Tax Benefits of Car Leasing for Businesses and Ways to Save Money on Car Insurance While Leasing.