Leasing a van from Nationwide Vehicle Contracts means that you are serious about your business, and when the van itself often contains a fair size chunk of your livelihood at any one time, you need to be serious about van security too. After all, besides the actual value of the van itself, and the tools or materials that are inside, there is also the value that the van gives to your business too to consider.

As Auto Express stated: "Get your van security right and you protect your investment in your vehicle and its contents."
So what can you do to help protect your vehicle from criminals?
Make sure that security is a priority when choosing your van
You can get started right from the off when you choose your van. Most vans already come with a range of security features as standard. For example:
Depending on the range and model, security as standard can be extensive, but if they're not standard, think about choosing alarms, immobilisers and van deadlocks from the options list, even to the detriment of some other, less necessary features such as glazed rear doors, cigar lighter and alloy wheels.
Get security right from the very start, and you will stay on the road longer.
Make the Van Security fit your needs
Maybe upgrade the deadlocks or get slamlocks, as well as making sure that any material or tools inside the van are locked away too in their own lockable boxes.
UK car insurance company Octagon Insurance suggest that the following additional van security is a good idea:
Deadlocks: A solid steel bolt that secures the door or hatch to a reinforced socket in the frame of the vehicle added to the van in addition to the standard locks. These need to be operated manually, using a key.
Slamlocks: An alternative to the deadlock which automatically works when the door or hatch is closed, very much in the mould of a front door Yale lock. Although not as robust as a deadlock, the fact that they automatically lock is an advantage (unless you shut them by accident.)
Blanked out or Grille-Covered Windows: A blanked out window stops any potential thieves seeing what to steal and removes temptation. A grille prevents access even when the window is smashed.
Van alarms: The loud noise that emanates from a car alarm will deter thieves and hopefully frighten them off. If not, it will at least cut down the length of time they have to steal from your van before they are disturbed.
Trackers: Specifically designed to get the van back. But not so hot on what's inside it!
You should always make sure that alarms and trackers are Thatcham approved to be sure of the best quality.
It's a good idea to make sure that all security features on the van are up-to-date. And don't be afraid to add to any existing features. Often, simple and affordable measures can make a big difference. (By this we are talking "steering wheel locks, hand brake locks, blacked-out rear windows, lockable fuel filler caps and locking wheel nuts" - even down to a "Tools Are Not Left in this Van" sticker!)
Check out the latest security technology
Most new vans already come with an alarm and immobiliser as standard, and from this base you can upgrade to better and more advanced systems - even to the extent of getting a tracking device fitted. This device can get your van back quicker if it is stolen, and can also lower insurance premiums if you have one fitted.
You've got locks on your van: USE THEM
All the security systems in the world can't prevent theft of a van if you leave it unlocked - even for a minute. As obvious as it sounds, make sure that you secure and lock the van even if you are just popping in to pay for petrol, or even just a quick delivery.
And that means all windows and all doors, including rear doors and any sliding ones.
Don't leave valuables inside your van
Again another obvious statement that is often ignored/forgotten. Auto Express say that "the best way to stop valuable tools or equipment being stolen from your van is not to leave them there in the first place," and that's ideal. What you can take out of the van when it is unmanned, take out; and what you can't make sure is well out of sight of prying eyes. That includes all mobile phones, tablets and sat-navs, as well as any tools.
And if you can see through the rear door windows (if you have them), make sure that anything in there is out of sight too. removing temptation from sight is good prevention.
Remove all technology where possible
It is almost a given now that a working van will contain some sort of technology usually associated with the job that is being done, from sat-navs to tablets, not forgetting Bluetooth Infotainment systems, CD Players and the like. While it is not always possible to remove such equipment from the van, where possible, do it. Removable CD players are one such feature available, and remember to not leave your iPad on the passenger seat while you nip into Greasy Fred's for a butty!
Think about where you park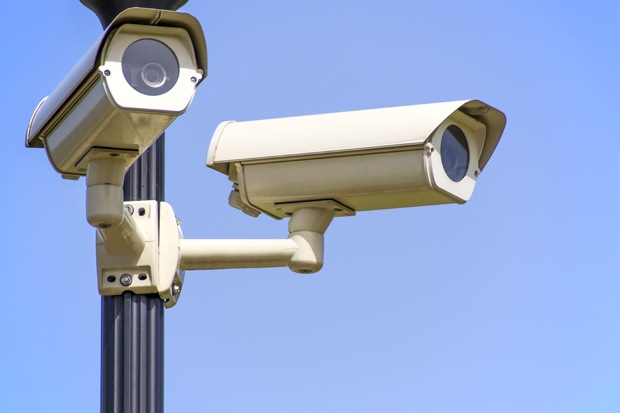 If you are making it difficult for a thief to get into your van, don't help them out by giving them time to work on the van by parking somewhere quiet and dark so they can do it undisturbed. Try and park somewhere well-lit and busy where people can see the van or there are pedestrians on a regular occurrence, even if you are leaving it for just a few minutes.
In fact, try and get it somewhere covered by CCTV - just in case.
If you park your van at home or at work, again try and keep it in the light, but if that's not possible then security gates, lockable bollards and motion-sensor lights are a good option.
Make sure you know what is in the van
Try and keep a record of what you are carrying, because if the worst does happen, you will need to know what was in it for insurance purposes - and keep any receipts for expensive items. (In fact, if they are THAT expensive, maybe put a security tag on them to try and get them back if stolen.) The MyCrimePrevention website suggests that you keep a record of all serial numbers for tools, equipment and sat navs.
Make sure that anyone who uses the van is aware of your van security standards
If you are not the only person to use the van, make sure that anyone else (such as partners and employees) who use it keep to your standards. It is no use you locking the doors every time you leave it unmanned, if someone else ignores this advice.
No van is ever fully safe from criminals, but the harder you make it for them to steal it, the less likely they will want to even try.