MILLION POUND PLEDGE FROM RED NOSE DAY OFFICIAL PARTNER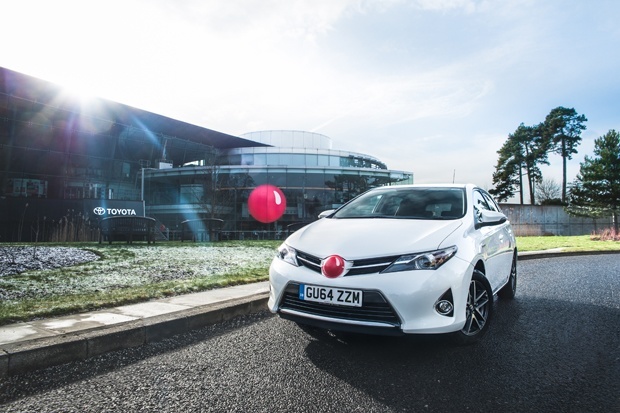 This year's red Nose Day is on Friday 13 March, and Toyota has set itself a target of raising £1 million for Comic Relief as an official partner by supporting events and activities across the country that capture Red Nose Day's spirit of fun and fund-raising.
And it wouldn't be a Red Nose Day without the famous Red Noses, and Toyota will also be helping them achieve their target - and boost the Comic Relief coffers - by selling the official 2015 red noses for vehicles exclusively through its dealership network and its official eBay store.
As always, money raised through Red Nose Day will be used by Comic Relief to support many projects helping transform the lives of people here in the UK and Africa - and the red nosed vehicles on the road will be showing their support too.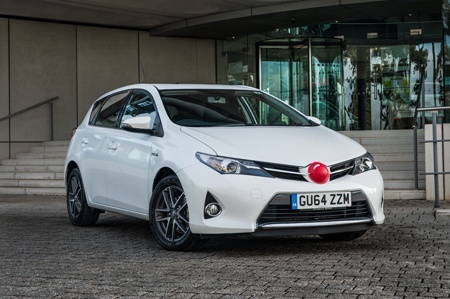 Matt Harrison, President and Managing Director of Toyota GB, said: "Red Nose Day achieves the remarkable feat of making people laugh while at the same time helping make a real difference for those people most in need. Toyota is proud to be a part of its inspirational work as an official partner of this year's Red Nose Day and across the country we will be pulling out all the stops to raise as much money as we can.
"We have set ourselves a target of £1 million that we are confident we can achieve with the enthusiasm, generosity and good humour of the thousands of people who work in our offices, factories, warehouses, workshops and showrooms, together with their families, friends and business colleagues."
To give it its' official title, the Red Nose is called the Toyota RND Concept, and is the officialred Nose for vehicles for 2015 - so avoid any other mirth-making accessory for your car, van and truck.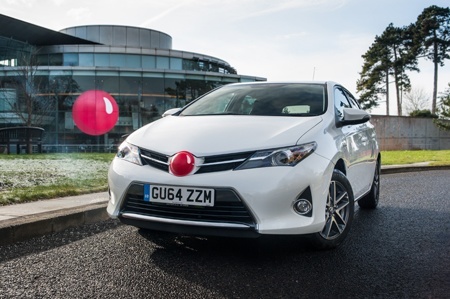 These stand-out car accesories are available exclusively from Toyota's UK dealerships, or can be ordered with a couple of clicks on-line at Toyota's official UK eBay store, as detailed above, and every penny of the £5 that they cost will go into Comic Relief's grants programme.
As Matt Harrison says: "Contributing to a better society and bringing a smile to our customers' faces are all part of Toyota's global vision, commitments that we believe fit perfectly with Comic Relief's mission to give constructive help to those most in need."
AND REMEMBER: these noses aren't just for Toyotas - they will look just as great on any make or model you choose (as long as you remember to take them off after Red Nose Day and don't use them again next time round!)