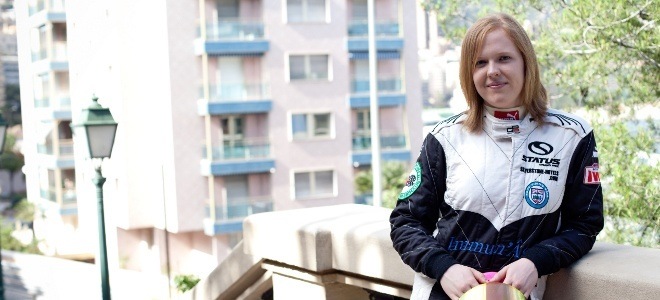 Anyone with a passing interest in sport will know that this weekend is the number one event in the British motor sport calendar – the British Grand Prix. While much of the public's attention is focused on events at Silverstone, drivers who may one day appear on the F1 grid are working hard in the feeder series events at other circuits.
This week in the Formula 3 Cup, racing takes place at Zolder in Belgium and current series leader Alice Powell is hoping to expand her lead in the two race event. We caught up with the 2010 Formula Renault BARC Champion and Rising Star to talk driving inspirations, life as an up and comer and her predictions for F1 2013.
Nationwide Vehicle Contracts: You've been driving since the age of six and involved in motorsport since the age of eight – who and what inspired you to get into motorsport?
Alice Powell: I have always been interested in Motorsport, ever since I could walk! I used to race around my garden on my bike pretending I was Michael Schumacher (of course I would always win). It was Michael Schumacher who inspired me, and I went go karting when I was 8 years old and I have never looked back.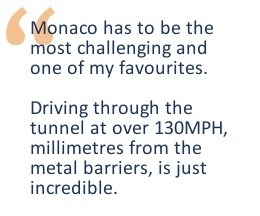 NVC: Through your career you've already raced at many of Europe's most famous circuits – Monte Carlo, Spa, and Monza. Which track was most challenging? Where in the world would you most like to race?
AP: Monaco has to be the most challenging and one of my favourites. There is no room for error and it is completely different from a normal race track. One small mistake and you will be into the barrier. Driving through the tunnel at over 130MPH, millimetres from the metal barriers, is just incredible. It is also a track with such rich history. I would love to have the chance to race there again.
NVC: What are you most proud of in your career so far?
AP: I was very proud to be driving around Monaco, as well as being so fortunate. Winning the Formula Renault BARC Championship in 2010 was also a very proud moment too. I made history by becoming the first female in the world to win a Formula Renault championship. That was something very special.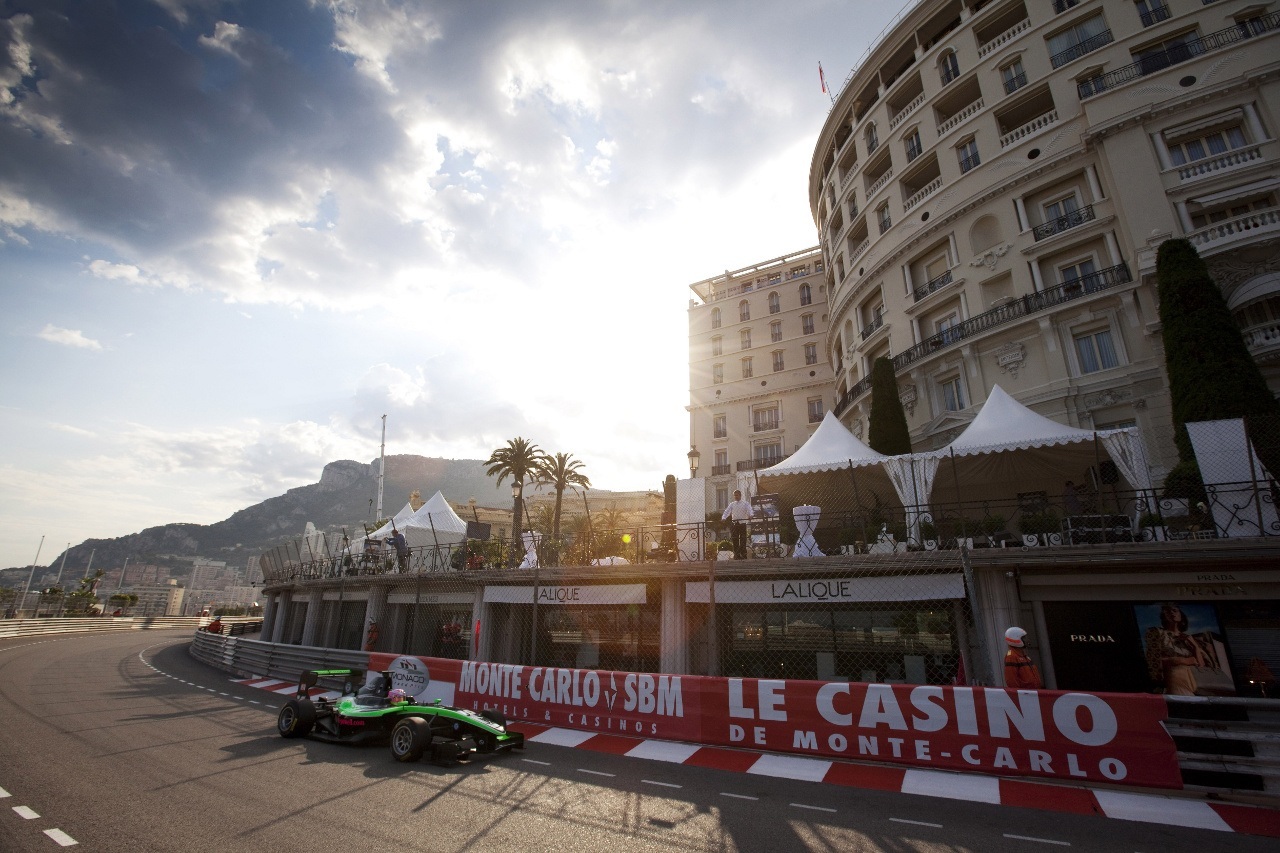 NVC: Formula One has been stated as your objective, but have you ever been tempted by other top-tier championships outside of single-seater racing?
AP: Of course, but F1 is just something I have always wanted to race in. There are other fantastic and highly competitive championships out there, like DTM (the German Touring car Masters), which is where Paul Di Resta and Susie Wolff came from.
NVC: What difficulties do up and coming drivers face in raising the money necessary for a seat in the higher tiers of motorsport?
AP: Money is the main issue. There is no direct route to F1 anymore, but seat time in the right car, with the right level of competition is vital. Of course, you need the funding to do that. I am looking for the right manager to help with all of this.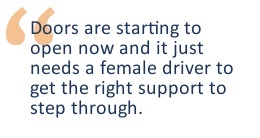 NVC: Ayrton Senna once said – now famously, thanks to the 2010 documentary of his life – that karting represented 'pure racing'. Are you worried that, the further one progresses in motorsport, the less driving skill matters?
AP No, you still need driving skill in F1. Actually in any type of racing for that matter - You need a good level of driving skill in karting.
NVC: Why aren't there more women in motorsport?
AP: I think they just need a role model to look up to. Doors were closed to females, as no one thought that there were any good enough to race in F1. However, doors are starting to open now and it just needs a female driver to get the right support to step through.
NVC: What do you drive when off the track?
AP: Off track, I drive a 2005 Renault Megane.
NVC: Who is going to win the F1 championship this year?
AP: Wow, what a question! That is tough... It is such a competitive championship this year, so it is very hard to point the finger at one driver. Vettel is showing his speed and is consistently up there and that wins championships. I think it will be Vettel to take the title, but you never know…
NVC: What are your hopes for the rest of 2013? Where do you think you'll be racing next year?
AP: I am leading the F3 Cup Championship, and I hope to be leading it at the end! I also hope to learn more this year about the mechanical and engineering side of racing. For 2013, I just need the right manager and investor to come along and help me progress into either GP3 or GP2 next year.
You can keep up to date with Alice's progress in motorsport through her Twitter account and website. Nationwide Vehicle Contracts wants to thank Alice for taking time out of her preparation for this weekend's race in Belgium to answer our questions, and wishes her the best of luck for the season ahead. Be sure to check out the rest of our Track Talk interviews in the archive!
Images © 2012 GP3 series media service