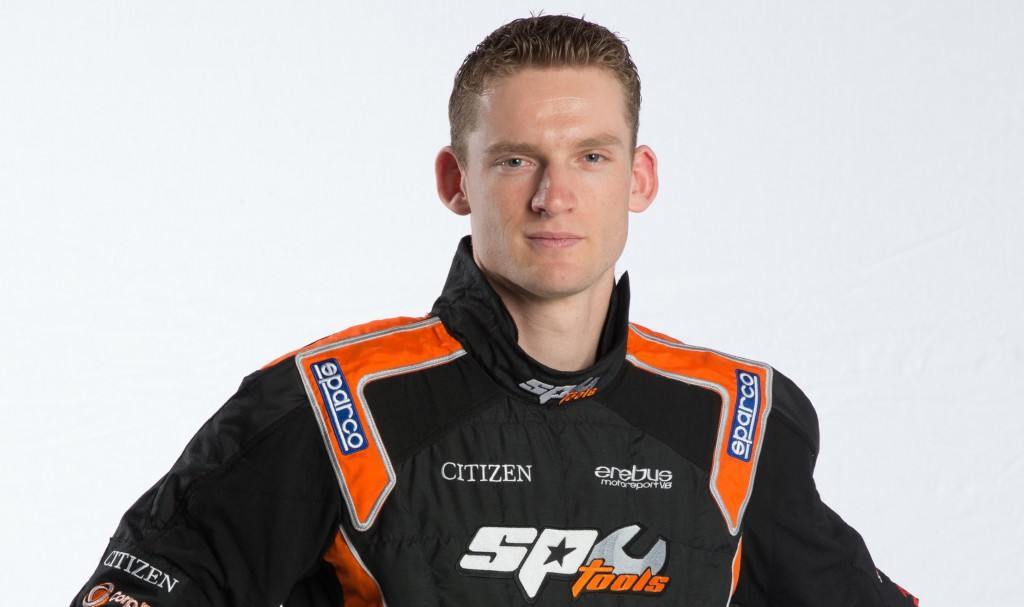 Any series has its fair share of international racing drivers, who are willing to travel to find new experiences and challenges, as long as there is action and excitement along the way. Nationwide Vehicle Contracts managed to find one such individual in the form of Erebus Motorsport's German racer Maro Engel, who has been competing this season in the V8 Supercar Championship, which has drivers such as five-time champion Jamie Whincup, Craig Lowndes, James Courtney and Shane van Gisbergen amongst their ranks.
The German ace, who this season competed in the #9 SP Tools Mercedes-Benz E-Class AMG, competed in the DTM for four years with Mercedes, before deciding to head off 'Down Under" to race in one of the most action-packed touring car series that the world has. Maro kindly took time out of his busy schedule in Australia, and spoke to us here at NVC for our Track Talk series, just after competing in the Supercheap Bathurst 1000 with Steven Johnson, which took place at the iconic Mount Panorama Circuit.
NVC: Thank you Maro, for taking the time to answer a few questions with us here at NVC. What was the main attraction apart from representing Mercedes-Benz in the V8 Supercar series that led to your decision to join Betty Klimenko's Erebus Motorsport and Stone Brothers?
Maro Engel: I was always aware of the great racing that V8 Supercars produces and when the offer came I didnt have to think about it for long. It's such an exciting series and the Erebus Motorsport project was even more exciting bringing Mercedes-Benz into the sport as a customer team that I really wanted to take the chance to be a part of it from the beginning.
Differences between V8 Supercars and DTM
NVC: How does this series compare with the DTM, where you competed for four seasons, and is there any differences in the fan culture over in Australia compared to Europe?
Maro: Well essentially both are V8 touring car series but besides the V8 Engine, there are actually not very many similarities. The DTM relies heavily on down force and has a lot of grip, carbon brakes and the V8 supercar has a lot more power, approximately 200 horsepower and much less grip, so how they achieve their laptimes is very different.
This leads to the racing in V8's being much closer and much more overtaking. This was indeed something new for me and I had to work my head around it. For the fans I believe the on track action in V8's is just a lot more exciting and you can feel that excitement from everyone who attends a V8 race. In essence though the fans are quite similar in both categories and they enjoy getting up close to the cars and drivers, have profound knowledge and allways keen to have a chat.
As chatting is part of the Aussie culture there is a little more of that here down under. Comparing the two series is difficult in the end, both are successful in their own right but I would say both could learn from each other. With regards to my self I am very happy where I am.
NVC: What were your first impressions of the SP Tools E-Class when you got in for the very briefest of test sessions first time out?
Maro: Well I certainly had a big smile on my face , as it is simply an awesome car to drive. But I also knew we had plenty of development to do to make up for the very limited amount of time our team had to prepare these cars, compared to our opposition who have had years and years.
NVC: The Car Of The Future platform, which has been a labour of love for former V8 Supercars Champion, Mark Skaife, is bringing in more interest with Volvo Polestar Racing coming on board next year. What are your thoughts on the way the racing has been received in this new era of V8s?
Maro: I think it is a great platform and the fact there will be 5 manufacturers on the grid in 2014 proves this. However I believe that much more needs to be done to have a level playing field and achieve parity on the engine side of things, as this is what the category promissed to do. I believe the category needs to adress this as soon as possible in order to give all manufactures an equal chance, and not handicap the newcomers like we have seen this year.
NVC: Many drivers decide to commute to and from race series around the world, such as Joey Hand currently does, as per yourself. Would relocating to Australia on a more permanent basis like fellow former DTM alumni member Alex Premat be a future consideration for you, depending on how things go?
Maro: I am currently living in Australia on the Gold Coast near the Erebus Motorsport factory, with Australia being so far away from my European base in Monaco, it is simply not possible to fly back and forth between all the races. I have maintained my base in Monaco though as I try to come back to Europe a few times a year.
NVC: With regards to German viewers showing an interest in DTM, has there been a lot of positive response in regards to your participation in V8s?
Maro: There has been a very positive reaction from many of my former colleagues and drivers in Europe and the DTM as they are all aware that there is a really strong competitive series here in the V8's that produces awesome racing.
With regards to the media in Germany it has certainly brought a lot of attention, however the time difference means most races are in the middle of the night central european time so i'm not sure how many people get up to watch the races live.
Racing at Bathurst and International Talent
NVC: Your first time out in Bathurst was not the result you and the team were hoping for, but what was the overall experience for you personally just being there and taking in the atmosphere?
Maro: Bathurst was a fantastic experience, it is just an absolute awesome event, its hard to describe in words but I can only suggest to any real racing fan in the world to come and experience it live. The atmosphere on Mount Panorama for race day is second to none and probably only comparable to races like the Indy 500, Le Mans 24 Hour, and the Monaco GP.
For me it was a great experience and even though we were struggling with an ill handling car and the effects of the disparity in power and fuel economy we have been facing, we will take this experience away and work hard so that we can return next year contending for the victory.
NVC: Do you think that more of an international flavour could be making the trek to V8 Supercars to compete in 2014?
ME: I think there are many international drivers giving V8 Supercars some serious consideration, I think Alex and my self have created a lot of interest and I would be surprised if we would not see more international drivers try to enter V8 Supercars full time in the near future.
NVC: What were your thoughts on the performance of both Andy Priaulx and Mattias Ekstrom with the XBOX One Holden wildcard entry at Bathurst, especially as they were mixing it up with the big boys?
Maro: I think both did a fantastic job, running where they did with the limited experience they have was very strong. Certainly they were in what is probably the best car on the grid at the moment, but still they drove beautifully and congratulations to them for that.
Looking ahead to the future
NVC: Are there any developments happening towards the focus for 2014, as you'll be back competing with Erebus once again?
Maro: Yes we announced a multi-year contract and the intention was always to gather as much experience as possible in this first year and then put that to good use next year. We are obviously still pushing very hard on the car development side of things and our firm objective is to go into next year with a strong car capable of challenging for victories in 2014.
NVC: Finally, what's your daily driver?
Maro: Clearly I am a Mercedes man through and through and have been for a long time so currently you will find an AMG C-Class in my garage.
Since our talk with Maro, he went on to compete for Erebus in the City Of Dreams GT CUP race, piloting the SLS AMG on to a fantastic pole position, breaking the lap record in the process. However, his dream of victory was scuppered just three laps from the chequered flag, as his left front tyre was punctured following on-track debris from accidents that come as part and parcel of racing on the former Portuguese colony. But there is always next year...
Maro's first season with Erebus Motorsport would also see him finish 28th in the overall standings with 836 points, but after a difficult rookie year, which did see flashes of pace and consistency from him, it saw him loose his seat in the squad for the 2014 season. However, GT Racing could be his next home with the outfit, even though he still has something to prove in V8 Supercars.
Nationwide Vehicle Contracts would like to thank Maro for taking the time to answer our questions on this edition of Track Talk (you can read more interviews in the series here). We wish him luck in finding a race seat soon.