LARGER THAN LIFE AT BEAULIEU
If you are looking for something to do over the late May Bank Holiday Weekend, then Sunday 26th and Monday 27th could well be sorted out for you with the unleashing of TRUCKMANIA at Beaulieu, home of the National Motor Museum.
Among the range of colourfully customised and branded trucks on display in the grounds will be the world-famous monster truck, BIGFOOT, that will not only be available to see close-up in the 'flesh' but will also be performing two live, action-packed displays each day. At the first, in the morning, you can see what is essentially a leviathan of the motoring world demonstration its power in the Beaulieu Arena, and in the afternoon you'll be able to enjoy every truck driver's dream as BIGFOOT will be crushing cars (provided by vehicle recycling specialists, Silverlake Garage) in the event fields.
Also on display at the event will be a Lewis Hamilton F1 branded truck from Sean M Taylor Transport, an Ice Truckers branded lorry provided by KER Transport and plenty of film-branded vehicles from Dalton's Transport, including The Hangover, Rocky and The Avengers. Other truck suppliers such as Silverlake Garage, Saints Transport and Harris Transport will also be bringing a number of their company branded vehicles.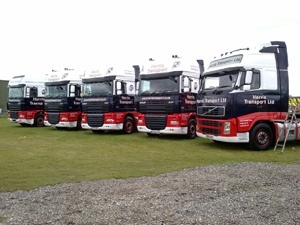 It's not just the present and future that will be in attendance as visitors will be able to take a trip back into the past with a variety of older trucks spanning the motoring generations, and the Bournemouth & Poole Preservation Society will be showing off a large selection of their stunning classic and vintage vehicles including a fully-restored 1910 fuel tanker, complete with Anglo American Oil Company stamped brass hub covers. Look out for plenty of "when I was a lad a truck was a truck" stories!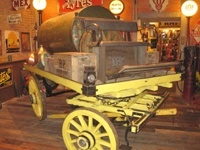 For the little people amongst your family (and to be honest, next to BIGFOOT we are all little people!) there's Mini World, a model-sized track complete with a wide range of remote controlled model trucks recreating daily truck duties from construction site to road networks, mini truck rides on Beaulieu's very own Dipsticks Driving Circuit (with a Maximum height restriction of 127cm (4'2"), or by having a go on the Dodgems free of charge.
Visitors to Beaulieu take part in a daily vote for their favourite vehicle in the People's Choice Awards, and each visitor can also take advantage of all other attractions at the home of the national Motor Museum; including the exciting James Bond vehicle exhibition, BOND IN MOTION, World of Top Gear, Beaulieu Abbey, Palace House and the beautifully-kept gardens, along with unlimited rides on the high-level Monorail and open-topped veteran London bus.
You can get tickets to both Beaulieu and TRUCKMANIA on arrival or at a discounted rate in advance online at www.beaulieushop.co.uk