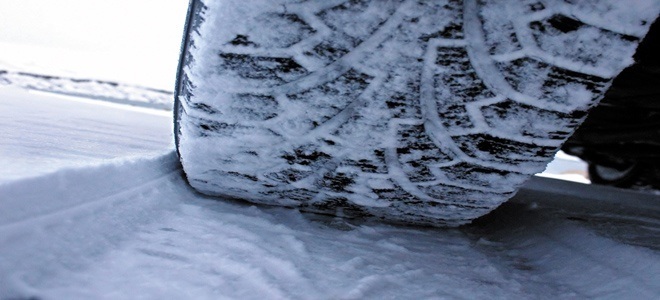 How often do you check your tyre pressure? Are you even aware of what pressure your tyres should be, and the dangers of tyres in poor condition?
This week, we caught up with Stuart Jackson, chairman of TyreSafe, the organisation behind Tyre Safety Month, which encourages UK motorists to keep their tyres in tip-top condition throughout October and beyond.
Looking for more information about keep your tyres road-safe? Check out our guide to tyre maintenance for clear and simple advice on looking after your tyres.
Why does tyre safety matter?
Making sure your tyres are up to scratch is a vital part of staying safe on the roads. Stuart Jackson says:
"Despite all of the sophisticated safety systems on modern cars, there's still only four small pieces of rubber that keep you connected to the road, so it's essential that these are properly maintained to help you brake, accelerate, corner and steer effectively. If you don't make regular checks on your tyres, you greatly increase your risk of being involved in a tyre-related accident.
"Ensuring your tyres are properly inflated is probably the most overlooked area. As well as costing you more in fuel and increased tyre wear, under-inflated tyres post a number of serious safety hazards. Handling and grip is affected, but also the tyres are much more likely to suffer from a rapid deflation as they will overheat."
How can you make sure your tyres are in the right condition?
For something so important, checking your tyres are road safe is actually relatively simple. There are three key areas to check when it comes to tyre safety, and these checks should be carried out at least once a month, or before any long journeys.
Stuart spells it out for us:
"Firstly, are the tyres inflated to the correct pressure?
"Secondly, do the tyres have enough tread to provide grip on wet roads? The legal minimum is 1.6mm but the more tread you have, the better grip in the wet.
"Finally, do the tyres generally look in a good condition, in that they are free from any cuts, lumps or bulges, and don't have any objects embedded in the tread?"
We've published a whole host of helpful information to make getting to grips with tyre safety easier. Check out Nationwide Vehicle Contracts' guide to tyre maintenance for easy-to-follow instructions about looking after your tyres.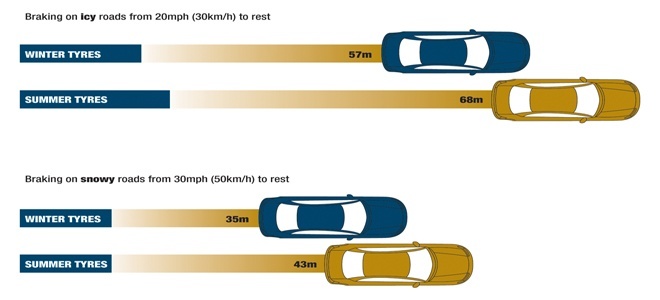 Are there any extra precautions that need to be taken in winter?
With the cold and wet weather steadily creeping up on us, it's now more important than ever to make sure your tyres have sufficient tread to keep you safe on the roads. Stuart says:
"In the winter, it's even more critical that your tyres have adequate tread depth to cope with the cold and damp roads, which can be particularly hazardous. To help drivers stay safe in these tricky conditions, they have developed special winter tyres which use different compounds and have different tread patterns."
To find out more about looking after your vehicle this winter, check out our guide to winter vehicle care.
Fleet management: choosing the right tyres to help your drivers stay safe
Looking after the tyres on a personal vehicle is simple enough, but if you look after a fleet of vehicles, how can you economically and efficiently make sure tyres stay as safe as possible all year round?
There are now a number of options available to fleet managers, including:
- Mixing cold weather tyres and standard tyres
- Standard fit all year round
- Cold weather tyres all year round
- All-season tyres
Industry publication Fleet News recently carried out an in-depth study into these options and more, weighing up the pros and cons of each and including case studies for each option. To view their recommendations, head over to the Fleet News website.