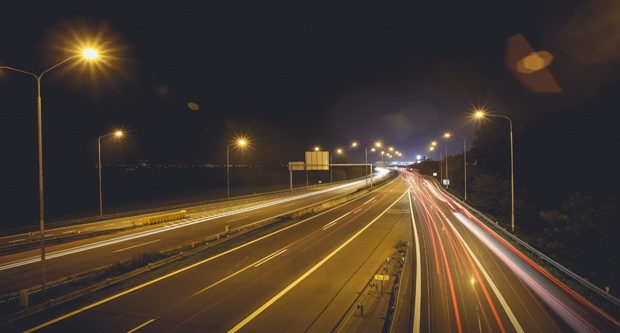 Ben Elton's novel 'Gridlock' could well become a reference book if recent worrying figures revealed by road charity Brake concerning UK car traffic are to be believed.

The figures show that car traffic reached a new peak in 2015 having increased by almost 19% since 1995.
And that's not just it. Other figures also show worrying trends.
The number of vehicle miles travelled grew by 1.1% in 2015, to a new record of 247.7 billion (slightly higher than the previous peak in 2007.)
Van traffic has grown quicker than any other vehicle type, rising 4.2% from 2014 levels.
Lorry traffic saw its largest year-on-year increase since the 1980s, growing by 3.7% from 2014.]
Motorway use has increased by 10% since 2006 with 66.5 billion vehicle miles of traffic on it in 2015, 2.6% more than the previous year.
The use of rural roads went up by 2% from 2014
Traffic on both 'A' roads and minor roads reached record levels.
There was one decrease - and it's not necessarily a good one. From 2014 to 2015 there was a drop of 4.6% in bus and coach travel - no real surprise taking into consideration a 21% drop in local authority supported bus services outside London in the last decade. "A lack of public transport in some areas means many people are left with no other option than to use private vehicles."
And, despite a spiking increase following the 2012 Olympics and recent British Tour de France victories, the amount of miles cycled in 2015, 3.2 billion, was down 6.1% on the year before.
Campaigns adviser for Brake, Alice Bailey said: "These new figures show our message of "drive less live more" is more pertinent than ever. We have record car usage in the UK along with all the congestion and pollution this brings. More traffic means more risks to vulnerable road users and danger to the health of both individuals and the planet. To see a reduction in levels of vehicle use, we need everyone to seriously consider if they really need to make that journey by car and always walk, cycle or use public transport if they can."
The Slowest City in the UK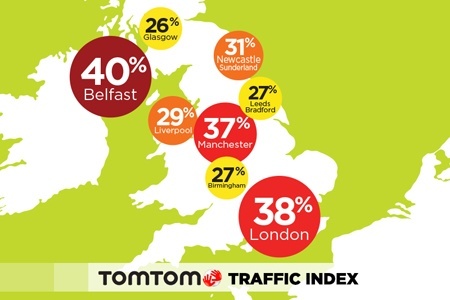 If you took a guess at which British city was the slowest, the odds are that you would choose London.
That's a good guess, but London is actually the 2nd slowest.
Manchester? Birmingham? Glasgow? Edinburgh?
Keep going. Give in?
The dubious honour of being Britain's slowest city goes in fact to Bristol - and is apparently all down to an increase in online shopping and a boom in taxi driver numbers that has contributed to the City's traffic's average speed of 14.3mph – worse than London's 14.9mph.
You will obviously understand that a rise in Uber drivers resulting in an estimated 200 new cabbies operating in Bristol has increased the number of cabs on the road, but online shopping? This has resulted in more delivery vans and drivers on the road getting the parcels to where they have to go.
A result of a study commissioned by Greener Journeys, who say that "congestion is a 'disease' which is strangling the life out of the city," despite over 120 new buses and improvements in bus lanes, bus passengers are facing increased journey times of 6%, forcing them into cars and threatening the future of buses too!
For Bristol it is a Catch-22 situation that is reflected in Britain with the trend showing no sign of changing, and traffic around the UK is expected to swell by 55% by 2040.
Plymouth University's Prof David Begg, Chairman of the Government's Commission for Integrated Transport, who wrote the report that the figures came from, said: "Traffic congestion is a disease which if left unchecked will destroy the bus sector. If the trend is allowed to continue, then our urban buses will no longer represent a viable mode of transport for the majority of customers and we will have to change travel behaviour. If we don't try to influence people's travel choices, it will mean that we all have no choice but to sit in ever increasing traffic jams."
Claire Haigh, chief executive of Greener Journeys, said: "This report highlights the shocking growth in congestion blighting major cities across Britain, and particularly the heavy toll it is taking on the bus sector which is vital to our economy and our society. "A fully loaded double decker bus can take 75 cars off the road.
"Giving buses more priority on the roads and introducing contactless payments would make journeys faster and more reliable, encouraging more people to leave their cars at home and easing traffic to benefit all road users."