A 'HOLE' LOT OF TROUBLE ON THE WAY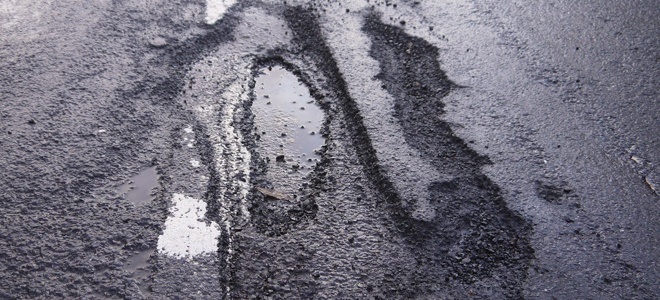 The wet weather we have had, are currently experiencing and will do in the near future (according to the Weather Agency) doesn't just cause problems at the time, but over time too! Following the wet weather at this time of year comes freezing conditions and then that is when the roads themselves start to get affected and we enter what is known in the UK as the pothole season where, as it says on the tin, potholes start to appear in the road with the tarmac affected by the weather conditions.
And according to the people on Warranty Direct's road campaign website, Potholes.co.uk, this year threatens to be worse than ever before, with the company estimating the vehicle repair bills due to potholes appearing on "Britain's underinvested road network" will be greater than that of last year's figure (over the same Jan-Apr period) of almost £730million – and that was itself a 159% rise in three years.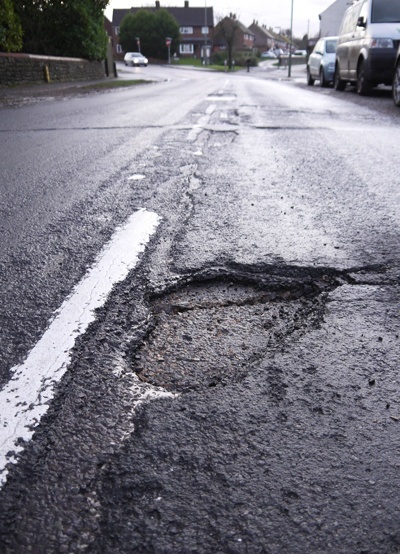 In December 2013, according to the Met Office, parts of southern England experienced double the average amount of rainfall normally expected in December, causing floods and all the inherent problems associated with that – meaning that local authorities, already trying to cope with a road network plagued with 200,000 potholes needing repair, will face mounting numbers of new potholes post-flood and post-storm.
"The worst is yet to come," says Rory Buckley of Warranty Direct's potholes.co.uk. "This wet weather will be saturating roads right across the UK with existing potholes channelling water to weaken the road's substructure, literally paving the way for even more potholes and defects to arise."
What happens is that the heavy rainfall undermines the lower, structural layers of the road, and this creates cracks, fissures and more potholes – all of which then get widened and worsened by the number of vehicles that will run over them on a daily basis, making them wider and deeper.
This cause problems for cars and other vehicles because, as Rory Buckley adds: "Potholes and other road defects can cause sudden jarring or regular jarring which accelerates wear and tear to axle and suspension components, often leading to failure. Damage to wheel rims and punctured tyres are also a common fault of potholes."
And the time of year doesn't help drivers avoid them because the current winter and weather conditions mean that the number of 'invisible potholes' – those filed with rainwater and therefore harder to spot – is on the increase, and in the dark winter nights, they are a devil to spot.
According to Warranty Direct who looked at over 150,000 of their policies over a period of three years from 2010 to 2013, they discovered that an average of 6.6% percent of cars suffered axle or suspension damage linked to potholes or road defects. But this figure looks worse when comparing 2010 figures (4%) to 2013 figures (10.1%).
There were around 29.4 million cars on the UK's roads in 2013 and the average repair bill per annum for these cars is estimated at £247; the total annual cost for the estimated 2.9million cars struck by axle and suspension damage was calculated to be £729,396,000 – and this doesn't include commercial vehicles.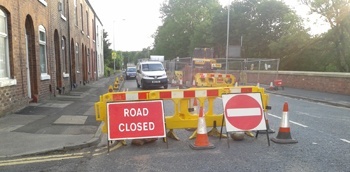 It's interesting to note that the average cost for a council to repair a pothole is estimated to be £50. It should also be pointed out that last year almost 2 million potholes were filled at a cost of £99million, but that the shortfall in annual road structural budget is calculated to be £741million – £6.2million on average per authority.
Whether or not the recent announcement by Local Government Minister Brandon Lewis that the government has funded a £6.7 million package for local authorities affected by recent flooding and severe weather will even touch the sides is a matter of conjecture, especially as the money has also to help deal with the effects of the weather on damage to housing, businesses, agriculture and transport infrastructure across the country.
In the meantime, look out for potholes for the next couple of months before the councils get themselves out there to sort them out.