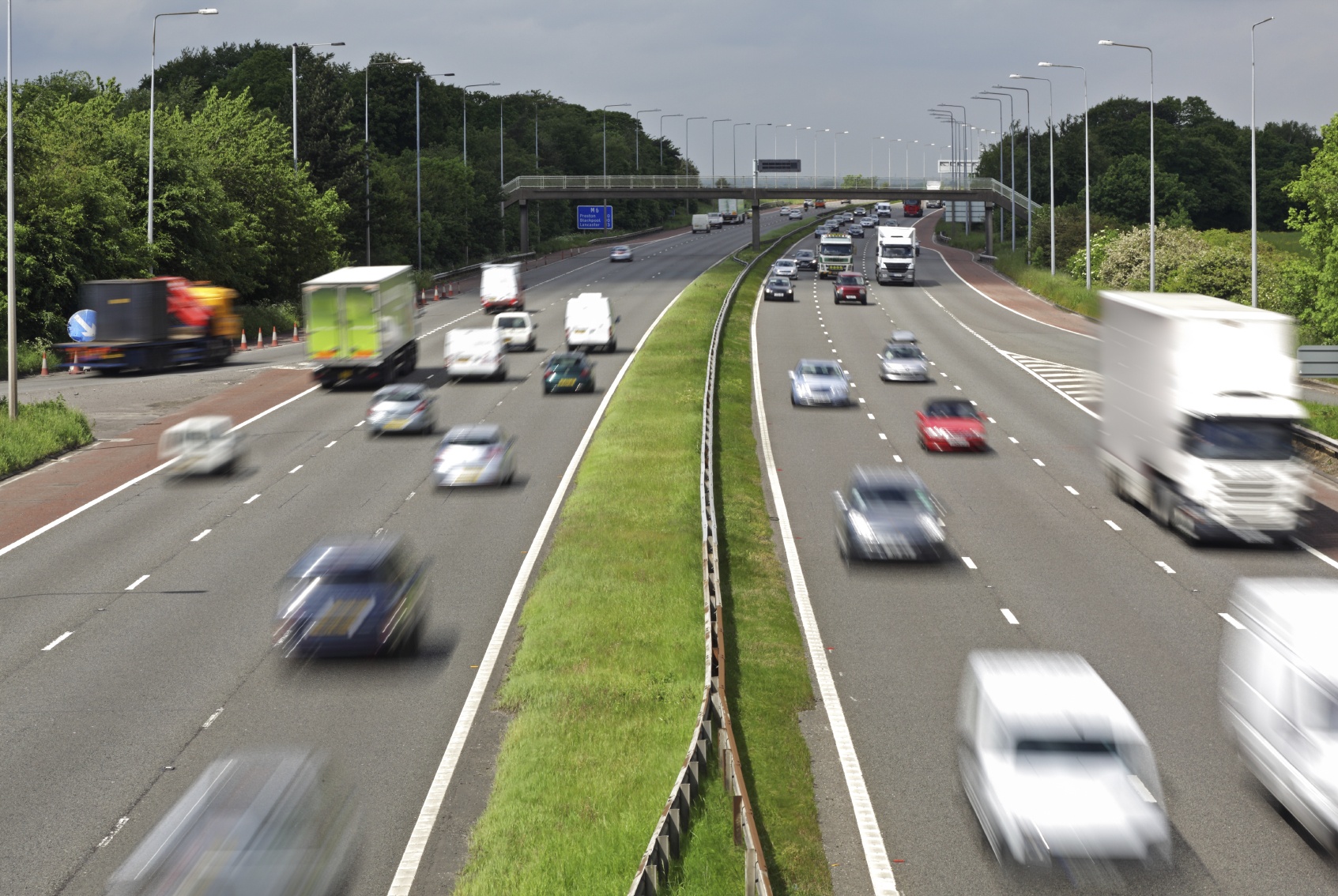 Do we really need to tell you that - or do you already know? The tell-tale signs of cars sitting bumper to bumper in yet another traffic jam are getting to be more and more frequent, with Bank Holiday jams worse than before.
According to the annual Traffic Index from TomTom, traffic congestion in the UK's biggest cities is 14% worse than it was just five years ago, with average UK journeys in 2015 taking 29%* longer than they would in free-flowing conditions – up from a 25% delay in 2010.
And all this against an average reduction of 3% in congestion right across Europe over the same period.
UK Traffic Congestion has got 4% worse in the past year alone, with rising numbers involved in traffic jams in 17 of the 25 UK cities in the report produced, with a further 4 remaining about the same. In fact, it was only in Nottingham, Portsmouth, Middlesbrough and Preston that there was any sign of a decrease - and that was only slight.
Number Crunching
The TomTom Traffic Index** analysed traffic patterns in 295 cities globally and analysed 14 trillion pieces of traffic data worldwide to produce the report's findings - some of which is yet more bad news for daily commuters.
Rush hour is almost 10% more congested than in 2010
The evening Rush hour peak is 19% worse than in 2010 – reinforcing the belief that people are returning home in a narrower time period in the evenings .
The average commuter driving to and from work in the UK's top 25 cities wasted 127 hours (more than 5 whole days) stuck in traffic during 2015.
UK Cities
Belfast once again retained the unwanted title of the most congested city in the UK, at the same time managing to find itself 14th worst in the world, with journey times in 2015 40% slower than during the day when traffic is free-flowing – peaking at 86% longer in the evening rush hour.
Second in the UK list is no real surprise to any daily commuter - London - the figures of 38% longer journey times to a 66% evening peak helping the English capital to 20th place in the most congested city worldwide table.
Finishing off the UK TOP 10 are Manchester (37% slower), Edinburgh (37%), Brighton (34%), Hull (33%), Bournemouth (32%), Newcastle, Bristol, (both 31%) and Sheffield.
Ralf-Peter Schaefer, Vice-President of TomTom Traffic, has some sympathy for councils in these congested cities, many of whom are trying their best to sort out traffic congestion with roadworks and road plans - which often make thing worse before they (maybe) get better: "Transport authorities are managing congestion with well-engineered policies, but you can't just build your way out of traffic jams. Studies have shown that policies of 'predict and provide' are unsustainable. Building new motorways and ring roads doesn't eliminate congestion. More must be done to better manage existing road space and to spread demand."
He has some words for drivers too: "People simply aren't doing enough to change their travel habits - such as working flexible hours, avoiding peak commuting times, making use of real–time traffic information and trying alternative travel modes. If only five per cent of us changed our travel plans, we could improve traffic congestion on our main roads by up to thirty per cent."
TomTom has been collecting traffic data since 2008 and over that period, the UK city that has recorded the largest overall growth in congestion is Coventry - up a staggering 67% - with Stoke-on-Trent seeing the biggest increase in rush hour congestion, at 44%. But commuters in Cardiff have seen overall congestion decrease by 19% over the same time period.
World Cities
So, where is the city with the worst increase in congestion? If it's worse than London it must be bad.
IT IS!
Commuters in the Mexican capital of Mexico City can expect to spend 59% extra travel time stuck in traffic during the day, rising to 94% in the evening peak period – a total of 219 wasted hours a year. Mexico City replaces Istanbul at the top of the congestion tree, knocking it down to 3rd with 50% behind Bangkok (57%), and followed closely by Rio de Janeiro (47%) and Moscow (44%).
When it comes to European cities with a population of more than 800,000, Moscow's 44% sees it take the top position, followed by Bucharest (43%), Saint Petersberg (40%), Warsaw (38%), Rome (38%) and London (38%).
If you want to find out where your city came in the list, check out the Tom Tom report here.
* An overall congestion level of 29% means that an average trip takes 29% longer than it would under uncongested conditions, for example at night.
** The TomTom Traffic Index is the only global measurement of congestion comparing travel times between non-congested hours and rush hour periods, for passenger vehicles. It takes into account local roads, main roads and motorways across 295 cities in 38 countries on six continents.