Ultimate Versatility with the new Peugeot 108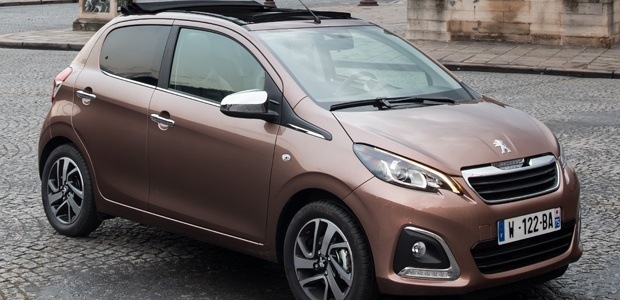 Although already known for producing small but perfectly formed city cars like the Peugeot 107, Peugeot have decided to take city car versatility to a whole new level with the Peugeot 108.


"An urban runabout that's exceptionally user-friendly for day-to-day motoring."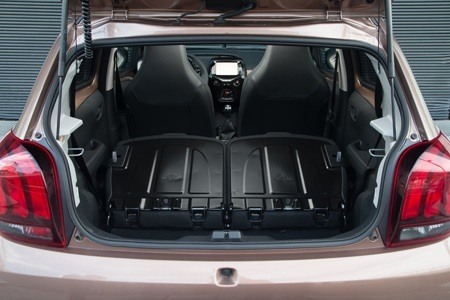 Unusual for a car manufacturer's boast when it comes to talking about their new cars, Peugeot have decided to highlight the fact that their new city car runaround, the Peugeot 108, has made a lot of improvements in the area of the car's boot; which they describe as "a vital and often under-appreciated area of consideration for today's small car buyer." At first that may seem a little unusual, but taking into consideration that you still have to carry stuff around in your car in the city, the fact that the 108 has 196 litres of carrying capacity – a massive increase from the Peugeot 107 capacity of 139 litres – is actually a big and bold step from the French car manufacturer. (For those of you wondering what 196 litres equates to, Peugeot helpfully suggest that it is big enough for the 'weekly shop' from the supermarket – and the boot sill is also 20mm lower so that it is easier to get things into that large(r) boot too!

Staying at the boot area of the Peugeot 108, there is also a change when it comes to the parcel shelf as it ditches the old style solid unit that was there in the outgoing model, replacing it with a neat fabric cover that lies flat against the inside of the hatchback glass when the boot is open but switches back down with the boot to hide the contents within.


PASSENGER COMFORT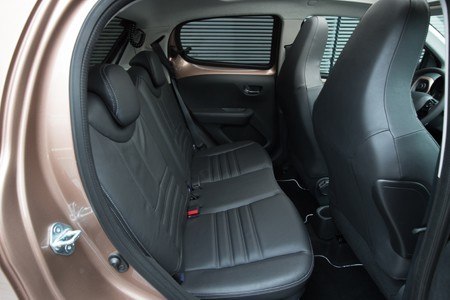 So that's the groceries made comfortable; what about the driver and passengers. Peugeot have thought of them too.

The Peugeot 108 is available in both three and five-door body styles with generous interior space for up to four occupants, as it was with the Peugeot 107; but then you add in a height-adjustable driver's seat (on all but the entry level), access trim, and a memory function for both front seats on the three-door models that returns the seats to the same position when tilted forward to allow passengers into the rear.

Passengers will notice that both seating quality and comfort have been improved – in comparison to the 107 – especially on longer journeys and when stuck in that city traffic that drivers love to hate.

And the rear bench seat also splits 50:50, with each side foldable via a separate fabric handle that is accessible from the boot (allowing for even more space if so required), and there are two rear seat ISOFIX child seat fixing points fitted as standard on the Peugeot 108.


DRIVING EXPERIENCE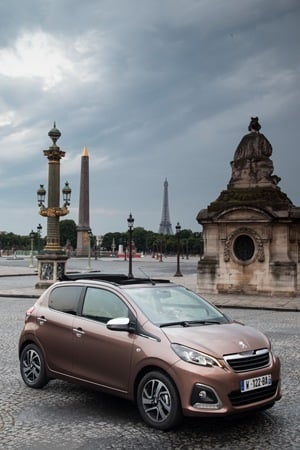 The Peugeot 108 comes with a multi-function steering wheel, to let drivers keep their hands and eyes where they should be as they drive, air conditioning as standard on three out of the four trim levels, and climate control on the top spec Feline models, all determined to make the experience of driving a Peugeot 108 an enjoyable one. (And this is even enhanced by the lid in the passenger-side glovebox that can take a 1-litre drinks bottle for your convenience.)

And the designers at Peugeot have even thought of those special city manoeuvres that you need to make on more than the odd occasion – reversing – by slipping in a reversing camera that is built into the rear bumper, just above the number plate. This is a standard feature on the two highest trim levels in the range, Allure and Feline.

Design Director of the PEUGEOT 108, Ivo Groën, believes that these are just a few of the ways that Peugeot are meeting the needs of the small car buyer head on: "The 107 and 108 share the same roots but the 108 is a much more mature vehicle. It's a real Peugeot."