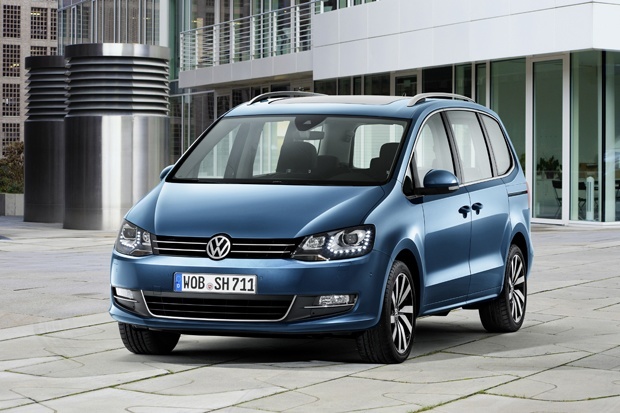 But it's not the looks that have had a makeover and are on display at this year's Geneva International Motor Show - it's technological advancements that have has a bit of a spruce up in the new and updated Volkswagen Sharan.
Already, the Sharan has an Automatic Post-Collision Braking System as standard; and to the safety list has been added the ambient traffic monitoring system Front Assist with integrated City Emergency Braking, the Lane Assist lane-keeping assistant, Adaptive Cruise Control (ACC), the third generation of Park Assist (for assisted parking and exiting from parking spaces) and the Blind Spot Monitor - all there to make sure that the driver gets there too!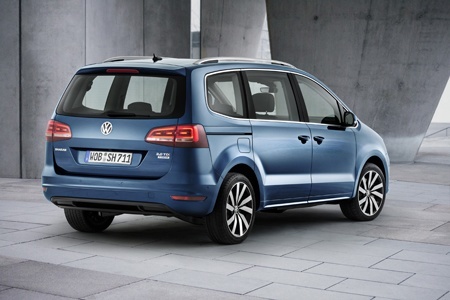 Keeping on a technological tip, the Sharan boasts a modular infotainment platform that offers a maximum level of connectivity; helped by the fact that the Sharan is one of the first Volkswagen vehicles to be equipped with "App Connect"; thanks to MirrorLinkTM, Android Auto (Google) and Car Play (Apple), a wide variety of apps can be fed into the new infotainment systems. (A fast processor, optimised boot- up, quick route calculation, optimal touchscreen performance and high-resolution displays just add to the excellence in infotainment that you can now found within the cabin.).
Technologically, I suppose we are able to include the fact that both the petrol (TSI) and diesel (TDI) engines have booth undergone a complete redesign.
With both being as powerful as they are efficient, these turbocharged direct-injection engines are now up to more fuel-efficient, both conforming to Euro 6 emissions standards, and all (with the exception of the 85 kw TDI) can be combined with an agile 6-speed dual clutch gearbox (DSG).
With the two TSI engines producing 110 kW / 150 PS and 162 kW / 220 PS, the power of the strongest petrol engine is increased by 15 kW / 20 PS, and it means that the diesel engines are now able to be offered at three power levels - 85 kW / 115 PS, 110 kW / 150 PS and 135 kW / 184 PS.
Add in CO2 emissions as low as 130 g/km, new accents to the interior, a perfected instrument cluster, and LED technology to the rear lights, and you'll find that the already-loved Volkswagen Sharan may well be attracting a good few more admirers.