18 SPEED ENDURANCE RECORDS IN ONE ACTION-PACKED DAY
Vauxhall is currently waiting for confirmation from the FIA (Fédération Internationale de l'Automobile) and the MSA (Motor Sports Association) that it has managed to grab a total of 12 World and six National Speed Endurance Records in just a standard production Astra on one day in October this year.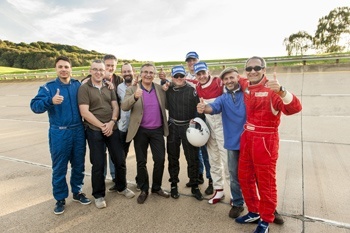 Using 12 drivers (nine motoring journalists and three staff from Vauxhall/Opel) and two Ellesmere Port-built Vauxhall Astra 2.0 CDTi Hatches on Millbrook Proving Ground's High Speed Bowl in Bedfordshire, nearly 3,000 miles were covered at an average, yet-to-be ratified speed of 125mph.
The drivers each drove for 4 hours continually using the two cars with only one tyre change needed on each car (and no oil changes) over the 1,500 laps of the two-mile banked circuit, foot to the floor throughout – and with only 22 minutes of downtime.
Although the final ratification of the 18 records that were 'broken' is still a few weeks away as both the FIA and MSA need to check and double-check that all rules and regulations were kept to, Vauxhall is quietly confident that the Vauxhall Astra has managed to achieve all that it set out to do – and will be announcing full details of those records once that ratification is received. Vauxhall are hoping to challenge two sets of speed endurance records: those records in FIA's 1600-2000cc forced-induction diesel production car class, as well as the MSA's 1500-2000cc forced-induction diesel production car class. Both world records are in danger (For 1, 6, 12 and 24 hours) as well as national records (especially the  24 hour record set at 100.2mph since 1992.)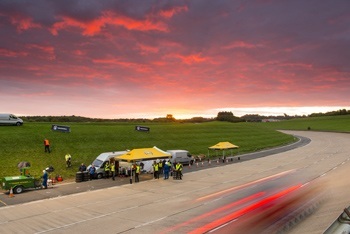 "This is real testament to the durability, safety and performance of the Astra in extreme conditions, way beyond what a normal driver would experience," said Duncan Aldred, Chairman & Managing Director of Vauxhall. "Sometimes too much focus is put on the final one per cent of a car's handling, or its 0-60mph time, but for most buyers exceptional reliability and secure, safe handling are paramount. Above all, this test sets out to prove these virtues."
Understandably, there are extremely stringent rules set down by the FIA when it comes to attempts on any records, be it speed, endurance or both, so Vauxhall had to work very closely with the UK's Motor Sports Association to make their way through the maze of regulations regarding attempts.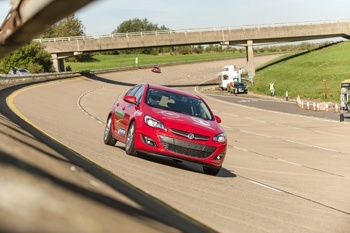 "The FIA is quite rightly concerned with manufacturers entering into the spirit of record attempts, and not fielding "specially prepared" cars," said Simon Hucknall, Vauxhall's PR Manager. "As a result, MSA observers visited the Ellesmere Port plant, where the record Astras were built, and tracked their assembly from body-in-white right through to final audit. After that, the cars were fitted with roll cages, Corbeau race seats and Luke harnesses, then sealed and locked in a secure compound until the attempt. Believe me, two more standard production Astras don't exist!"
It takes time to get everything in place for record attempts, and this was no different; taking a year from idea to execution by Vauxhall and its sister company, Opel, and one of the main reasons for doing the thing in the first place was to prove the exceptional reliability and driveability of the Vauxhall Astra in extreme conditions.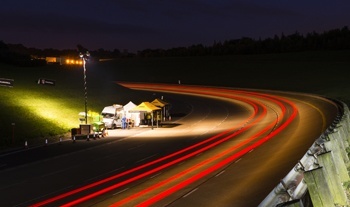 "We chose the 165PS 2.0 CDTi Astra for its mix of strong performance and economy," said Simon Hucknall. "But to be subjected to 24 hours of flat-out driving on the challenging top lane of Millbrook's High Speed Bowl it needed to be ultra-reliable, predictable and safe for our drivers."
Millbrook's High Speed Bowl is a test in itself, without trying to break records whilst using it. The two-mile, constant radius track is steeply banked towards its fifth and fastest lane, and the whole track puts stresses and strains on both the car and drivers with speeds of 130mph reached constantly as well as giving a regular pounding to the car's tyres due to the forces exerted by the track's banking.
So Vauxhall's engineering team had to work hard to make sure that nothing was left to chance. Mariella Vogler, Chief Engineer for Astra, said: "We already had a lot of faith in the 2.0 CDTi engine being up to the job, but even during the car's development, we'd never encountered a test like this. It was therefore vital that we establish the overall robustness of the powertrain prior to the test, and it passed with flying colours."
And when it came to the tyres, Vauxhall worked exclusively with Michelin to minimise the risk of a high-speed blow-out.
"We worked closely with Michelin right from the start to ensure that the Astra's production-spec tyres could run the course," said Volker Strycek, former DTM race driver and Director of Performance Cars & Motorsport at Opel/Vauxhall. "We carried out 500 miles of testing at Millbrook in an Astra in July, and it was clear that the Michelin Pilot Super Sports fitted to the car were more than capable of lasting."
And now, the wait starts – and it will last a lot longer than it took the team to break (hopefully) the records.