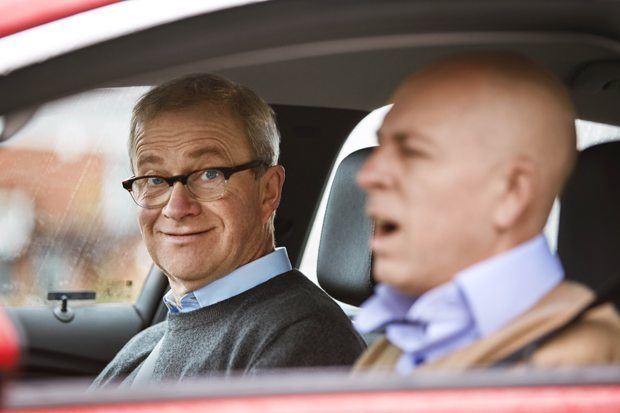 Vauxhall Motors, makers of the iconic Vauxhall Astra, have launched a new series that takes a look and profiles some of Britain's best-loved figures from the worlds of comedy, sport and entertainment called 'Great British Legends'.
Ahe first installment of the series, available as three episodes online or as a longer podcast at www.vauxhall.co.uk/greatbritishlegends, has comedian Harry Enfield showing GQ Editor Dylan Jones around the city of York from behind the wheel of the new British-built Vauxhall Astra.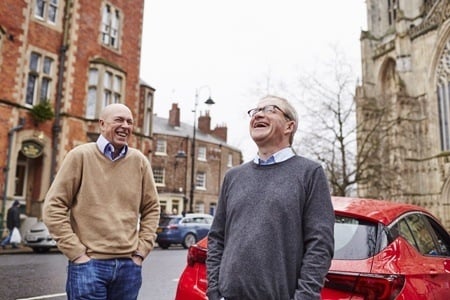 The whole series takes celebrities back to their roots and has a look at what were their early influences in an attempt to find out just what makes a Great British legend - something that we already know about the iconic Vauxhall Astra with it having been a fixture on our roads for over 35 years, making it a true legend of British car manufacturing.
Harry Enfield is involved in Vauxhall's series as a direct result of a recent Vauxhall-commissioned survey that revealed his position in a list of top legendary comedy figures in Britain today, with one of his comedy characters, "Kevin The Teenager", featuring in the top 10 UK comedy characters from the past 20 years.
That list also includes the likes of Del Boy and Rodney from "Only Fools and Horses", Basil Fawlty, Mr.Bean, Geraldine Granger from the "Vicar of Dibley", Edmund Blackadder, Alan Partridge and "The Office's" David Brent; so he is in exulted company.
Great British Legends
Seen driving around with Dylan Jones, Harry Enfield is seen discussing his time at York University, and talks about his early years driving Vauxhall cars, as well as his early comedy career, discovering politics at Uni, and meeting the man who gave him his first break at the Edinburgh Festival.
"All these years on, it's an honour to be even considered a 'Great British Legend' and take a road-trip around York to reminisce about my time at university." Harry Enfield commented."It's where I discovered I could actually be funny for a living and met some inspirational people along the way that played a big role in kick-starting my career."
The podcasts also have Harry:
Singling out Paul Whitehouse as the funniest man he knows
Discussing whether comedy is an art, a craft or an innate ability
Reminiscing about his participation in the ground-breaking Spitting Image TV series
Finding fame after his first two characters, 'Stavros' and 'Loadsamoney', appeared on television
Debating the pros and cons of heated seats
Discussing his appearance on Top Gear with his black convertible Vauxhall Cavalier
Mimicking Jeremy Clarkson's presenting style
Talking about other comedians including Rowan Atkinson, Stephen Fry and Hugh Laurie and their cars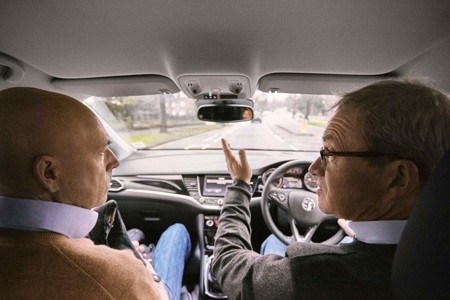 Dylan Jones said: "As a comedy hero and legend himself, Harry Enfield was the perfect British figure to launch the series. Harry Enfield left York and went on to create characters and catchphrases that have become engrained in British culture, including Kevin the teenager, Wayne and Waynetta and the Scousers, making him a true British Legend synonymous with households up and down the country."
Vauxhall have not yet revealed the 'Great British Legend' to feature in the next episode, but Dylan Jones is excited about the opportunity that Vauxhall have given to him to make the videos.
"One in four Brits has either owned or driven an Vauxhall Astra at some point in their lives, so it's only right that we pay tribute to its legendary status, along with other living legends in Britain. I'm looking forward to meeting the next."