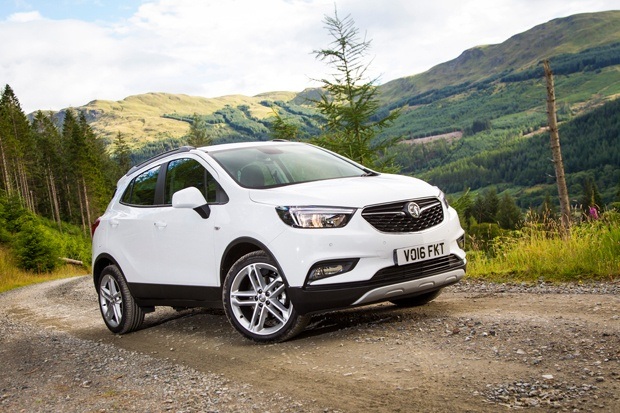 Vauxhall's new and muscular Mokka X is now available to order for lease from Nationwide Vehicle Contracts, with an estimated January 2017 delivery date.
Having made its debut as a newly created 'X' model introduced to identify future Vauxhall SUV and crossover vehicles, the new Mokka X is there to build on the initial success of Vauxhall's Mokka model that is already a big seller here in the UK, but adds in "a fresh interior and updated exterior design, as well as a new powertrain and featuring Vauxhall OnStar and Apple CarPlay."
The Look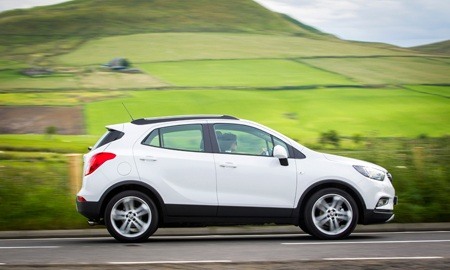 The Mokka X's bold new look - solid and muscular - is down to the work done by the Vauxhall design team led by Brit Mark Adams, with an elegantly sculpted front fascia at the front making the car look wider, and powerful and athletic lines at the rear and sides of the vehicle retaining the Mokka sporty edge.
Inside we find a completely new dashboard inspired by the new Astra, complete with redesigned centre stack, 7" or 8" touchscreens and fewer buttons, all adding to the sharper, more precise and simpler operation.
The Power and The Drive
On top of the existing powertrains, the new Mokka X introduces a new engine: the 1.4-litre Direct Injection Turbo (152PS) petrol unit, alongside the much-praised 1.6-litre 'Whisper Diesel' engine introduced last year. The 1.4-litre Turbo is available with manual or six-speed automatic transmission, as well as adaptive all-wheel drive and start/stop, and can achieve up to 47.1mpg combined and CO2 emissions of 140g/km.
The 1.4-litre ECOTEC Direct Injection Turbo petrol engine made its debut in the new Astra, and has now been added to the Mokka X engine line-up. Available with both six-speed automatic transmission and the intelligent all-wheel drive system, it can deliver maximum torque of up to 245Nm at 2,200rpm and is available up to 4,400rpm.
The entry-level petrol engine is the 1.6-litre unit with 115PS, a manual five-speed transmission, front-wheel drive, emissions of 155g/km and combined fuel economy of 42,2mpg; and the petrol engine range is finished off with the 1.4-litre Turbo with 140PS that can be combined with various drivetrain setups including six-speed manual transmission and front-wheel drive (combined NEDC fuel consumption of 47.1mpg and emissions of 140g/km CO2), six-speed manual transmission and all-wheel drive (43.5mpg and 152g/km CO2) or six-speed automatic transmission with front-wheel drive (43.5mpg and 149g/km CO2).
In the diesel line-up for the new Mokka X we find two of Vauxhall's critically-acclaimed 1.6-litre CDTi 'Whisper Diesel' engines - the 110PS unit offering 300Nm of torque from 1,750rpm with a combined 72.4-70.6mpg and emissions of 105-103g/km CO2, and the 136PS with a combined 68.9-56.5mpg and emissions of 132-106g/km CO2 and 320Nm of torque from just 2,000rpm.
All engines use numerous measures to improve running refinement, and all set new standards for noise and vibration thanks to the fine work of Vauxhall design engineers using state-of-the-art Computer Aided Engineering.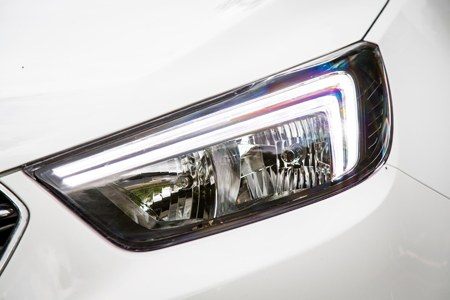 The new Vauxhall Mokka X is available with both front and all-wheel drive systems, with the all-wheel drive system improving on-road stability when there is reduced grip on the roads, while also encouraging exploring off the beaten track. The all-wheel drive technology is clever and efficient with the front-wheel drive only or all-wheel drive settings adapting automatically based on the road conditions, and in addition to the AWD, the engineers have also added in LED Adaptive Forward Lighting (AFL) headlamps. These automatically adapt the headlights' lighting patterns to suit the driving pattern, giving the best light for the driver without dazzling other drivers.
"The widespread availability of intelligent LED technology is the best way to significantly reduce the risks of night-time driving," said Mark Adams, Vice President, Design Europe. "The new Vauxhall Mokka X with its optional AFL LED headlamps is an important step towards realising this potential."
The optional AFL LED headlamps have nine functions, each designed for a different road situation to provide optimal visibility. These are:
Country Light, which improves illumination of the road and verges when driving in rural areas.
Dynamic curve light, which switches on an additional left or right LED when cornering
Urban Light
Parking Light
Tourist Mode (for when you are driving on the other side of the road to the UK),
High Beam
Daytime Running Lights
High Beam Assist (automatic activation/deactivation of high beam depending on the presence of other vehicles)
Stop Mode Light
The Connectivity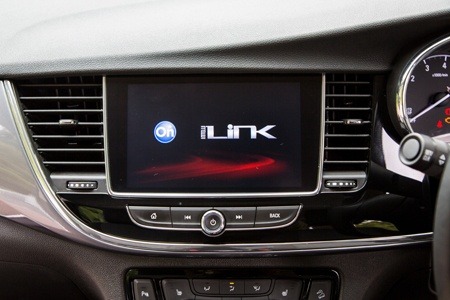 From launch, the new Mokka X comes with the personal connectivity and service assistant, OnStar, and this means instant access to a broad range of safety and comfort services, including access to a trained advisor 24/7, 365 days a year. It also includes automatic alert to the advisor if the airbags are activated in the event of accidents.
OnStar also turns the Mokka X into a 4G LTE mobile Wi-Fi hotspot, allowing up to seven devices, from smartphones to tablets, to be connected simultaneously. The most popular OnStar service is the myVauxhall smartphone app, which enables remote locking/unlocking of doors, online vehicle location and honking the vehicle's horn and flashing its lights. Via the app, customers can also call up important data such as oil condition or tyre pressures.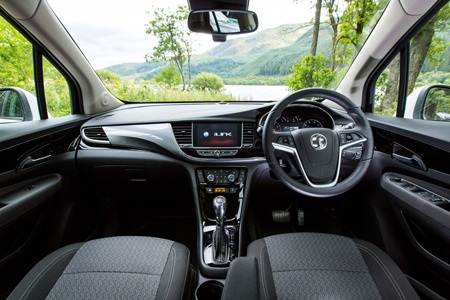 When it comes to connectivity, depending on model, the driver will also have access to one of two two versions of the new generation IntelliLink infotainment system - R 4.0 IntelliLink and NAVI 900 IntelliLink - which bring the world of smartphones to the car via both Apple CarPlay and Android Auto phone projection.
The Mokka X with R 4.0 IntelliLink features a 7" touchscreen as well as USB and Bluetooth connectivity for hands-free phone calls, audio streaming and viewing photos and videos. Like NAVI 900 IntelliLink, it is also compatible with Apple CarPlay and Android Auto.
Navi 900 IntelliLink is for customers who prefer an integrated navigation system, where the display and operation are via the 8" colour touchscreen. Navi 900 enables audio streaming, voice control and audio SMS messages, the option of watching videos when the car is stationary, and a display of maps of more than 30 European countries, 60 radio stations, destinations, contacts, telephone numbers or playlists.
The Range
The Mokka X is available in 4 trims: Design Nav, Active, Elite and Elite Nav trims.
Standard equipment on Design Nav models includes:
18" alloy wheels (excluding ecoFLEX models),
LED daytime running lights
Front fog lights
Silver roof rails on the outside
Touch screen technology with Vauxhall's IntelliLink Infotainment system
OnStar personal connectivity and service assistant
At the top of the range, the Elite Nav adds in such features as full leather interior, heated front seats and steering wheel, and tinted rear windows for added style and privacy.
The Vauxhall Mokka X is now available to order for lease from Nationwide Vehicle Contracts, with an estimated January 2017 delivery date. Contact on of our Customer Service Representatives to discuss your options, and to check out some of the great deals available on the Mokka X and other Vauxhall models.