As Vauxhall celebrates the launch of the all-new seventh generation Vauxhall Astra, they also took the opportunity to point out that the new Vauxhall Astra has helped safeguard 2,000 jobs at its' Ellesmere Port manufacturing plant where the Astra has been built for over 36 years with a show of choreograph designed to demonstrate some patriotism.
128 models of the new Vauxhall Astra were used to create the image of the Union Jack flag as you can see on the video, all to not only show off the new car (that is available to order for lease from Nationwide Vehicle Contracts here) but also to highlight the £140 million investment that Vauxhall has put into the Cheshire plant to demonstrate their continued commitment to the manufacture of what is an iconic car in Britain.
The plant has been building the best-selling Astra for 36 years with over five million cars of them rolling off the Ellesmere Port production line. three million of which have been sold in the UK alone (50,000 in the past 12 months) with the other 2 million exported to 25 European markets. No surprise really that one in every 4 driving Britons has owned a Vauxhall Astra at some stage in their lives.
And that number is likely to rise with Vauxhall having great expectations for the new model with plans to build around 680 Astras a day at the plant at full production in 2016. It takes approximately 24 hours to build a Vauxhall Astra from sheet steel to the finished article (this will reduce to 22 hours as production increases) with nearly 25% of parts sourced locally from UK suppliers, and therefore contributing to the local economy. In fact it is estimated that the continued investment at the facility is set to boost UK manufacturing, utilities, construction, transportation and storage companies by at least £70 million.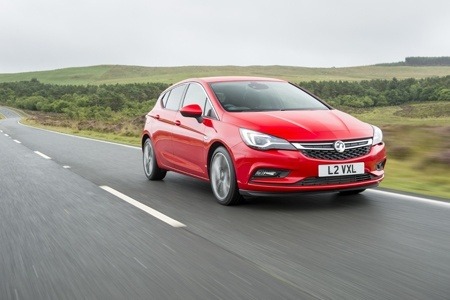 Tim Tozer, Vauxhall's Chairman and Managing Director said: "The all-new Brit built Astra raises the bar in terms of quality, design and connectivity. Lighter than ever before, with new powertrains and cutting-edge technology, the new Astra is set to shake up the C-segment with it arrives in showrooms.
"The Vauxhall Astra has been one of Britain's best-selling and most-loved cars produced for over three decades. The next generation Astra not only continues to drive this legacy and celebrate the strong British heritage of the brand, but is also a key investment for the home of the Astra – Ellesmere Port – and celebrating the workers who have built the vehicle to world class levels of quality and productivity, making it a household name."
To see more about the all-new Vauxhall Astra, Take a look at our blog on the all-new Vauxhall Astra to see more about the new car, and click here to see what great deals Nationwide Vehicle Contracts have when it comes to leasing .